For years one of the top LSA brands in the United States has been Jabiru. Over 30 years of continuous manufacturing, the Australian brand is final assembled and significantly American sourced in Denton Texas, near the center of the country.
Consider the Jabiru Aircraft line — from 4 seat kits with Builder Assist, to the cavernous 3 door, 2 seat SLSA, the J230D.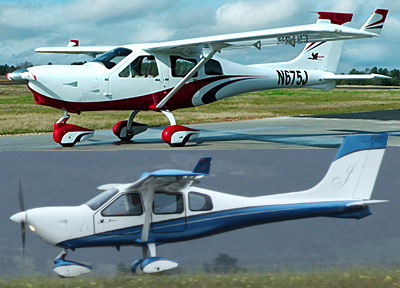 Scott Severen, operating US Sport Planes is the sole North American distributor for Jabiru aircraft, and is a full-service maintenance facility for Jabiru engines and aircraft. The Texas company also provides factory authorized service for most major Light-Sport Aircraft manufacturers. Everybody wins with this combination of great strength and long experience.
The newest J-230D shares the same structure as the four-seat Jabiru design, so while having only two seats according to LSA rules, J-230D offer the largest cabin in the LSA fleet with a separate full-size third door to access the cavernous baggage area (lower photo).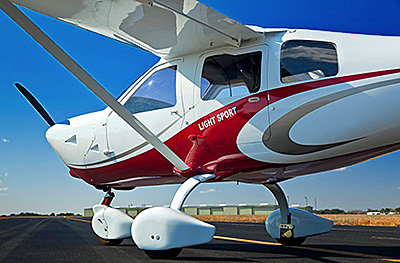 It's excellent safety record is evidence of its predictable flying characteristics, stability and inherent protection designed into the aircraft. J-230D is a well-evolved and speedy design that can reach the maximum LSA cruise of 120 knots powered by the six-cylinder, 120-horsepower Jabiru 3300 Gen 4  engine.
Jabiru is a rarity in the aviation world. This Australian brand builds both the airframe and the engine. Hundreds of airframes and thousands of Jabiru engines prove the success of this company with the "funny sounding name" (pronounced "JAB-eh-roo").
Jabiru aircraft in the United States are rich with Standard Features, integrating the most current Garmin equipped avionics suites. Flight Director, Auto Pilot, Auto Level, Safe Glide technology with traffic and weather on screen provide many aspects of envelope protection and situation awareness typically only found in much larger aircraft.