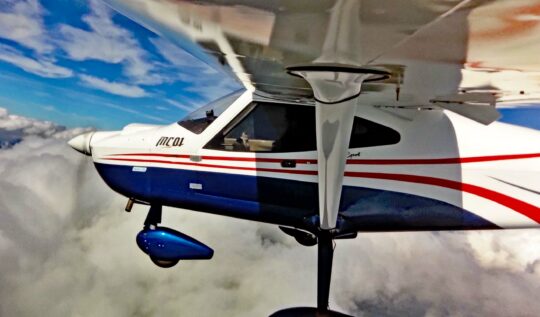 Montaer MC01 in the United States is represented by Shalom Confessor as Montaer Aircraft LLC.
Montaer Aeronaves is the Brazilian creator of MC01 Special LSA; the company was formed in late 2013 by Bruno de Oliveira.
Montaer Aircraft USA is part of the Aero Affinity team that has emerged brilliantly on the LSA scene. Aero Affinity is a multi-brand partnership offering the Montaer, Magnus, Aero Adventure, and other aircraft that Sport Pilots and Private Pilots will enjoy. The company and its affiliates are based at the DeLand municipal airport offering full maintenance, flight instruction, kit builder assist and other services in sunny, almost-always-flyable Florida.
Montaer MC01
Montaer's MC01 starts with 4130 molybdenum steel tube underlying structure with aluminum fuselage and wings. These materials are popular with American pilots who are aware they can achieve repairs almost anywhere. MC01's wings deserve a very close look to even notice the rivets, so smoothly are they fabricated. This finish quality is seen throughout the aircraft.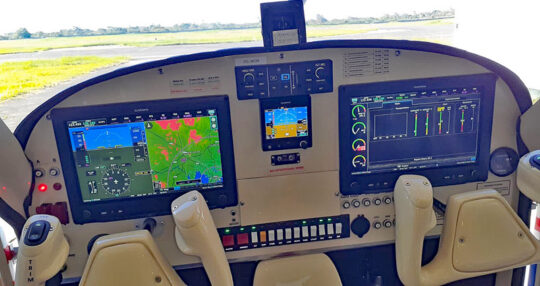 MC01 is powered with either a 100-horsepower Rotax 912 but in fall 2022, the company debuted a new version with the potent 141-horsepower Rotax 915iS featuring turbocharging and inter cooling plus full FADEC capability (FADEC is Full Authority Digital Engine Control).
Instantly familiar to generations of GA-trained Pilots are yoke flight controls versus the more common joysticks found in most LSA. Yokes will be comfortable to pilots with experience in Cessna, Piper, or many other GA designs but with a big difference. Compared to new legacy aircraft, Montaer is half the price even when superbly equipped.
Beside dual control yokes, dual rudder pedals steer the nosewheel; dual toe brakes handle stopping and ramp maneuvering.
Montaer's MC01 is well equipped with one or two 10-inch Garmin G3X Touch screen and can be equipped with a G5 back-up system, GMC 507 autopilot, and GTX 35R transponder with ADSB out.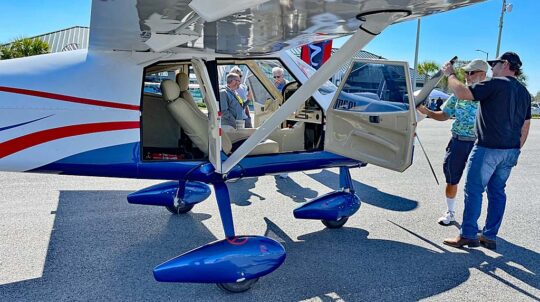 Elevator trim controls are provided on both yokes. At the base of the instrument panel pilots will find all circuit breakers and other switches. Throughout this design, these common controls will help most pilots quickly adapt to flying Montaer's MC01.
Montaer has installed all leather seats, a full headliner and smooth interior panels. The interior fit and finish will please even pilots accustomed to higher-end GA airplanes. Both seats are fully adjustable forward and back, comfortable for tall and average-height pilots. These adjustments can be made while sitting in the seat. Yet MC01's seats do more.
MC01 also boasts fully-reclining seats. While the company said, "This is important for tall people to adjust the seats for more head space," it brings additional benefits. For example, if you want to camp in your MC01, the reclining seats could provide a sleeping surface. The aft cabin has sufficient of room to permit this. While it can hold 77 pounds the aft cabin of MC01 is spacious enough for sleeping backs or other bulky gear.
Other than Jabiru, no other currently-available LSA offer three doors. Montaer's three doors allow relaxed occupant entry and easy access to the aft cabin.
Technical Specifications
Montaer MC01 with 100-horsepower Rotax 912
All specifications provided by the factory
Wing Span — 28 feet 10 inches

Aircraft length — 21 feet

Empty weight — 855 pounds

Useful load — 465 pounds

Fuel Capacity — 37 gallons

Range — 780 miles

Cruise speed — 120 miles per hour

VNE — 137 miles per hour

Stall Speed — 45 miles per hour