Magnus Aircraft Fusion 212
Initially created for Red Bull racing, Fusion is a strong performer in the LSA space. It is comfortable, cruises as a good clip, and will turn heads at airports you visit. Yet Fusion has one particular quality that sets it apart from every other LSA to-date.
The handsome Fusion 212 you see nearby was not initially conceived as a Light-Sport Aircraft. It was first built to perform in a Red Bull flight demonstrations series for two years. When that Red Bull pilot retired from performing, the Magnus team wanted to create an aerobatic trainer, and, as they said, "Fusion 212 was born."
Magnus Fusion 212 is approved for aerobatic training, or perhaps more precisely, "upset recovery training," a very useful bit of experience for any and all pilots.
Magnus Aircraft in Hungary developed Fusion 212 as a training aircraft because while having a very strong wing, it also exhibits predictable flight qualities. When I flew it I found the controls brisk but not overly sensitive, a good combination.
Astute observers notice the flat upper wing surface. Noting the also-flat underside experienced aviators will recognize that Fusion 212 uses a symmetrical airfoil, common on high performance aerobatic aircraft. Fusion's span is also tight at just 27.3 feet plus it employs a dual-taper planform; both leading and trailing edge tape slightly toward the wingtip. Fusion's cruciform tail is placed high to be in clear air all the time.
The Aerobatic LSA
Magnus has a valid reason for pursuing aerobatics. With a capable aircraft, a qualified instructor can offer "Upset Recovery Training." Others may say "unusual attitude training," but the purpose is to prepare pilots who may find themselves in unfamiliar — "upset" … "unusual" — situations, so they know how to exit that condition.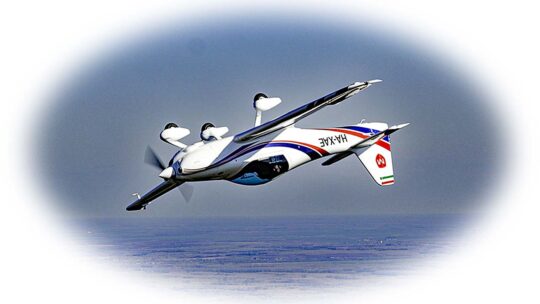 To accomplish this aerobatic capability requires an engine whose manufacturer has tested to this use. For aerobatic-capable models, Magnus will use a ULPower engine that the Belgian company declared compliant to all ASTM standards (specifically the ASTM F2339-19A standard).
Fusion can do more than aerobatics, of course. Magnus and The Aviator Family is planning to offer a special training program for upset recovery, spin and basic aerobatic training plus primary and advanced pilot flight instruction at their base in DeLand, FL (KDED. Of course, they also plan more conventional training.
"Built to achieve all of your flying goals, Fusion 212 is a great training platform for Sport and Private Pilots, said Doma Andreka. "It is capable of carrying you through your Instrument, Commercial, CFI, CFII ratings, and TAA (Technically Advanced Aircraft) time building for ATP."
Oh, it will also do some fine cross country flying, with a big comfortable cockpit and speed near the top of the LSA category.
In flight pilots find Fusion solid yet responsive to control input. For an aircraft that started out as a Red Bull competing aircraft, Fusion makes a sprightly performer for any recreational pilot.
Specifications for Magnus Fusion 21
Gross Weight — 1,320 pounds (600 kilograms)
Fuel Capacity — 23.7 gallons (90 liters)
Cockpit Width — 46 inches (1.17 meters)
Cruise Speed — 116 knots
Never Exceed Speed — 151 knots
Stall Speed (no flaps) — 48 knots
Stall Speed (best flaps) — 45 knots
Takeoff Distance — 400 feet (120 meters)
Landing Distance — 500-600 feet (150-200 meters)
Range — 500-600 miles (800-1,000 kilometers)
All specifications provided by Magnus Aircraft