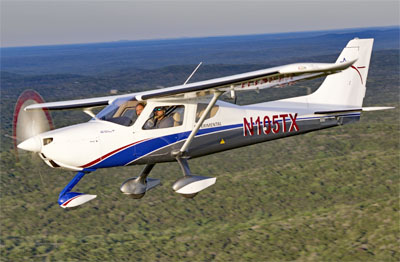 Texas Aircraft Manufacturing's brand-new Colt 100 will be formally introduced in summer 2019 at AirVenture Oshkosh. The company is presently completing work to make their ASTM declaration and gain FAA acceptance as a Special Light-Sport Aircraft. In various areas, TAM's management, lead by CEO Matheus Grande, has retained top people to provide expertise to the new company. This will assure they succeed with demonstrating compliance to ASTM industry consensus standards but also that they present well at events like Oshkosh.
Look for the Colt at EAA exhibit spaces 355, 356, 361 and 362 close to the center of action near Boeing Square. Having seen how this new company handled the inauguration of their new manufacturing facility in Hondo, Texas — attracting the mayor, city leaders, enthusiastic supporters, and even representatives from the Texas Governor's office — I expect their Oshkosh presence will also grab plenty of attention.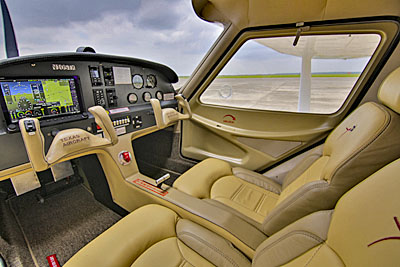 However, good marketing and preparation still demands a quality aircraft and Colt looks to fill that bill beautifully. While a clean-sheet design, Colt was not, as they say, born yesterday.
Chief designer, Caio Jordao — for 12 years the head of Brazilian manufacturer, INPAER  — created Colt after previously building more than 400 of his Conquest 180 LSA. This history represents a body of proven engineering and manufacturing knowledge all of which was applied to Colt.
Caio's son, Diego, is Texas Aircraft's Chief Test Pilot. After initial flights in the new model, Diego reported it is a fun, docile-handling airplane. As INPAER's aircraft have accumulated more than 150,000 hours of flight time in Brazil, Colt brings a fine heritage to the state of Texas and to American pilots.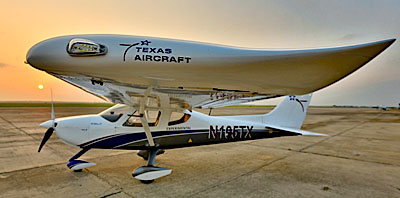 Colt is an all-metal aircraft boasting aluminum-skinned fuselage and wings joined by a welded steel safety cell surrounding the occupants plus a standard-equipment airframe parachute system. Engineers designed around a full Dynon suite of avionics lead by the 10-inch SkyView HDX display plus autopilot.
Following are a few specifications for Colt 100, but please keep in mind that these are preliminary at this time. After the company completes the ASTM compliance steps company officials will be able to confirm numbers and all this can be discovered by visiting the company at Oshkosh.
Gross weight–1,320 pounds
Empty weight–835 pounds
Useful load–485 pounds
Wing span—32 feet
Cruise speed at 75% power–110 knots
Stall speed–38 knots
Climb rate–800 fpm
Takeoff roll–520 feet
Landing roll–250 feet
Fuel capacity–31.7 gallons
Baggage capacity–44 pounds
Note: All specifications are subject to change