One of the most-read articles on this website for 2021 reviewed the line of single-place helicopters from Composite FX.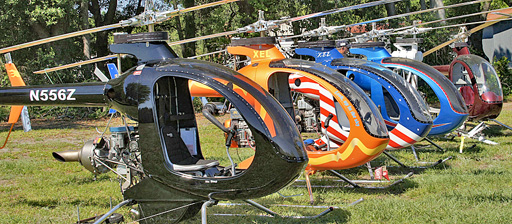 The Florida-based company has manufactured the XE series helicopter for many years and has broadened their line to address many pilots. Under its founding name, Mosquito started as a collaboration between now-closed Innovator Technologies of Calgary, Alberta Canada and Composite FX, where the driveline for the former AIR model was modified for the XE series composite fuselage.
Pilots seeking a legitimate Part 103 helicopter can elect the genuine ultralight model that comes with floats, a component used to keep XEL within Part 103's parameters, all blessed by FAA.
Some pilots may want more instrumentation, or more fuel, or a different engine. Composite FX is ready again. The XE line is composed of the Part 103 XEL, a heavier Experimental XE and XE290, and the flagship turbine-powered XET.
Genuine Part 103 XEL,
Experimental Models,
or Turbine-Powered XET
As shown nearby the Part 103 XEL is complete and all some pilots will ever need. Yet, many want a little something extra and for them, the Experimental models XE and XE290 may be right.
Kit builders can add a more powerful engine and other features they may want. Unlike with the Part 103 XEL, an XE or XE290 model will require both home building skills and an FAA pilot certificate with medical. The Part 103 XEL need not bother with these requirements, although Composite FX insists on training before a sale is consummated. They believe in this so deeply that they offset the training cost with a $2,000 discount. Contact the company using the information below to inquire more about their training advice.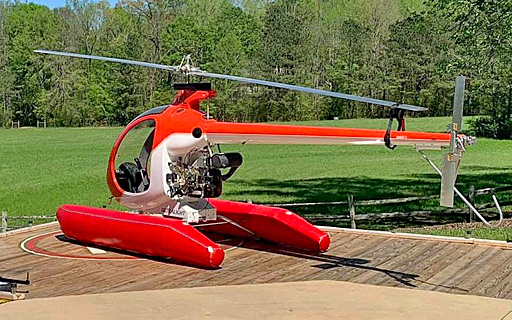 For those ready, step up to the top-of-the-line and check out the XET, a turbine-powered helicopter (see video image below).
The entire line runs from $42,000 for a Part 103 XEL kit, to $52,000 for a factory built XEL to $95,000 for a factory-assist-assembled turbine XET. The entire line represents a wonderful bargain — though please check with the factory to get the very latest price quote.
The several derivatives of Mosquito XE-series have been very successful with more than 400 kits or fully-built 103 editions built (150 are factory-built Part 103 helicopters). The company cannot be certain about the exact number of delivered kits to get airborne as many have been sent overseas where it is difficult to track them but they believe more than 300 total units are flying.
Based on a low number of accident/incident reports the XE series appears to enjoy a decent safety record. That is an excellent proof of a "docile to fly" designation such as FAA is requiring for their newest Mosaic regulation to be issued by the end of 2023. If FAA opens the door to helicopters (gyroplanes are already planned), Composite FX should readily qualify so their market may enlarge even further.
Today, many pilots intrigued by rotary aircraft have found a wonderful flying machine in the Mosquito XE series — one they can actually afford. When they look this good, no wonder interest is strong. Check out the articles and video links below to learn more about this fascinating flying machine.
Composite FX XEL Part 103 Ultralight Helicopter
SPECIFICATIONS
all figures supplied by Composite FX
Powerplant — MZ202, Carbureted, Air Cooled
Empty Weight — 312 pounds (142 kg) *
Gross Weight (240 pound pilot) — 610 pounds (275 kg)
Maximum Airspeed — 70 miles per hour (112 kph)
Cruise Speed — 62.5 miles per hour (101 kph)
Main Rotor Speed — 540 revolutions per minute
Tail Rotor Speed — 2,500 revolutions per minute
Climb Rate (estimated) — 900 feet per minute (4.5 m/sec)
Fuel Capacity — 5 gallons (18 l)
Fuel Consumption (estimate) — 5 gallons per hour (45 l/hr)
Flight Duration — 1 hour
Learn more in this video with active flying scenes…