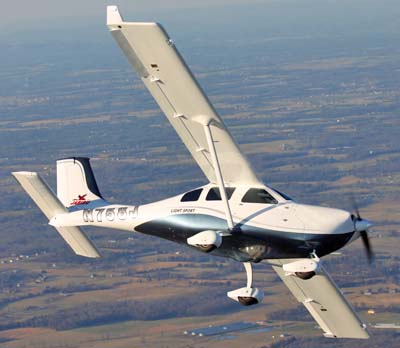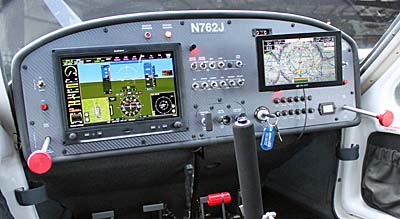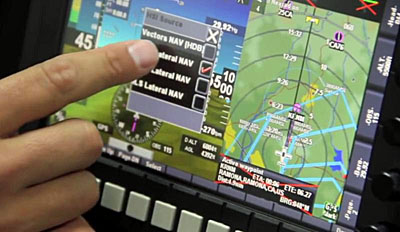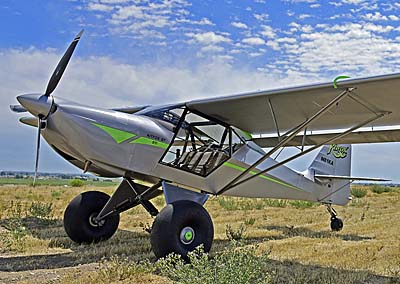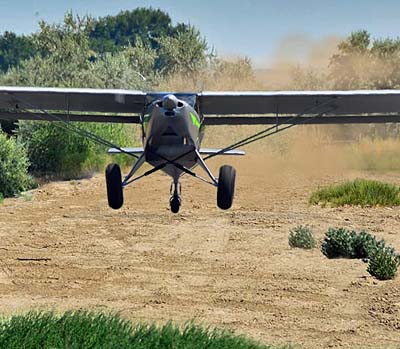 We and many other journalists have arrived in EAAworld and are gearing up for another big event. Here are two aircraft announcements of interest and one avionics offering. More will follow.
Jabiru USA has news prices and new gear for their speedy line of kits and LSA. Jabiru USA Sport Aircraft is celebrating ten years in the Light-Sport Aircraft market by offering a new large-screen Garmin G3X Touch avionics package as standard equipment for its J230-D high-performance composite LSA while lowering the price of the fully-loaded aircraft to $119,900. The Australian-designed Jabiru J250/230 series has been flying in the U.S. since 2005 and is known for its speed, easy handling and large baggage capacity.
"By simplifying our overhead, we are now able to offer the new fully-equipped J230-D with the Garmin system for $119,900, a price cut of nearly $20,000," said Jabiru USA general manager Pete Krotje. The lower price of the aircraft reflects the original goals of both Jabiru and the creators of the Light Sport rule–to make aviation accessible to as many people as possible.
"The pricing of today's Light Sport aircraft is sort of getting out of control," noted Pete. "We wanted … to create an airplane that makes flying accessible to people who thought that owning a safe, capable and comfortable new airplane was beyond their financial reach."
Garmin's G3X Touch offers unmatched situational awareness and an intuitive pilot interface. The system features a 10.6-inch touch screen primary flight display, two-axis autopilot with automatic stability control, a 2020-compliant ADS-B package with in-flight weather and traffic, as well as the capability to display a full complement of geo-referenced aeronautical charts.
Each of the six cylinders of the 120-horsepower Jabiru 3300 engine are monitored by the Garmin at all times, providing a complete picture of the performance of the engine to the pilot. Garmin's radio and transponder are remotely mounted giving a clean panel design. Both can easily controlled through the touch screen interface. The J230-D instrument panel is designed to easily accommodate a secondary portable device, such as a tablet (photo) or handheld GPS.
Other standard features of the J230-D include a full-size baggage door, LED exterior and interior lighting, leather seats, upholstered headliner and baggage area, ground-adjustable carbon fiber propeller, and 120-knot cruise speed at 5.5 gallons per hour.
Jabiru invites AirVenture attendees to come see a Garmin-equipped J230-D in Booth 313 located just north of the Theater in the Woods.
MGL Avionics, one of the very first producers to promote touch screen digital instruments in the LSA and light kit community, reported, "The long-awaited Explorer-Lite is now available and shipping!" MGL Avionics explained that their iEFIS Lite series "is revolutionizing the small airplane instrument panel. For single-screen EFIS installations in Experimentals and LSAs, iEFIS Lite offers everything needed."
The second release in their "Lite" series, Explorer-Lite 8.5 is a larger instrument that features a bright, non-reflective eight and a half-inch touchscreen of around 1000+ nits. Since you probably don't know what a "nit" is, TechTarget.com reported, "A typical active-matrix LCD panel has an output between 200 and 300 nit." By that reference, MGL's Explorer-Lite 8.5 should seem very bright even in a sunlight situation.
"Explorer-Lite 8.5 looks, feels and operates just like a full iEFIS, however it does not require the additional iBox since pitot/static, GPS receiver, and attitude sensor are all built into the back of the screen." So, unless you need to connect more than two RS-232 devices to your EFIS (such as radio, transponder, or ADS-B) or unless you need more than one screen or have other complex requirements, MGL's Explorer-Lite 8.5 appears to do it all. It has the same powerful G3 processor and runs the same firmware as a full iEFIS system and has all of the same software features losing only complexity during installation. Homebuilders would seem to love that prospect.
MGL said Explorer-Lite 8.5 starts at $2,850. A few options could raise the price but this is quite affordable.
Kitfox Aircraft is one of the most celebrated of all American sport aircraft with many thousands flying successfully, not only in the USA but all over the globe. In 2015, this western U.S. company steps up their game even further making their handsome airplane perform even better with some new choices.
The company has developed a new option for their proven S7 Super Sport design, one of the most polished models this company has ever offered. Completed recently and then flown to AirVenture Oshkosh, Kitfox is promoting their new STi (for STOL Inspired) retrofittable wing option. Proprietor John McBean said, "[The new STi wing] cuts takeoff and landing ground roll by more than 150 feet, and only reduces the cruise speed by less than 25 mph."
Any STOL design comes with a speed reduction as you can't have it both ways. "I think it is a fair price to pay for your STOL specific mission," expressed John.
All prior S7 Super Sport models had takeoff and landing ground rolls of only around 300 feet, which usually suffice for island beaches, river sand bars, or the mountain backcountry. However, Kitfox Aircraft continued to get requests for shorter takeoff and landing distances so owners can literally fly from their back yard or driveway. "The STi wing delivers," beamed John!
As president of Kitfox Aircraft, John invites you to visit their display in the North Aircraft display (booth 634 and 635) … where all the kit builders tend to congregate. At their space you can take a look at what he flew 1,200 miles from the factory at Homedale, Idaho. He further entices you with this comment, "We have a few other surprises, too, like our Shock Monster 2.0 landing gear."
Stay tuned … more Oshkosh light aircraft news to follow!