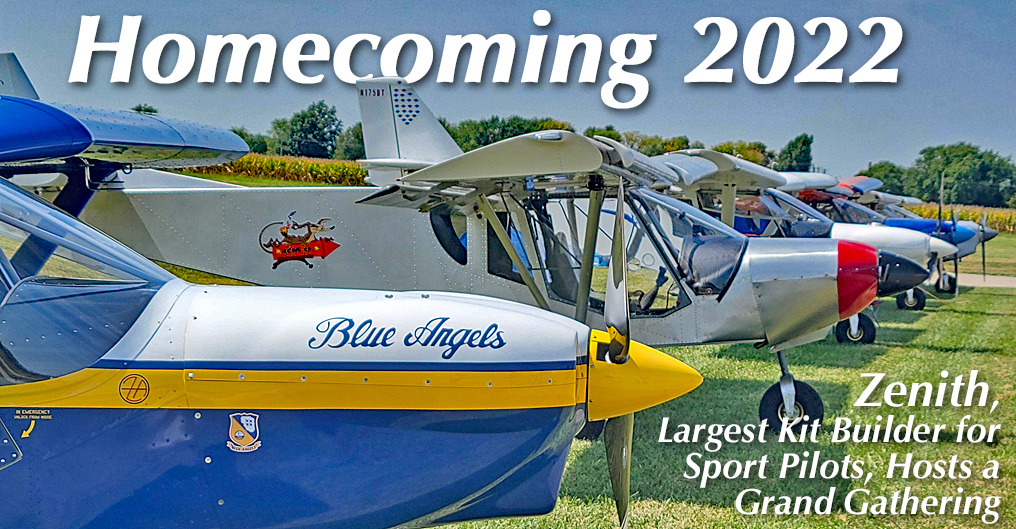 Shortly after the Midwest LSA Expo each year, a nearby company hosts a homecoming for its builders. Maybe you've heard of them:
Zenith Aircraft
? Truth is, the odds are reasonably good that you've either built a Zenith kit, contemplated building one, or flew in one. For years this company has led the segment I've dubbed "Sport Pilot kits" — those kits that a builder can fly using Sport Pilot privileges. Lead by Sebastien Heintz, Zenith continues a long stride ahead of other worthy competitors. Our
Tableau Public view of the LSA and Sport Pilot kit marketplace
was recently updated through 3Q2022 — thanks to Datastician Extraordinaire, Steve Beste! While Van's RV-12 leads for a single model (47 registered so far in 2022), Zenith is the clear leader in this space. For 2022, the Mexico, Missouri-based manufacturer has already almost matched 2020 and 2021, and those were good years.