Hard to believe, isn't it? Summer is over, we're into fall and looking at winter. Surprisingly, that means that in a couple months the sale of boats and other watercraft begins to ramp up. Marine shows are commonly scheduled for the dead of winter. If that seems odd, think of it this way: When it's cold and ugly outside, why not think about boats and bikinis?
Being pilots, of course, we think about seaplanes.
This article focuses on two bits of good news for relative newcomers to this aviation sector, shifts to challenges facing two longtime suppliers of LSA seaplanes, and ends on a positive note. Let's get into it…
What's Hot?
Icon Aircraft — "We have some exciting news in the Icon world today," started a news release from the A5 LSA seaplane producer. "Our 200th production just rolled off the assembly line!" The Vacaville, California company reported starting deliveries to customers in early 2018.
Icon Aircraft today announced the completion of its 200th production A5 Light-Sport Aircraft. A5 owners now located in 30 American states and in 13 countries across five continents.
"Building 200 A5s is a significant milestone for us as a company and for the hundreds of Icon employees who have worked tirelessly to get this incredible airplane into the hands of owners," stated Jerry Meyer, CEO of ICON Aircraft. "It has been quite a journey, and the best reward is seeing owners out there flying their A5s, having their own adventures, and connecting with our growing community. We remain focused on bringing sport flying to experienced pilots as well as those who've always dreamed of learning to fly."
A5 is built at the company's 300,000 square foot facility in Tijuana, Mexico, an area the company said has become known for composite manufacturing for aerospace, automotive, powersports, and other high-tech industries. Icon's facility, which employs more than 250 technicians and engineers, produces between four to five airplanes each month with space to scale.
Commenting on the company's dual facilities in Tijuana and Vacaville, California, Jerry added, "We made the tough decision back in 2016 to insource our carbon fiber manufacturing and it was absolutely the right one. Now, we have control over everything we produce and our parts meet our exacting quality standards."
"Each [Icon A5] owner has gone through a company-mandated transition training program, which the company built from the ground up, to make sure they are confident, competent, and fully qualified to enjoy all that the A5 has to offer," stated Icon, adding, "A5 is the world's first production aircraft that is spin-resistant, making it one of the safest small aircraft ever created."
---
Vickers Aircraft — From about as far away as possible, Vickers Aircraft reported from New Zealand regarding their Wave. The aircraft has been in various stages of flight testing for several months. Previously, they followed common protocol staying low and close to base. Water trials were reported here in this article.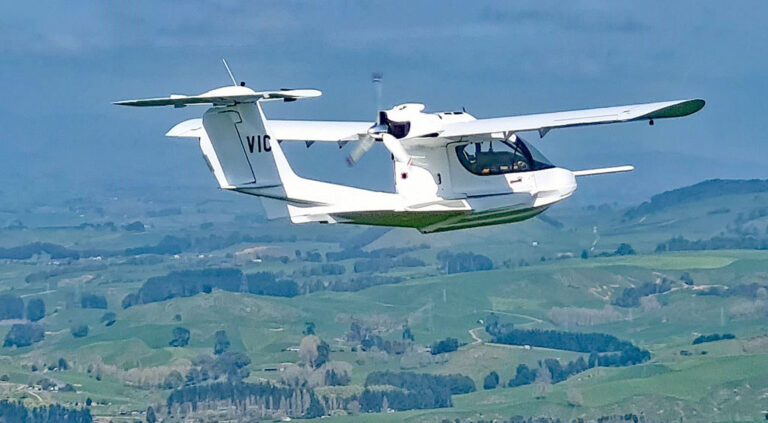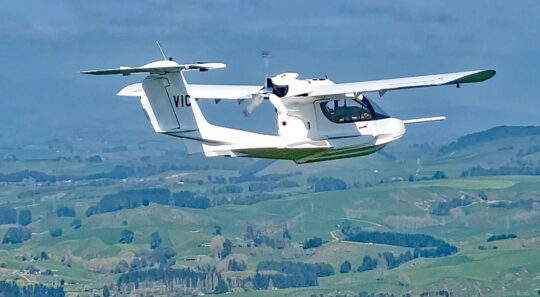 "Vickers has commenced our flight testing program with Wave, wth the aircraft performing and handling as expected," announced company namesake and designer Paul Vickers. "The test pilot reported the hull is amazing and the Wave lands beautifully."
You see a long probe on the nose of the Wave. Paul said, "This allows us to easily adjust the center of gravity (CG) range and achieve the forwardmost CG." Such weight and balance changes are customary when doing flight envelope evaluations. As the video demonstrates, the pilot is growing quite comfortable with Wave.
"We are 13 years into the development of the Wave," noted Paul. "Our manufacturing facilities are complete, and initial deliveries are scheduled. We are releasing a few early delivery positions at each milestone and offering some great benefits to our early adopters."
Vickers Aircraft believes "Wave offers a unique combination of innovative features, performance, and safety." Interested parties are encouraged to email the company.
---
---
What's Not?
The industry's longest-continuously-active supplier, and the builder of another well-known LSA seaplane are experiencing difficulties in 2023.
Although some clues existed last year, Progressive Aerodyne appeared at shows with their pioneering Searey as did the Seamax produced by a company once known as Airmax in Brazil. This year, activities slowed to a crawl, as reported by persons close to each design.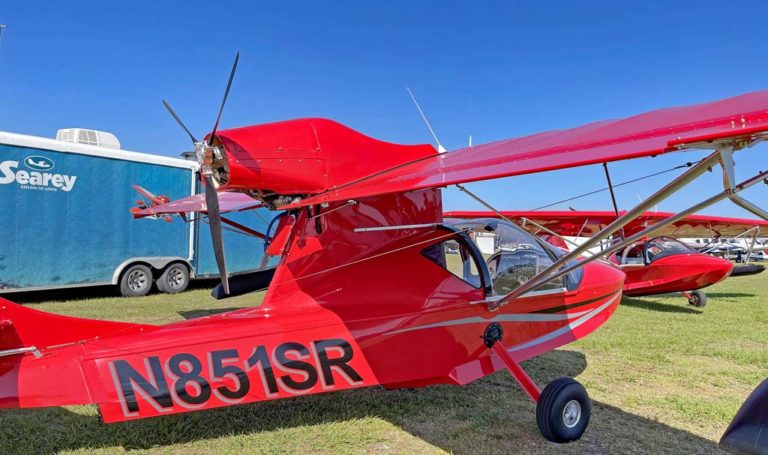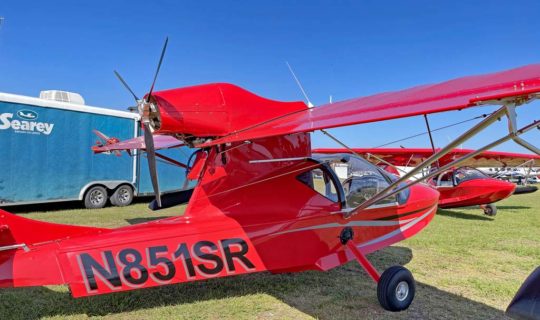 Progressive Aerodyne Update — Searey has a factory in the central Florida town of Tavares, which bills itself as the seaplane capital of the East. Indeed, they do have an event every year, and the town has built a beautiful seaplane-capable launch ramp that is used by seaplane pilots to visit restaurants and the nearby town center.
On another of Florida's many lakes, a very brief hop away, you find the headquarters of Progressive Aerodyne for several years. They moved to this location from more industrial quarters that had been in their home since they began 31 years ago.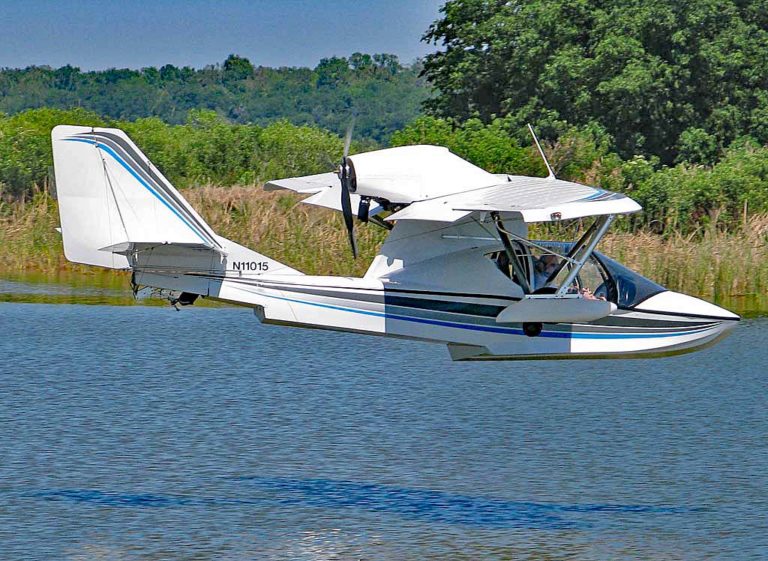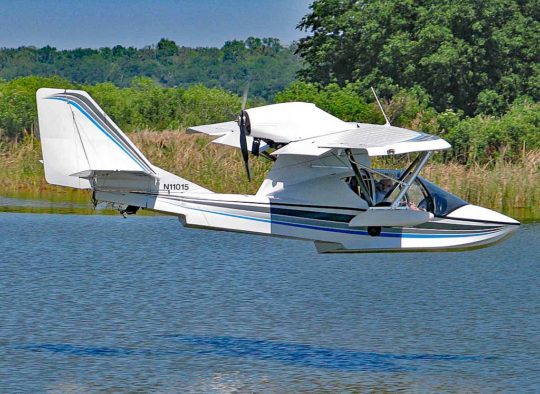 Wayne and Kerry Richter started the company and created several designs including the flagship Searey. The Ritchers operated Progressive Aerodyne for two decades before selling to Adam Yang in 2011. Six years later, Adam sold a majority interest to Chinese investors and new management was installed.
News is sparse, as is common in such situations, but at last report Kerry indicated he was working the problem. Two days ago, Kerry posted on Facebook about his visit to China. One can hope he makes some headway for this popular design that has served more than 600 deeply-loyal customers to date.
Searey is definitely a benchmark design in the space with the longest history and the largest fleet.
---
Seamax Update — Reliable news regarding Seamax is even more sparse, but word at the airport is discouraging.
Previously operated by the ever-smiling Miguel Rosario, the maker of the Seamax M-22 found buyers all over the world and got a great start in the USA. However, in recent years, the Brazilian company found itself in difficulty. Other managers have been in charge for some time according to reports trickling out of Brazil but the battle evidently is not proceeding smoothly.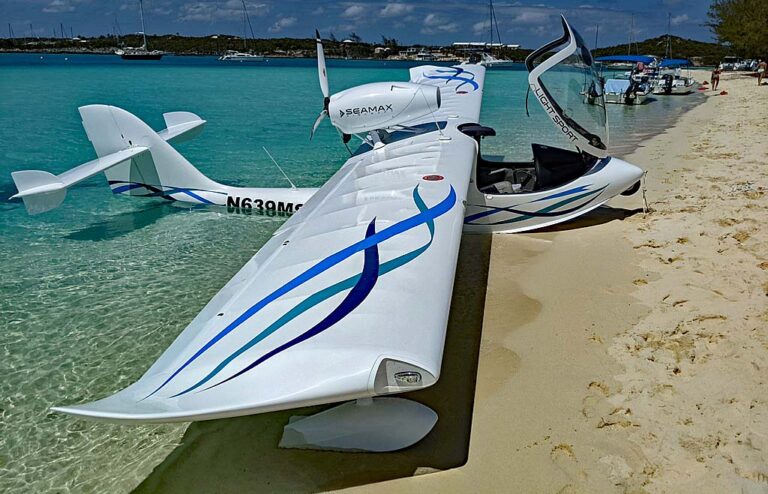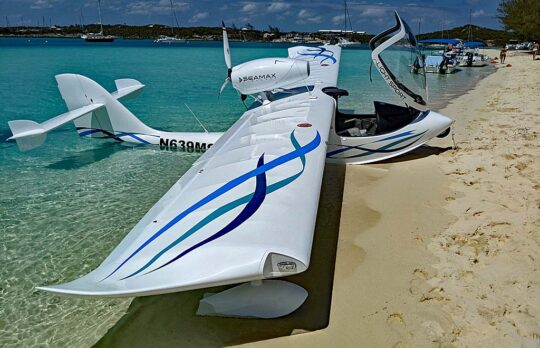 With regret, I was forced to remove advertisements for both companies despite each supporting this website for many years. Not only were bills unpaid but repeated requests for communication, using multiple means of contact, all went unheeded. Until the lack of response is solved interested parties should be cautious and inquire carefully.
I'm an optimist and hope both brands settle their issues and return to market. I've flown Searey and Seamax and loved them both for their best qualities. I hope for better news to report.
Meanwhile…
Aventura Still Going Strong
Seeking to end this article on a positive note, another longtime producer, Aero Adventure, is going strong with their Aventura LSA seaplane. What's particularly interesting is the dichotomy of the situation. On one end is Icon's A5 approaching $400,000. New Zealand's Wave has not stated price recently. While it will likely come in under Icon, this is a highly-developed aircraft and it will not be a bargain.
Then, in the world of normal pilots, we have the Aventura II in kit form for far under $100,000 and a fully-built SLSA model for not a lot over $100,000. Especially in this time of high inflation of everything you buy, the Deland, Florida company stands out for its superb value in a design with many years of faithful service already logged.
I flew in one recently with lots of hours on it and was impressed with how smoothly and well it flew. Aventura and Searey began in roughly similar periods. Both have seen extensive development over time.
Here's more about Aventura II.
Aero Adventure is part of Aero Affinity, and the DeLand outfit is on the move with ambitious plans for a much-enlarged facility coming next year. They are active on multiple fronts and represent several brands of aircraft.
ARTICLE LINKS: