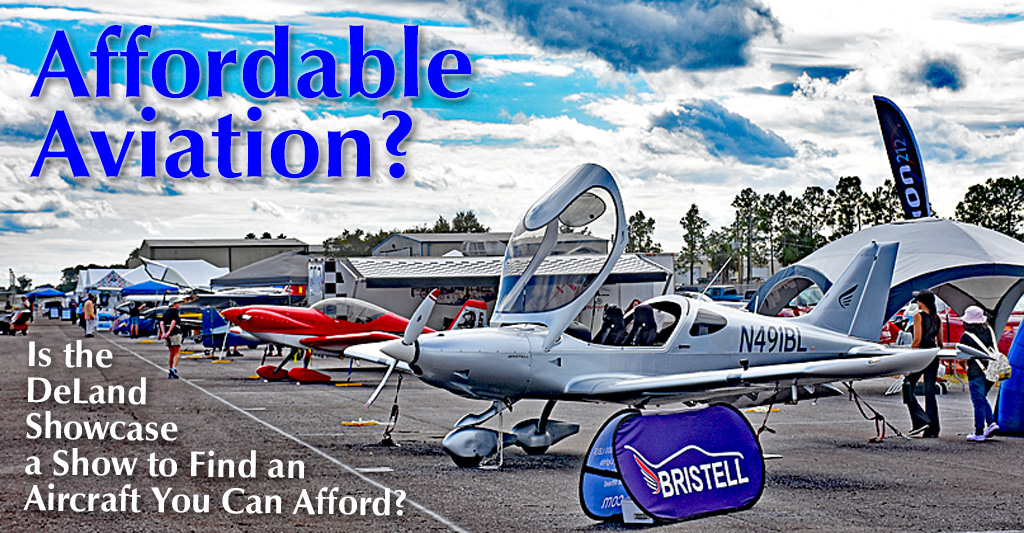 This website regularly promotes affordable aviation. Can you genuinely find an aircraft you like that is affordable? If so, are the smaller shows — ones I call "sector-specific" — the place to find them? Those two questions come up all the time on ByDanJohnson.com. When you read Flying magazine or AOPA Pilot, the odds are low that readers of this website will find something they can afford. Both titles do a high quality job of covering aviation and I am glad they continue (though Flying is scaling back their print magazine to just four times a year). Yet the aircraft these two periodicals cover are almost never something I can afford; you may feel similarly. The fact is most aviation magazines and the bigger airshows are full of aircraft most of us cannot afford.
DeLand Showcase
Midwest LSA Expo
and Affordability First the good news. Yes, you can find affordable aircraft (
here is a series of examples
).