Special LSA seaplane maker, Seamax Aircraft, announced, "This week [we] delivered the first Seamax M-22 aircraft designed with IFR (Instrument Flying Rules) capability. The delivery was completed at DeLand Municipal Airport in Florida (home to the Deland Showcase)."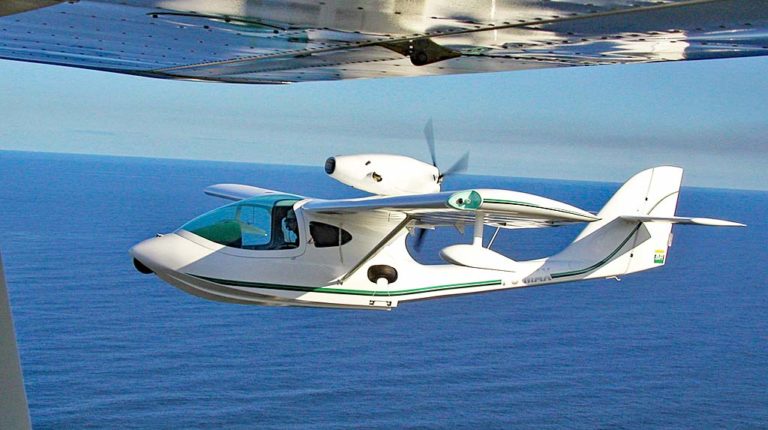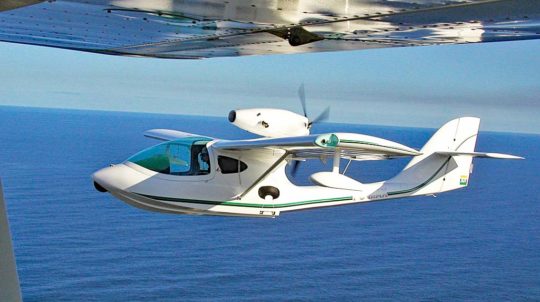 "Following a recent certification process with extensive inspection of its new factory," the company reported, "Seamax's R&D team have worked to raise the bar bringing state-of-the-art technologies to the M-22. The company has heard customers' requests and accepted the challenge to add new capabilities to the Seamax M-22." One of those requests was from an experienced pilot seeking equipment to file for flight in the IFR system.
The newest buyer is Todd Lang, a Captain for a major U.S. airline and a combat veteran fighter pilot with 40 years of aviation experience. With more than 11,000 hours logged and a logbook full of ratings including a CFII (Certified Flight Instructor Instrument) certificate, Lang is ready to enjoy his Seamax but he also wants to do instruction with it.
He requested the company build his plane with autopilot and all instrumentation required for IFR flight. Seamax factory added two Garmin G3X screens with a Garmin G5 digital backup, a three-axis autopilot, a Garmin 175 GPS, Angle of Attack indicator, and other avionics hardware including ADS-B in and out.
"As an LSA with IFR capability, Seamax M-22 makes an excellent and efficient trainer for operators and trainees who want to add instrument hours at a low cost," Seamax Aircraft expressed.
Captain Lang said, "I know the LSA concept is to lower the entry requirements for new pilots. Configuring the airplane for day VFR-only makes this possible.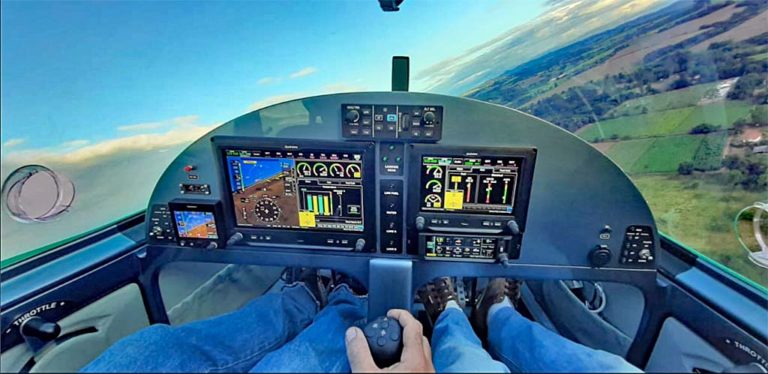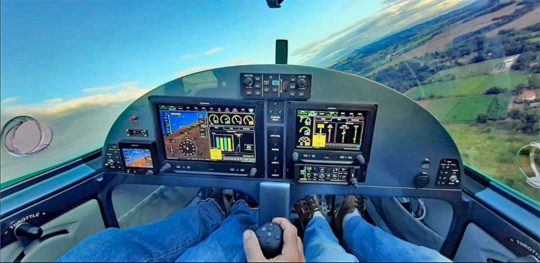 "But as these pilots gain experience, don't we want them to keep learning? In my case, I'm a CFII, and my daughter has her Private Pilot certificate. She would like to have an instrument rating, but she doesn't want to go rent an airplane if we are going to purchase an airplane. When I made the decision to purchase the Seamax, I probably would not have spent the money strictly for water fun. With the IFR option, we can go to the lake and have fun then shoot an approach when we come back." (See Captain Lang's impressive bio at the end.)
"I have been flying for 40 years," Lang continued, "and I've always wanted to own my own airplane. Over the years I have looked at a lot of airplanes, but I never reached a motivation level to actually write a check. The older airplanes and flying from A to B just never inspired me and with a family of four, I was always looking at four-seaters." Then the situation changed.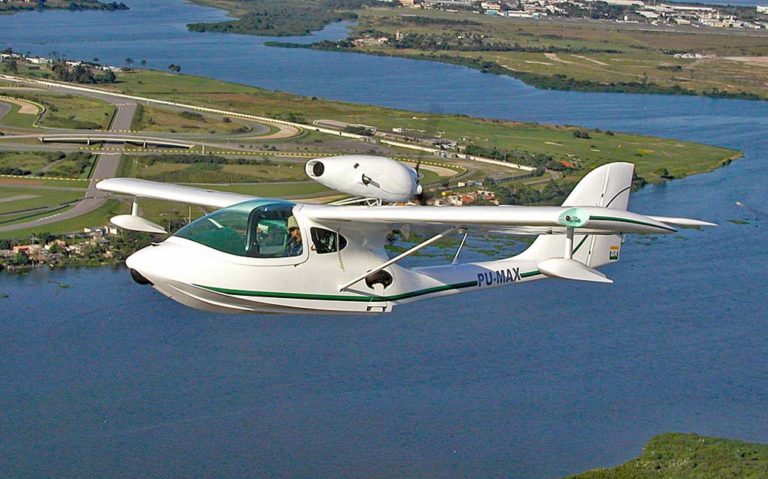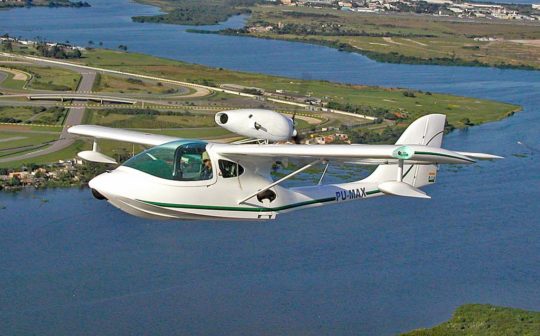 "I had a paradigm shift when I saw a Light-Sport seaplane with [the latest] avionics," Lang noted. Since his children are now adults, he doesn't need four seats. "In fact, some one-on-one time with my family members sounded nice," he added.
While he acknowledged "several very nice amphibious airplanes are available in the market, but [the others were not] for me. Seamax stood out with its clean, polished look and very light weight. We also wanted the folding wing option and that one feature eliminated some other choices.
"We plan to do most of our operations on freshwater lakes," Lang explained, "but occasionally take a trip to the Bahamas or the Keys and Seamax seems like it would stand up to the saltwater a little better with very few metal parts exposed.
I'm embracing the whole "low and slow" concept. Going to the lake is a blast." That's not all that motivated Todd.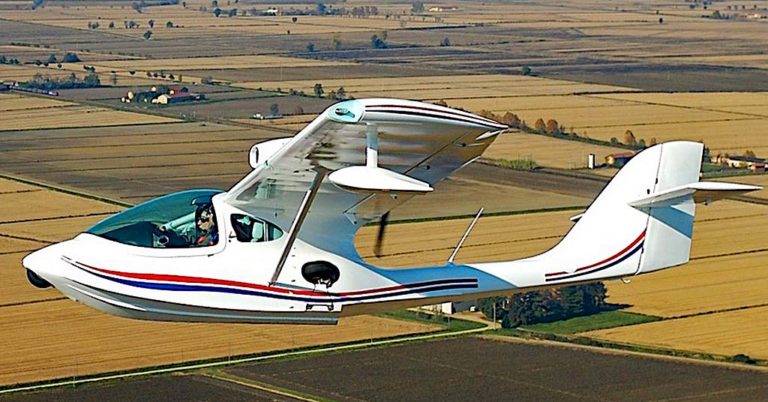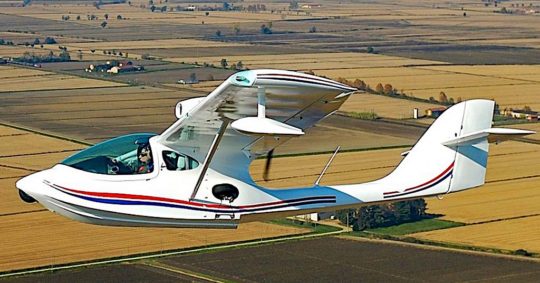 "As a history fan," Lang went on, "I'm also thinking about following Lewis and Clark's trail, or the Oregon trail." He sees the Seamax as about perfect for this kind of adventure. "It may have taken me 40 years but I think I have found my dream plane!"
Let's get back to that part of the announcement that speaks about IFR flying.
Really? IFR in a LSA?
The elephant in the room with our title is the short ending …"Now for IFR." As soon as Seamax in the USA posted notice of this delivery on social media, LSA enthusiasts began to weigh in on the IFR (Instrument Flight Rules) claim. I have omitted their names as I did not seek permission to use their comments.
A friend in Minnesota wrote, "It is my understanding that a LSA cannot get certification to fly in actual IMC (Instrument Meteorological Conditions …which roughly means in the clouds) in the USA." A reply said, "That is incorrect."
The reply to the first comment is correct in that FAA has not specifically disallowed IFR in Light-Sport Aircraft. But…
An industry aircraft representative wrote, "An SLSA cannot fly in IMC legally. An ELSA can fly in IMC, with proper equipment. A few SLSA are allowed because the Pilot Operating Handbook allows it and earned "certification" back in the mid-2000s. Technically, a LSA isn't certified, so no, it won't ever be [considered] 'IFR certified.'"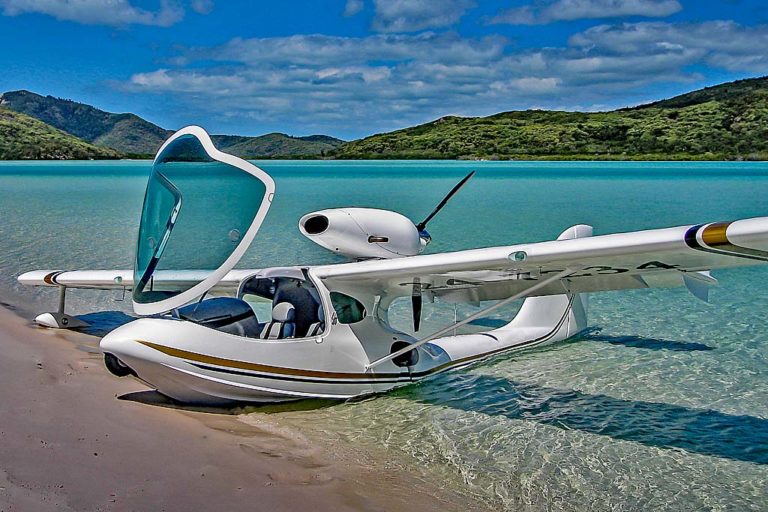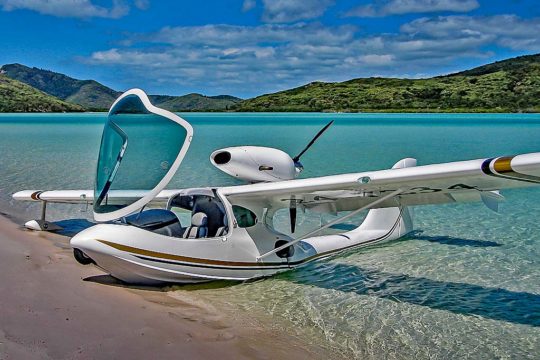 He is right in that LSA are not "certified." They are "accepted" by FAA as complying to the ASTM standards. Speaking of which…
A longtime expert with years of experience working on ASTM committees wrote, "Please refer to F37 standards on SLSA. [F37 is the committee designation for ASTM people working on standards for Light-Sport Aircraft.] The aircraft can fly in IFR but not into IMC. This limitation allows for instrument training. FAA has no opinion on it as this is part of the standards that the OEM states in the 8130-15 document [the FAA form used by manufacturers to declare their aircraft complies with all ASTM standards]. If the person wants to build the aircraft, assuming it can be an Experimental Amateur-Built aircraft, they [must fly with] a Private Pilot [or higher] certificate with instrument rating and a correctly-equipped plane. Then it can be flown IFR with no restrictions."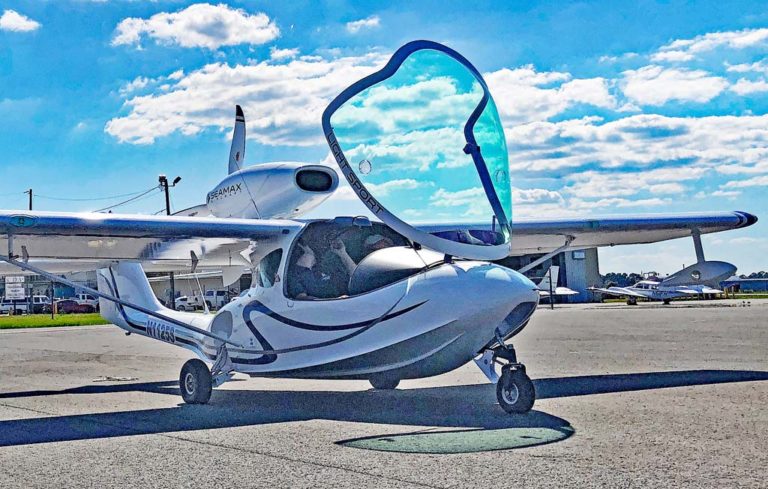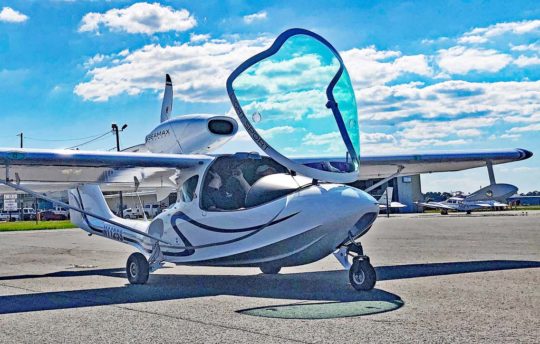 Another correct response, yet all these accurate comments still don't reveal the whole story.
A further conundrum about IFR in LSA is that no express prohibition is stated in the regulations. The restriction comes from ASTM in a standard document that FAA subsequently accepted, giving it the weight of regulation. However, the ELSA option (as used by Bristell and others) appears a viable workaround, but will prevent any use of that aircraft for paid flight instruction, although nothing prevents Captain Lang from teaching his daughter or other persons in a not-for-hire arrangement. Also for the record, any suitably equipped Amateur-Built Experimental can fly IFR and IMC. Plus, as it turns out, even the Cessna 172 often flown in IFR and sometimes in IMC never went through any particular process to prove it in that environment. So… why not LSA?
I have written a lot about IFR in Light-Sport Aircraft. If you want to know more on this subject follow this link to a series of articles.
Finally, you can watch my short movie about Seamax or a longer review of Seamax produced and published by The Ultralight Flyer YouTube channel.
---
---
Captain Todd Lang Bio:
Lieutenant Colonel (Retired) Todd Lang is a combat veteran fighter pilot with 40 years of aviation experience. He has logged more than 11,000 flight hours including combat time over Iraq during Operation Northern Watch and Operation Southern Watch. He is a CFI, CFII, MEI and has been an instructor pilot in the F-16, OV-10, T-38 and the Boeing-727. Currently, he is an international Boeing-767 Captain for Delta Air Lines.
He entered the Air Force in 1984 after earning an aviation management bachelor's degree from Oklahoma State University where he was the Corps Commander of the Air Force ROTC Program. Lieutenant Colonel (Retired) Lang also holds a Master's in Business Administration from Embry Riddle Aeronautical University. He was the Overall Top Gun of the 8th Fighter Wing, the 35th Fighter Squadron and the 309th Fighter Squadron. He was a finalist for the USAF Thunderbirds and accompanied the team on the "Thunder over the Pacific" tour.
His combat-mission ready F-16 assignments included Homestead Air Force Base, Florida; Kunsan Air Base, Republic of Korea; Luke AFB, Arizona; and Tulsa Air National Guard Base, Oklahoma. He served as an OV-10 Forward Air Controller (Airborne) at Osan AB, Republic of Korea, and Wheeler AFB, Hawaii. During this time he also served as a Joint Terminal Attack Controller (previously known as a Ground Forward Attack Controller) and Battalion Air Liaison Officer at Camp Red Cloud, Republic of Korea; Camp Casey, Republic of Korea and Schofield Barracks, Hawaii.
His awards include the Meritorious Service Medal with 2 oak leaf clusters, the Air Medal with 1 oak leaf cluster and the Aerial Achievement Medal with 1 oak leaf cluster. He retired from the Air Force as the commander of Detachment 1, 138th Operations Group at Fort Sill, Oklahoma. In this position, he was the senior U.S. Air Force Representative at Fort Sill leading the cooperative efforts of Air Force Integration training to the U.S. Army's Fires Center. He was awarded the Honorable Order of Saint Barbara Medal for his leadership at Fort Sill and won the Golden Quill Award for the article "JFO Sustainment: A Critical Requirement" published in the "Fires Journal, Joint Fires Today and Maneuver Support" magazine.