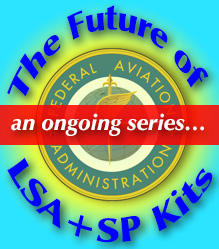 As we kick off a new year and a new decade, it feels like the starter's timer has just been clicked into action. The next four years should prove to be highly interesting — and for all of aviation, not only Light-Sport Aircraft, Sport Pilot kit aircraft, and ultralights. Change can be difficult, but it's coming. For the most part, I feel this is heading in a great direction even if some may struggle with elements of the new rule.
Earlier, an often-shared report discussed the changes FAA plans as part of a "deregulation" of Light-Sport Aircraft. Below, you can see a video that stimulated numerous comments.
An updated report is still being prepared from a late-fall 2019 discussion with FAA rule writers. That will be sent to LAMA members first with specific details. Other industry pros will get a simpler update so all the makers of our great aircraft can be prepared when the rule is issued no more than four years from now.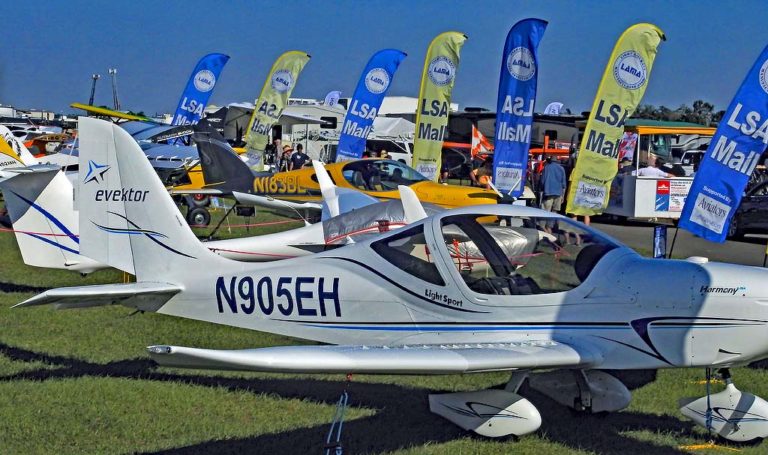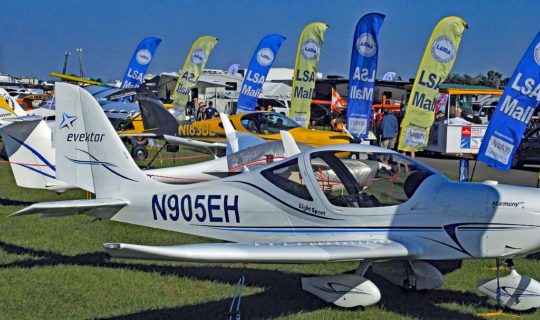 In this article, I will answer some common questions. The goal is not to repeat the earlier info but to provide clarification. Call this an FAQ (Frequently Asked Questions) review.
Light-Sport Aircraft are being presented with new opportunities and I hope both manufacturers and pilots will take full advantage of all the new rule may offer.
Wait, Weight! Do Tell Me
A common misconception is that "FAA is raising the weight of LSA." Nope, they are not. They are creating a Power Index that will describe the aircraft's size while trying to keep LSA "safe, simple, and easy to fly" yet encourage them to grow and develop. That short phrase is FAA's stated goal, so, simplistically, larger airplanes will require larger wings to keep their flight qualities docile.
Aircraft will indeed be permitted to be heavier, perhaps even as high as the 3,600-pound number once stated (though more likely topping out at 3,000 pounds). The fall 2019 speculation was wrong but weights of LSA will indeed rise.
FAA's goal here is not to fit Cessna 150s and 172s or Pipers or other legacy GA airplanes into the mix (though they may qualify), but rather to increase the capability of LSA and to "bridge the gap between present-day LSA and certified aircraft meeting Part 23" (which itself is changing), said FAA personnel.
One hard number associated with FAA's Power Index — basically a formula that hopes to assure agency goals — is stall speed. While horsepower may also be capped at 200 horsepower, it is nearly certain that stall speed will be limited to 50 knots while using devices like flaps and other wing modifications.
Many LSA do NOT need to get heavier. I think of weight shift trikes, powered parachutes, gyroplanes, and motor gliders. Many fixed wing designs are also perfectly fine as they are. A heavier aircraft, requiring more raw material and needing more power will surely be more costly although they should offer additional capabilities. Some producers strive to keep prices low and affordable so they might stay at 1,320 pounds or their present weight… nothing wrong with that, of course.
Other Benefits
I reported that LSA may also get: • in-flight adjustable props, • more seats, • higher speeds, • electric or hybrid propulsion, • fully-built gyroplanes should arrive, and — the big one: we hope for • commercial use of LSA. Some pilots will see this as a chance to pursue a new business and manufacturers may embrace this as a way to sell more aircraft.
Many have asked about retractable gear. While I did not report this earlier, that configuration is also in planning. However, as stated earlier, none of this is certain even if it is likely. Several other FAA departments have to weigh in and then it will (later, perhaps in 2021?) be released for public comment, which could further change it.
FAQs from the Video Below
As you can read for yourself if you wish, many comments were posed after the video was uploaded. Here is a brief summary of what I read among the comments: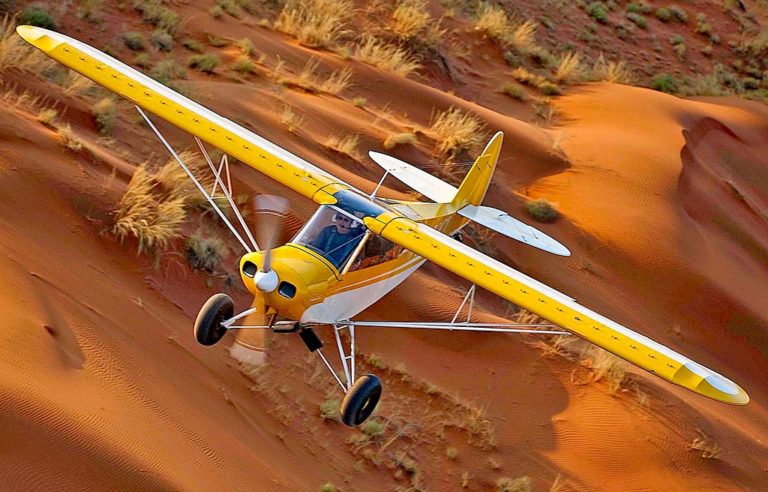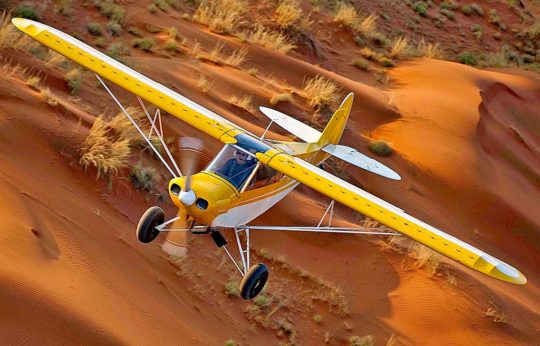 Higher speeds — Yes. While not 200 knots, it seems entirely possible LSA may be allowed to zoom past 120 knots, perhaps to 140 or more. As with all parts of the proposed rule, this is still being decided and any number of FAA entities, including the tough Legal Department, have to (hopefully) add their blessing.
Why Build Now? — One commenter asked, "Why produce something under the old standards if there are changes coming?" As mentioned above, some aircraft do not need to change; I can think of many that are ideal as they are now. However, an ambitious manufacturer will see new markets to explore with larger,  faster, more capable aircraft. Just because a 2024 LSA could weigh 3,000 pounds doesn't mean it must. However, if a builder does wish to pursue a new model, they need information sooner than later.
Why Buy Now? — Impending rule change can cause market paralysis, which would be a most regretful result. Please, potential buyers… remember that this rule will not become effective for around four years. If you wait for something later, you will miss out on lots of good flying over those years. You can always sell what you have now or may acquire during the next four years; used LSA sales are a growing phenomenon and offer more affordable prices.
If you cannot live without an in-flight adjustable prop or retractable gear or four seats or other promises, well, you're stuck. You must buy a much-more costly (probably older) certified aircraft. Others could spend the hours to build a kit or buy one some other person built. If you fly for fun, you have so many choices now it's hard to choose the ideal one for you. Need help deciding? Try PlaneFinder 2.0; it's fun and may help you select your perfect LSA.
Won't Current LSA Lose their Value? — Legacy Cessnas, Cirruses, or Pipers have faced this music for decades. Anything new — car, boat, RV, etc. — will lose some value after purchase. However, LSA will hold up much better than your current computer or TV, both of which will lose nearly all their value within weeks after you take it home.
You are urged to keep in mind that enjoying a present-day LSA is a thing of joy… now! If you wait, think about all the great flights you will miss. You have 150 models to choose between: see our SLSA List.
Flying GA Airplanes with a Sport Pilot certificate (without an aviation medical) — A commenter asked, "Will this new rule will allow planes like the Piper Cherokee to be considered as acceptable for LSA status and [can owners] change their certification [to LSA]?" Simply, we don't know yet. I am quite sure the effort to allow weight to rise and to add other features was not to bring in legacy GA designs to become LSA. FAA's usual pattern is that when an aircraft is certified or accepted as one type, it generally cannot be changed to another classification.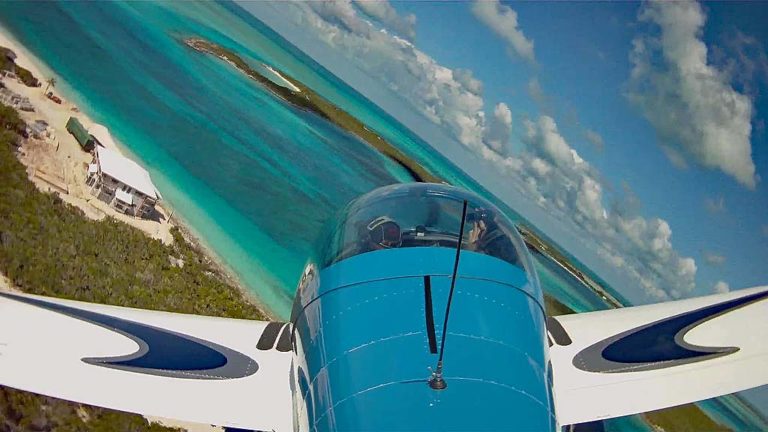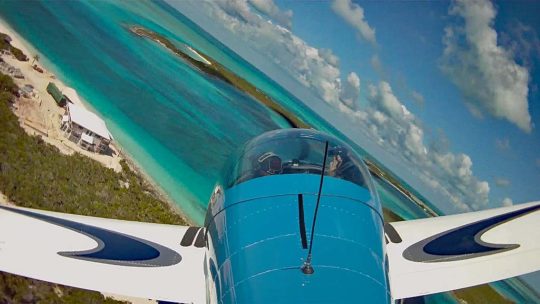 Perhaps more to the point, will FAA allow you to fly a 2,500-pound GA airplane with a Sport Pilot certificate …without getting a Class 1-2-3 medical? Alternatively, can a Sport Pilot fly a 3,000-pound new LSA? We don't know this either.
Our hope is that FAA will allow the Sport Pilot certificate to be used to fly heavier, more capable aircraft perhaps using the logbook endorsement method employed today. For example, a basic SP certificate does not allow flight into Class B airspace until the pilot has received additional training for this. However, after getting more instruction, a SP ticket holder can fly into Class B once securing only a logbook endorsement (no further testing is needed).
Multiple Engines on LSA — A commenter asked, "How about a multiengine LSA?" LAMA has posed this question to FAA and it may be possible. At least for electric propulsion, the idea of what's often called "distributed lift" — that is, multiple motors/props driven by a common energy source — is being considered by rule writers.
Bad FAA? — Although a number of commenters threw darts at FAA for not being more responsive or for taking too long with this regulation, LAMA advocates for industry have seen FAA be very open to new ideas for LSA and for letting industry handle more of the approval process. The agency has been remarkably receptive to every idea LAMA has presented and they specifically say they want to be "less restrictive, less prescriptive."
Yes, 2023 seems a long way off now, but two points are worthwhile: (1) to be all completed by the end of 2023, dictated by a congressional mandate attached to FAA budget funding, rule writers must complete their final drafts by the end of 2021 or so; (2) this is a sweeping, comprehensive rule with lots of detail. I have observed FAA personnel working diligently on this but it will take a couple years more to sort out hundreds of points… especially as this significantly changes how FAA does business (giving industry more leeway to devise methods and standards). I urge patience.
Changing Part 103 Ultralight Vehicles — (A fair number of comments spoke to Part 103 ultralights.) Nope, no changes coming. While some think this is imperative, many experts feel certain that to ask for changes will be to upset the least-regulated form of manned flight in the USA. Other countries have adopted similar hands-off rules (SSDR in England; 120-Kilogram Class in Germany, etc.). Many believe that asking for any change to Part 103 could potentially ruin the charm of these lightest-of-aircraft… 'er "vehicles." Perhaps later, but no change to Part 103 is sought at this time.
The good news about Part 103 is you have several good choices now (Kolb Firefly, Aerolite 103, Badlands F-series, and others plus a number of trikes or PPCs or PPGs). Those aircraft are selling well enough that the first two mentioned are backed up trying to satisfy demand.
More? — It's great that pilots are reacting to this news and that manufacturers are studying everything they can as they plan their next steps. Indeed, the next four years will be very exciting — both positively and confusingly. Change is coming. Our mission is to give you more info, to help you stay informed, and hopefully all will see ways the coming changes will be good for them.
Nonetheless, to repeat, LSA manufacturers are building some fine aircraft today, in a dizzying number of models and configurations. Pilots have never seen a better time to buy and fly something you love. So, get out and do so — but be smart and safe in your enjoyment.
---
Happy

New

Year

!
---
The lead photo seen on the home page was of a Progressive Aerodyne Searey LSX dubbed "Phaeton" and owned by Robert Richardson. It depicts the Maryland state flag in its graphics. A Searey is used by RS Aerotech's project to develop single lever control for an in-flight adjustable prop.