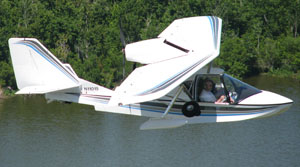 Progressive Aerodyne is one of the original suppliers of light, sporting aircraft, dating back 15 years, well before the emergence of this newest segment of aviation. That gives this Florida-based company experience not only in the production of light aircraft but with American consumers. Most other seaplanes in this sector are imported and while they may be fine flying machines, none can match the all-American nature of Progressive Aerodyne's SeaRey LSX and SeaRey Sport. The LSX is the ELSA kit version and the Sport is the new fully-built SLSA model.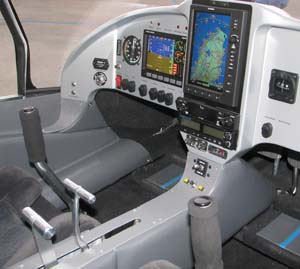 The company success in the market is notable, with almost 500 units flying, but numbers alone don't communicate the passion of this brand and its principle model. SeaRey pilots compose one of the tightest communities imaginable. Those who've built their own kit are unusually willing to help one another. And after completion, they enjoy flying together and socializing together in a way other brands can only hope to foster. Ask a SeaRey pilot yourself and you'll quickly get the message; it's almost a religion.
Being part of the SeaRey group is great (and rare) but the reasons for the passion of its many owners are the flying qualities and well-proven nature of this veteran design which has evolved steadily from its two-stroke engine days to the modern version powered by the four-stroke Rotax 912S. Whether you love flying to a neighboring lake to visit friends or you care to venture out a few states, SeaRey LSX will get you to your destination in style.