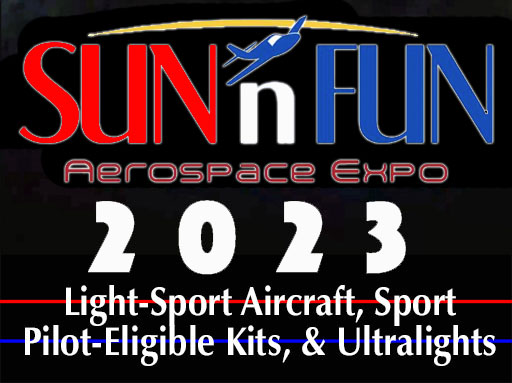 In a splendid professional presentation, Waco Aircraft unveiled their newest vintage-style aircraft. Well, that's close to factual. In truth, Junkers Aircraft is its own company, but as it shares common ownership, it's OK to group these two vintage designs together, partly as they are both 100% built-in-America designs.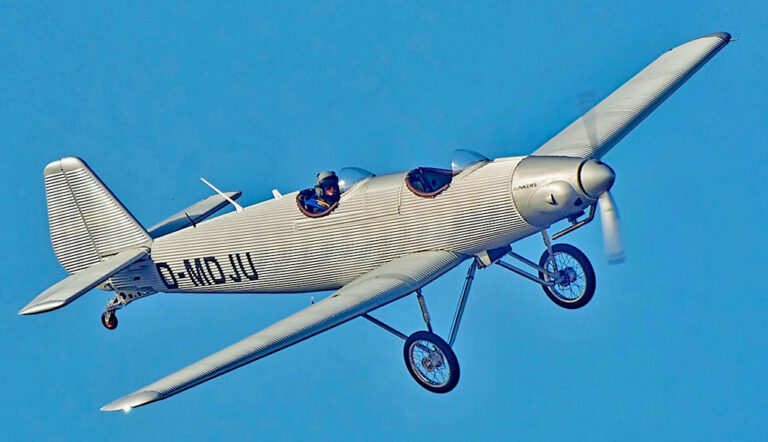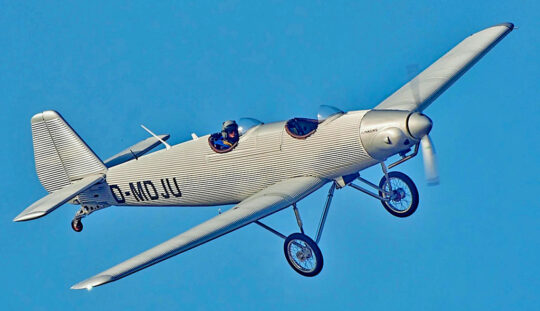 In Battle Creek, Michigan a European businessman, Dieter Morszeck, has invested more than $30 million to create a modern airplane factory capable of producing such complex yet handsome designs as the Waco biplane. For 2023, that facility has a new occupant, Junkers Aircraft. Both are owned by Dieter and this man is serious about aviation.
Mr. Morszeck made his money in the luggage business. His brand, Rimowa, is known widely for its corrugated exterior, leaving an earlier Junkers aircraft built similarly to be dubbed the "flying suitcase." This is a delicious bit of serendipity because now his former luggage business can be expressed in an airplane… one that draws people's attention wherever it shows up. I observed pilots keen to sit in A50 Junior simply to experience a bit of history.
All New for LSA
In late February, A50 Junior earned its Special LSA approval from FAA. Now that it has been introduced to the public, the company can take orders and begin delivering aircraft as soon as the factory is fully ready.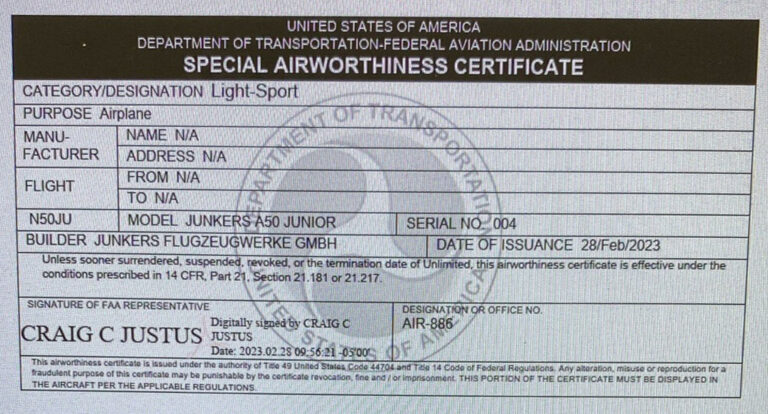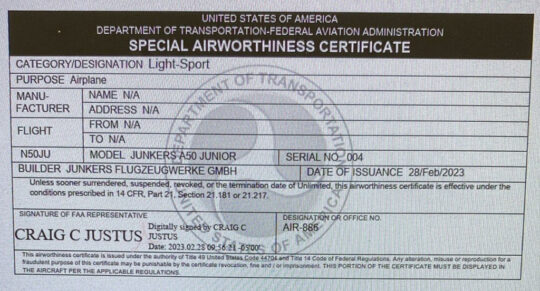 For additional information on A50 Junior, please see this earlier article. In this story from Sun 'n Fun 2023 I want to show those who cannot attend one machine they are missing. Please catch the video below for more.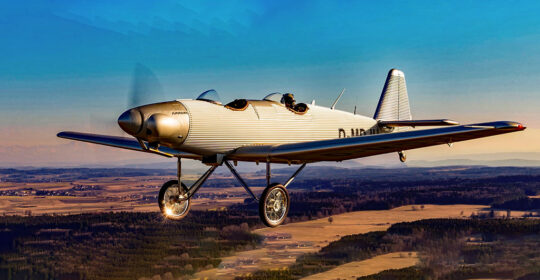 A Swiss team was engaged to create the first example of A50 Junior in the modern age. Now that the prototyping is done and Special LSA approval has been granted from FAA, A50 can enter the U.S. market and its first buyers are already stepping up.
As you might expect from an aircraft of this highly detailed construction, this is not the least costly SLSA on the market. However, for those filled with desire, the first 29 airplanes — a nod to the year of its first introduction in 1929 — will be sold for about $195,000. I predict they won't have too much trouble finding buyers, especially as many LSA are now approaching (or have exceeded) that price.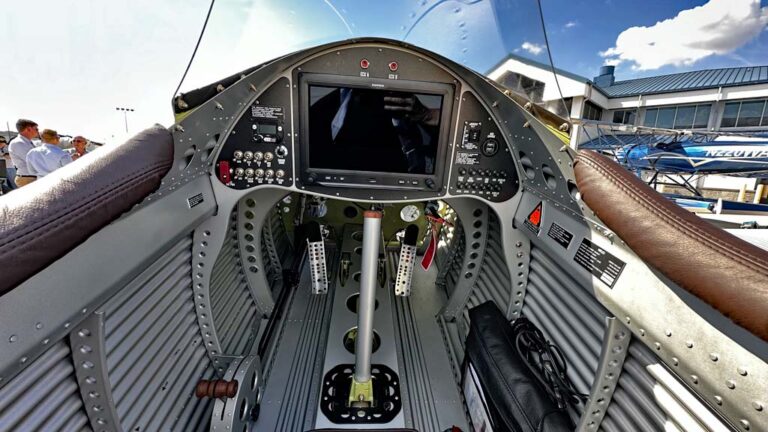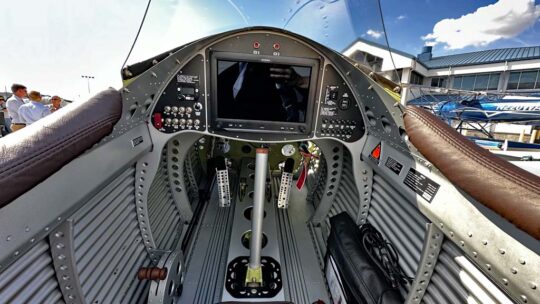 Junkers isn't done. An A52 model with side-by-side seating and retractable gear could enter the market as a Mosaic LSA or mLSA. Dieter and his team are already pondering that move and, again, their U.S. factory is set up and ready to produce.
Even the wheels were their own masterpiece. The French Beringer company that has found a warm reception in America supplied the entire wheel set as a custom design just for Junkers. As one detail I learned, the large wheel size requires more substantial brakes; a dual caliper system was supplied from Beringer.
A50 Junior uses the Rotax 912iS engine, which lifted a full load off the grass runway easily even in a full 90-degree crosswind (as you see in video below). The Rotax engine is mated to a two-blade MT propeller.
A Galaxy brand ballistic airframe parachute is supplied out of the Czech Republic.
Garmin supplies their G3X Touch in two forms. The aft seat has a large 10-inch display, while the smaller 7-inch display is used in the front seat. Junkers A50 Junior is flown solo from the aft seat.
Learn much more about Junkers via Waco Aircraft and ask about their dashing A50 Junior.