Fifteen years ago, in 2007, Guisset brothers Jean-Marie and Jean-Baptiste were dealers in France and Belgium for a company then known as Aveko. Driven by a passion for flying that started when they were only fourteen years old, the brothers were successful enough that at one point they could claim to have sold more than 85% of the aircraft produced by Aveko.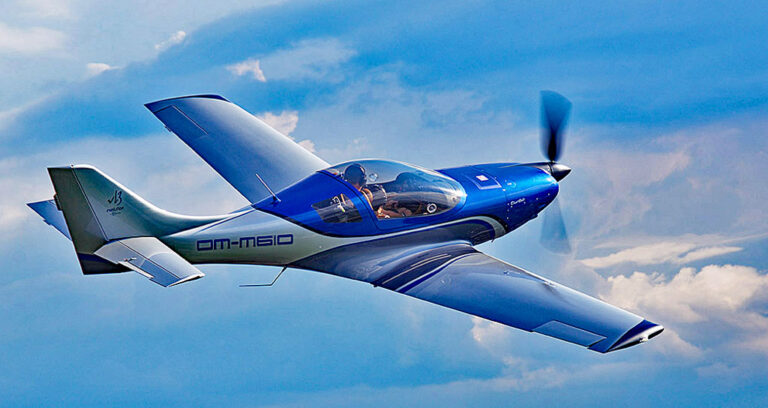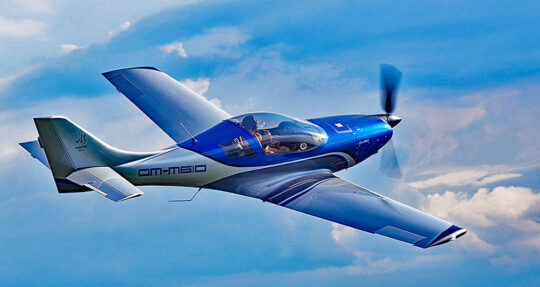 Aircraft seen in nearby images is the VL3, a plane formerly designed by Vanessa Air and produced by Aveko. Americans first came to know a variation of this model as the Gobosh G700S although that faded about the time JMB took over production. Some years went by with no U.S. presence for the European low-wing aircraft.
Five years later, in 2012, the Guisset brothers' acquired Aveko. Shortly after, they started to upgrade the aircraft, pushing the aircraft to fly faster (article). They also upgraded the interior; see current state-of-design in a nearby image.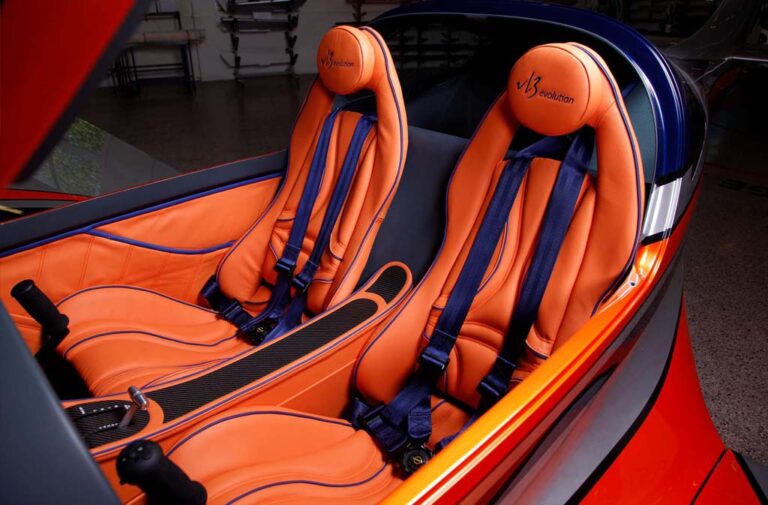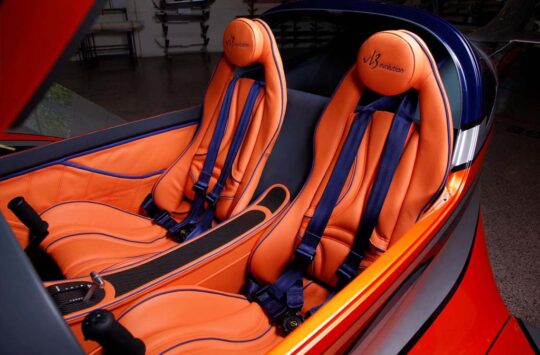 Add another three years taking us to 2015 and JMB began fully producing the fuselage and wings, work that had previously been subcontracted. Today, JMB Aircraft is in full production at their Chocen, Czech Republic facility.
Since JMB's brand arrived in America in 2016, the company has continued to refine their models, upgrading engines to the fuel-injected Rotax 912iS and the 141-horsepower Rotax 915iS. Most recently JMB has been experimenting with the TurboTech turbine engine (article on this development).
The brothers Guisset's evidence of their success at refining, manufacturing, and marketing is obvious as the company recently delivered its 500th aircraft.
Number 500 Delivered!
On November 29th, JMB announced, "Last week was a very special week at JMB Aircraft, as our Portuguese customer arrived at the factory in Czech Republic to officially receive his third VL3 Evolution aircraft. This aircraft is very special, not only for our guest, but also for the whole JMB team of 100 employees. What made it so special? This aircraft marks a production milestone for JMB Aircraft, carrying the serial number 500."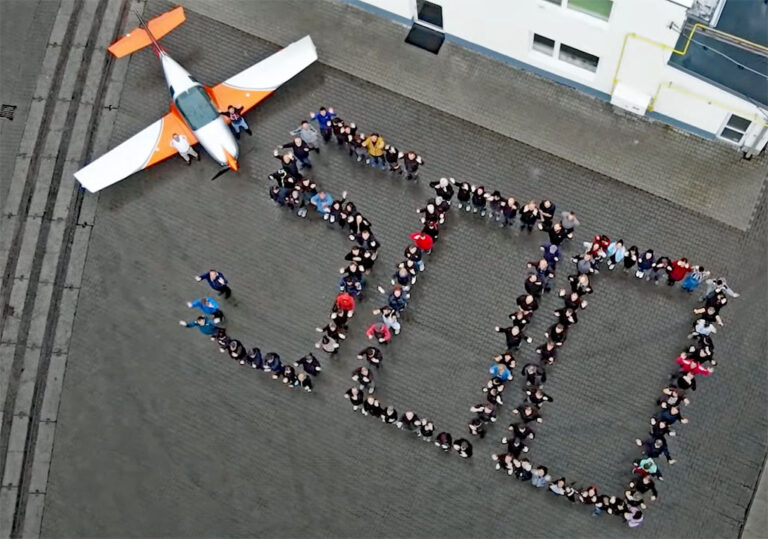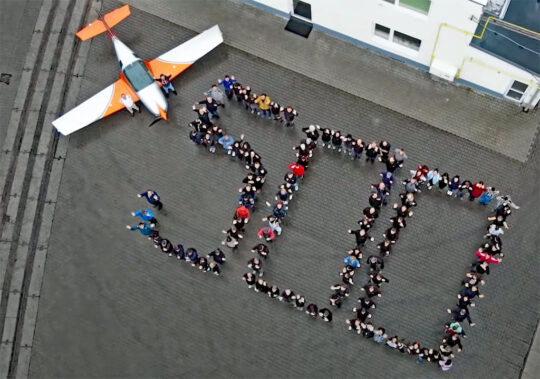 CEO Jean Marie Guisset gathered and addressed all JMB Aircraft employees (nearby image) and said, "This is another unique landmark for JMB. We are improving our product every single day, and the biggest thank you goes to all of you who are standing here, because you are the ones who make it happen."
"I am honored to be a guest at this special event," said the customer. "The VL3 is an amazing aircraft and the people here make a very special aviation product. You can mark down my words, I will be delighted to put my order through for aircraft serial number #1000!" That may only take a few more years.
The company reported it has been speeding up the production on an annual basis, and expects to deliver more than 70 aircraft in 2022, a fine performance any light aircraft producer could envy. In the meantime, JMB's substantial production facility is expanding production capacity to accommodate a new project, the four-seater, turbine-powered Evolution. In a happy coincidence, the larger aircraft shares its name with JMB's own two-seat VL3 Evolution).
VL3 Evolution,
Meet Your Big Brother
At Oshkosh 2022, a new partnership was announced. JMB joined forces with the Evolution Aircraft, creator of an impressive four-seat, turbine-powered kit-built aircraft from American entrepreneur Robert Wolstenholme of Redmond, Oregon. Under the new partnership, the bigger Evolution will be produced in and sold from the Czech Republic.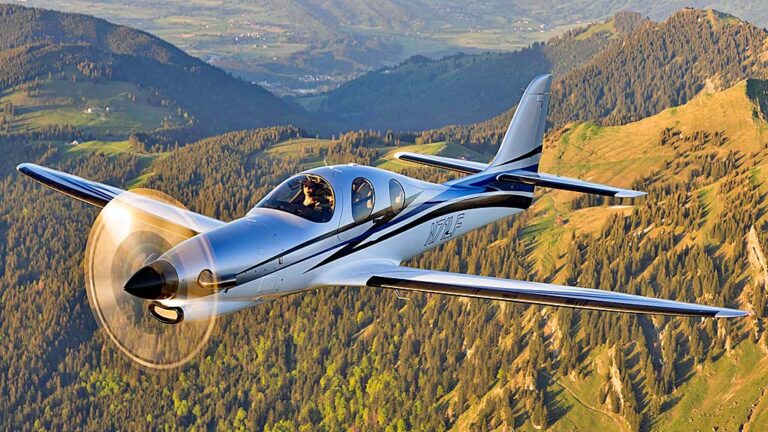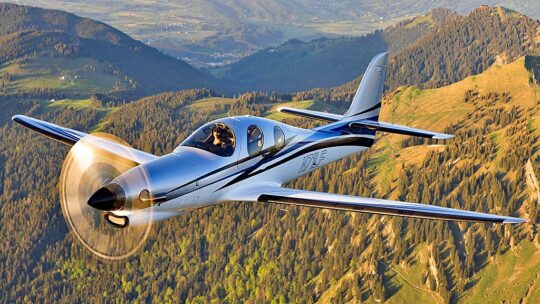 A well-evolved design, Evolution is a 250-knot-cruise aircraft that can climb 4,000 feet per minute powered by its Pratt & Whitney turbine powerplant. About 100 of these cabin-class speedsters are flying around the world.
"We have had discussions with Jean-Marie for over four years about the possibility of joining forces. This year I finally visited the production facility in Chocen, Czech and was quite impressed by what I saw," said Wolstenholme who leads Evolution Aircraft as its CEO.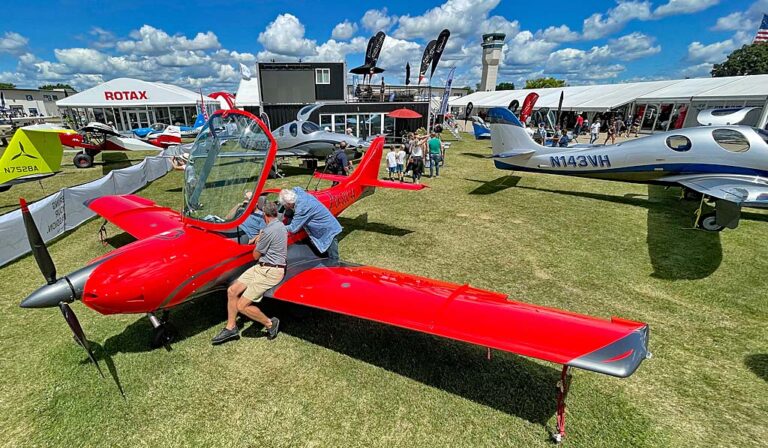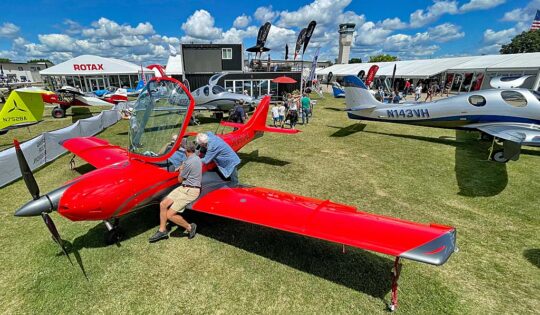 At this year's AirVenture Oshkosh, the two companies exhibited together (image), giving them a good venue to launch their fresh collaboration. Officially, JMB will take over the production of the Evolution at their facility in Czech Republic, as well as help with the sales and marketing. The part of Evolution Aircraft based in the United States will handle research & development and provide services and maintenance.
Jean-Marie said he has long thought about making a mini Pilatus PC-12. "When I first flew Bob's Evolution, I found exactly what I was looking for; I knew right away. It was just 'BINGO!'", he added.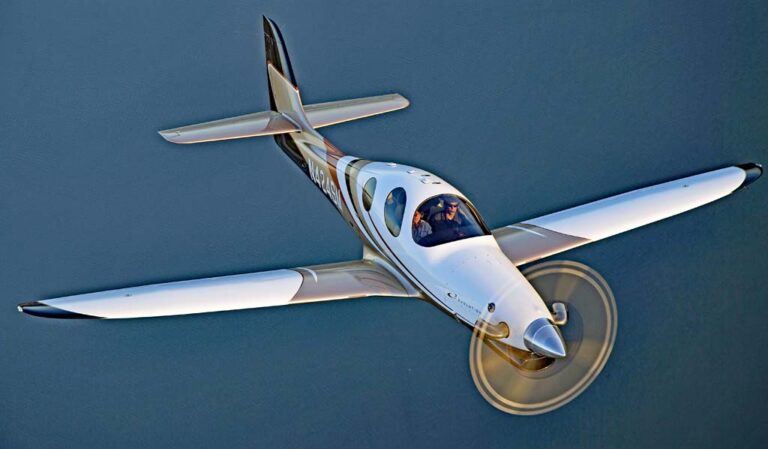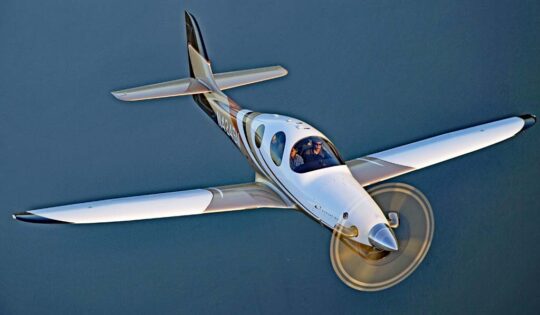 Both companies are passionate about their aircraft, each extreme speedsters in their class. It would appear a well-considered and sound collaboration.
As Mosaic will eventually demonstrate, I believe, we're about to see a major expansion at the lighter end of aviation. However, we are already seeing the maturing of the ultralight to LSA marketplace. Get ready for an exciting future. One company you'll want to keep an eye on is JMB Aircraft.
ARTICLE LINKS:


Video from my flight with Kyle Schluter posted July 2021: