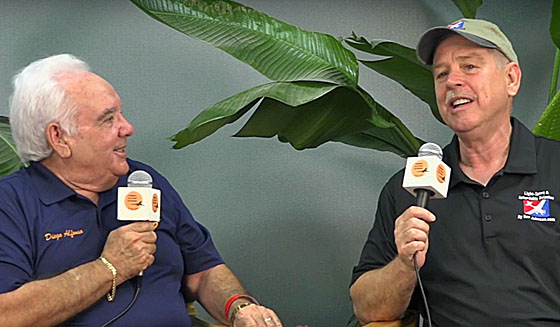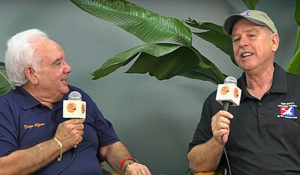 News from Sebring Expo 2017…
The thirteenth annual running of the Sebring Expo is history concluding on Saturday, January 28th. By most accounts it was a solid event. Show organizers were blessed with wonderful weather no doubt helping foot traffic to be substantial each morning and early afternoon. Several vendors told me they booked orders for aircraft and if anyone had negatives of substance they were not brought to my attention.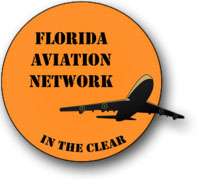 Kudos to principal organizer Bev Glarner (a full video interview with her will follow) and to airport director Mike Willingham for changing up the show in several successful ways.
On Friday of the event, I appeared as a guest on the Florida Aviation Network with host Diego Alfonso. We chatted about several matters that Light-Sport Aircraft or light kit-built aircraft enthusiasts and business owners may find of interest.
My goal in the interview was to hit a few topics generating high levels of attention at this time. These include: BasicMed, the new relaxation of third class medical and how that recent development may affect Light-Sport Aircraft.
We also talked about the revised show and its changes and how people seemed to receive them.
We discussed the advocacy work by LAMA, the Light Aircraft Manufacturers Association in conjunction with FAA to advance fully built gyroplane Special LSA, electric propulsion, and the exciting potential for aerial work or light commercial use for Light-Sport Aircraft.
Diego also asked about how I got into aviation. I hope you might find this 25-minute interview of interest, primarily for the sector-specific perspective.
Enjoy the video below and watch for more news and video about Sebring 2017.