When I first reported about — and did videos about — Just Aircraft's Part 103 entry back in 2017 and 2018, lots of readers got excited. Here was the company that astounded everyone with their thrilling SuperSTOL that can take and land on what seems little more than a postage stamp. With a background in Part 103 models from an earlier enterprise, Just seemed to be perfect to bring a new model to market …and let me remind you how active is the 103 industry.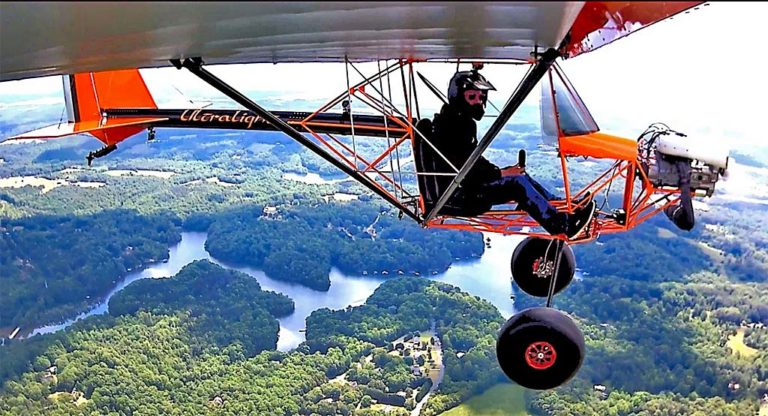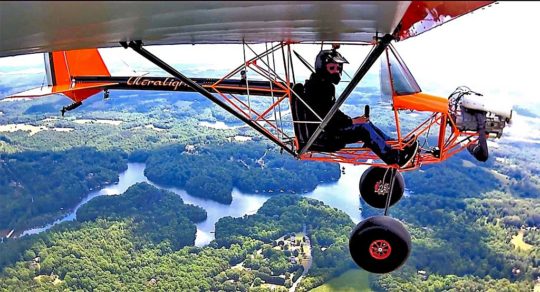 Those who watched our video (viewed more than 350,000 times), saw my article, or viewed it themselves at Sun 'n Fun 2018 knew the new Part 103 aircraft as the Just Solo. Now welcome new producer, Top Rudder. This change represents neither a sale nor divorce.
"Our 103 Solo is manufactured by Top Rudder Aircraft LLC, not Just Aircraft LLC," explained associate Amy Minnich. (If her name sound familiar, her parents — Steve and Debbie Minnich — run Evektor dealership, Dreams Come True, so she grew up helping run the aviation enterprise. Learn a little more about Amy and the Evektor business in this video.)
"Just Aircraft is a subcontractor for our new company," Amy continued. "Just Aircraft is a sister company to Top Rudder Aircraft LLC because Troy Woodland is part owner of both companies. Top Rudder Aircraft LLC is a family business with Troy's eldest son as the other partner in the business."
Ultralight Model
103 Solo
Welcome to the Top Rudder 103 Solo in its standard, Part 103-compliant form. Yes, it can meet FAA's Part 103 Vehicle regulation. Tory has been working on that since the proof-of-concept was first introduced more than three years ago. Now, it's nearly ready and the South Carolina company is accepting orders.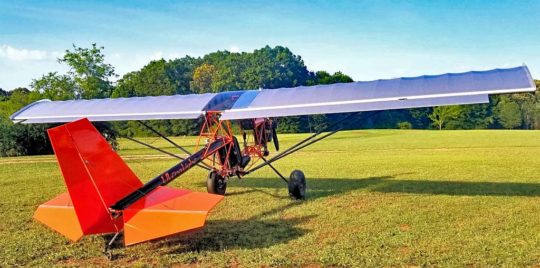 "For $7,500 you can confirm your kit reservations," stated Top Rudder. OK, the deposit is not unreasonable but what's the full price tag and when can you get one? Some readers note that it was promised a while back but other factors, such as building SuperSTOL aircraft kits as fast as they could, got in the way.
A 103 Solo without engine, propeller, or avionics lists for $15,500. Alright, that sounds affordable but let's add up the essentials. A 103 Solo airframe with engine, prop, and basic instruments sells for $22,000. However, to squeeze into Part 103's tight pants, you'll need a parachute, adding $3,000. Top Rudder uses the Magnum parachute supplied from DeLand, Florida. Look for a full line review of Magnum later this month or early in January 2021.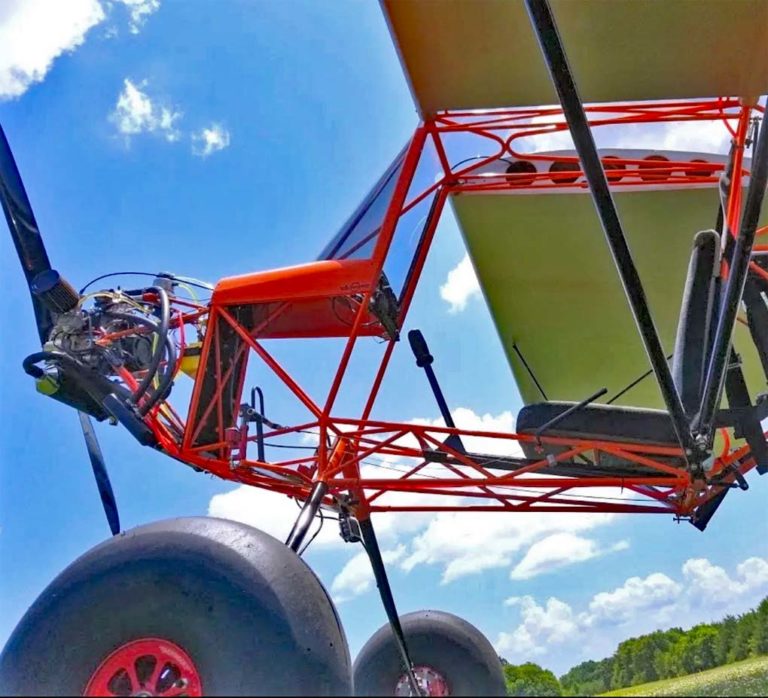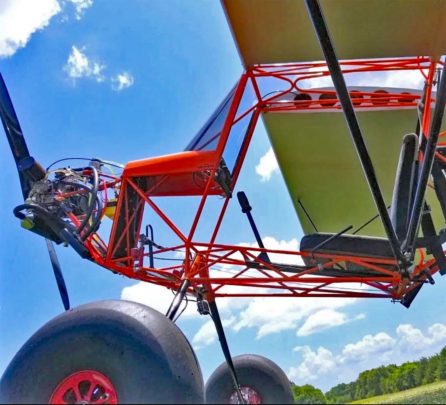 So, $25,000 for a fully equipped 103 Solo in kit form. "Yes, we plan to supply them as a ready-to-fly model," noted Troy; this is perfectly OK within the very spare Part 103 regulation. No price for the RTF version was given because it is still a bit early in the production process.
"It's go time," Amy enthused! "We're taking orders now. Our first kits will ship in first quarter of next year," that is, by March 2021, she said.
In this older video from Oshkosh 2017, Troy goes into more detail about 103 Solo. Also typical of Troy's projects, 103 Solo was announced with plenty of facts and figures, presented below.
Description — Single seat with standard stick and rudder controls; high wing designed for back country flying and weekend adventures; Polini Thor 250 Engine, basic avionics, prop, fuselage, wing and tail components; main wheels set, Matco hydraulic disc toe brakes and tail wheel.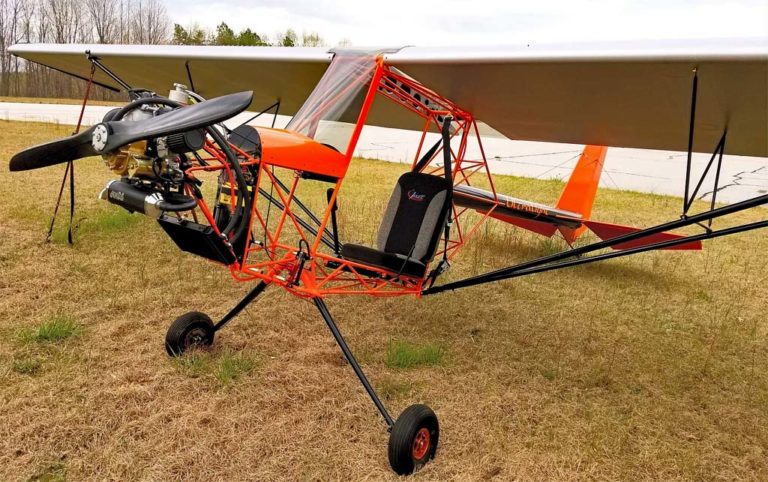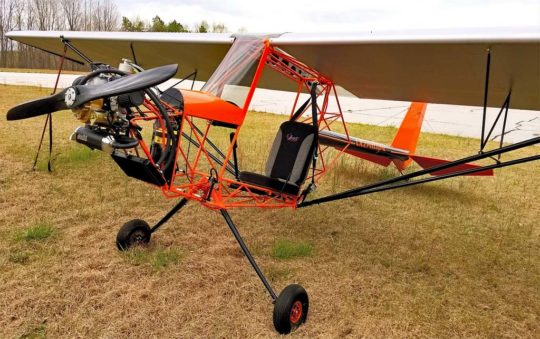 Specifications — 103 Solo
Empty Weight — 254 pounds
Gross Weight — 550 pounds
Length — 17.5 feet
Wing Span — 28.4 feet
Wing Area — 122 square feet
Design Load Limits at gross weight — +4/–2 G
Fuel Capacity — 5 gallons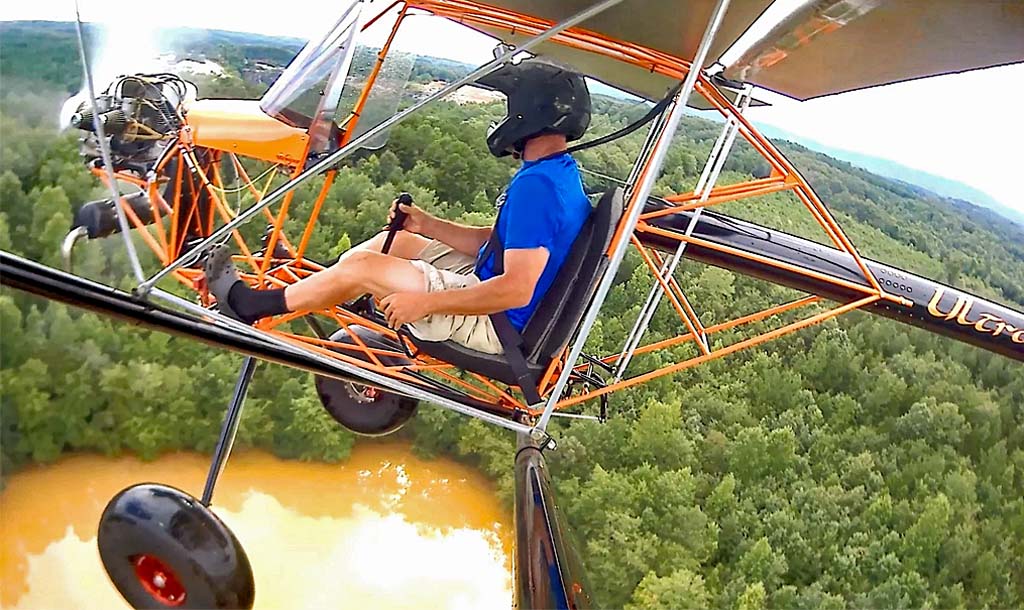 Performance
Rotation Speed — 28 miles per hour
Maximum Speed — 54 miles per hour at 37 horsepower (Polini)
Never Exceed Speed — 100 miles per hour
Cruise Speed — 50 miles per hour
Stall Speed — 24 miles per hour
Roll Rate — 45-degree bank to 45-degree bank in 2.5 seconds
Take off Distance — 350 feet
Landing Distance — 300 feet
Rate of Climb — 650 feet per minute
Endurance — 2 hours
Fuel Consumption — 2 gallons per hour
Range — 50-100 statute miles
Minimum Sink Rate — 580 feet per minute
Glide Ratio at 35 miles per hour — 4.6:1
Max Crosswind Component — 10 miles per hour
Max Wind Speed — 25 miles per hour
That's 103 Solo but as the late-night TV pitchmen love to say, "that's not all!"
Create a Ruckus
Kit Version (not Part 103)
For those itching for more power or more options including big-boy tires, Top Rudder is also offering Ruckus. "If you want options, if you don't wish to limit yourself to Part 103, this is a good choice," Top Rudder said, although one that requires a pilot certificate, N-numbers, and a higher slate of regulations.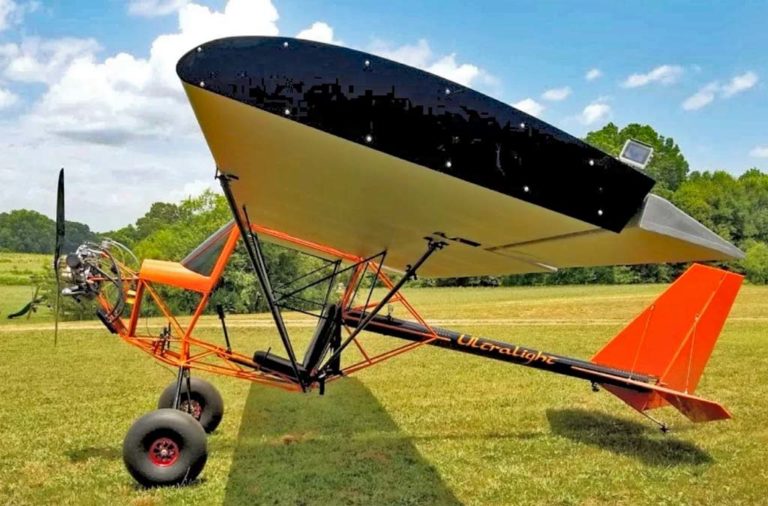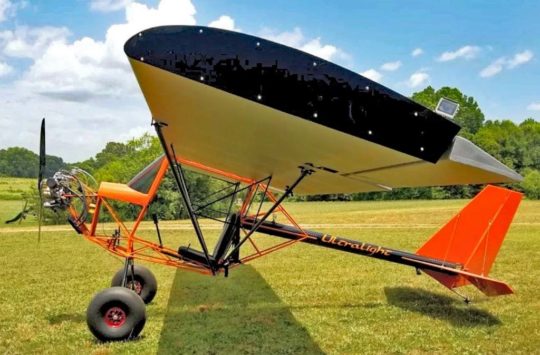 What does Ruckus add?​
Top Rudder lists the advantages to Ruckus: Improved takeoff and landing performance. If you add the Rotax 582 Troy mentions in the video linked above, this lightweight aircraft is going to feel like sitting atop a NASA rocket.
It can also be fitted with movable slats, not identical to SuperSTOL but designed by the same people. It will also have flaperons, deluxe Beringer brakes, and larger, bush-style tires.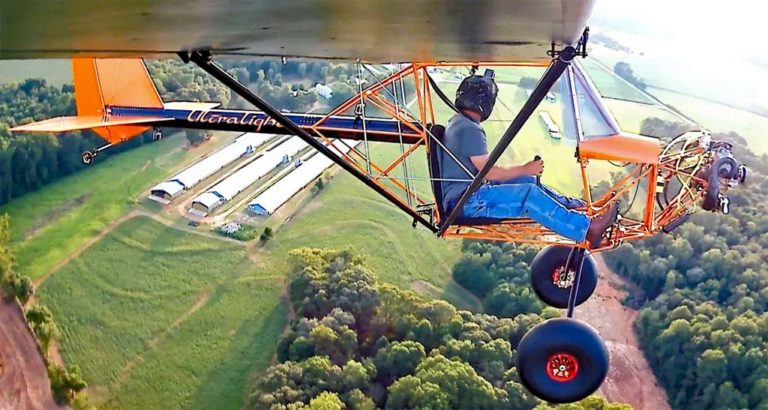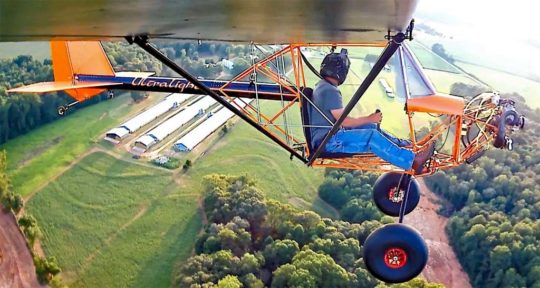 Place the same deposit of $7,500 for a kit without engine, prop, or avionics to see an airframe price of $19,000. Add engine, prop and avionics for a final total of $30,500 yet you can add more if you wish.
Ruckus options include: Beringer brakes; locking tail wheel; upgraded windscreen; Oratex aircraft fabric (no painting required); ballistic parachute; second fuel tank; Aero Classic bush-style tires or upgrade to 26-inch Airstreak bush wheels for $2,418.
That's still not all. "Options coming soon include a MTOW (Maximum Takeoff Weight) upgrade components and floats." I haven't seen Troy stop designing for years. I see no reason he'll stop now but your solo fun-flying machine is nearly ready. Contact Top Rudder for more info.