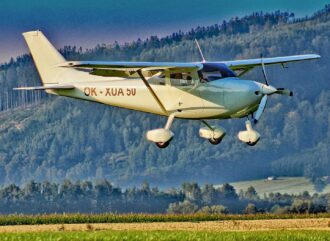 Orlican from the Czech Republic is new to American eyes but many U.S. pilots have admired the earlier L600 sold by importer Deon Lombard.
One of the appealing aspects of this design is that has such a familiar shape. Legions of pilots have flown in, perhaps been trained in Cessna aircraft like the Skyhawk 172 or Skylane 182. The latter has strong appeal for being a comfortable, well performing airplane. However, acquiring a new one requires a half-million dollars, far beyond the budget of many pilots. Not so with L600 Eagle.
Orlican's fresh model is an 80% version of Cessna's Skylane. Of course, L600 Eagle is a two seater but it offers exactly the cabin aircraft most pilots want (surveys show four seaters are very rarely flown with more than one or two occupants). L600 will also fly on about one-third the fuel used by the heavier aircraft and L600 Eagle's new purchase price is less than one-third of the cost of a new Skylane. In addition, L600 is made from modern composite materials and some models offer instrumentation to match a brand-new 182. Given that buyers have no need for an aviation medical of any kind (other than a state drivers license), L600 Eagle looks very compelling.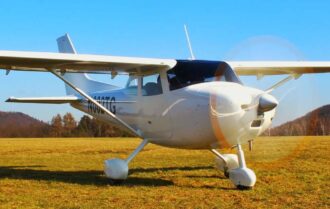 Orlican's Legend 600 model conforms to the U.S. Light-Sport Aircraft category ("600" refers to max payload of 600 kilograms or 1,320 pounds.) Powered by the fuel-efficient Rotax in several variations, the carbon fiber Legend 600 has a flight endurance of 7.0 hours yielding approximately a 700 nautical mile range.
Learn more about L600 Eagle in this article.
L600 can cruise at 120 knots, climbs at nearly 1,200 feet per minute, stalls below 30 knots, and offers a yoke for those many pilot used to such controls from their training days, all while carrying two large Americans in great comfort. L600 Eagle is a lot to like at a genuinely affordable price.