Fifty three years ago this month, Neil Armstrong made history when he declared first, "The Eagle has landed." His words described a momentous occasion: humans about to set foot on the moon.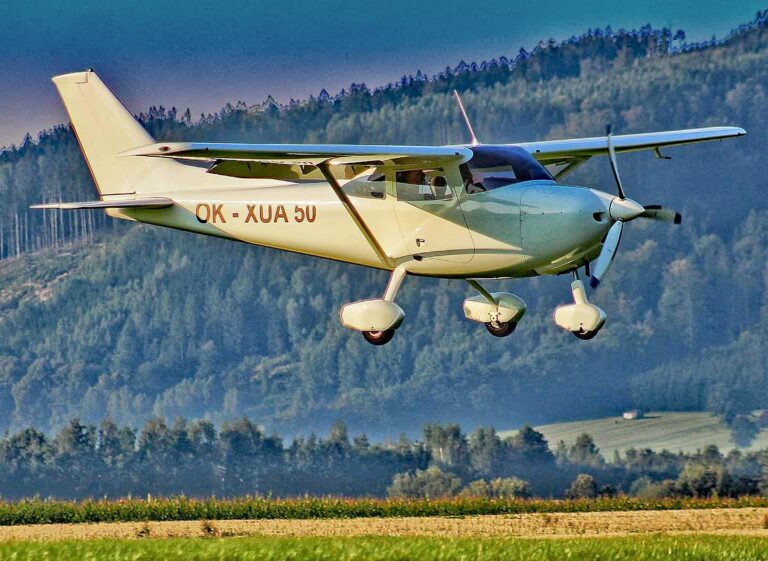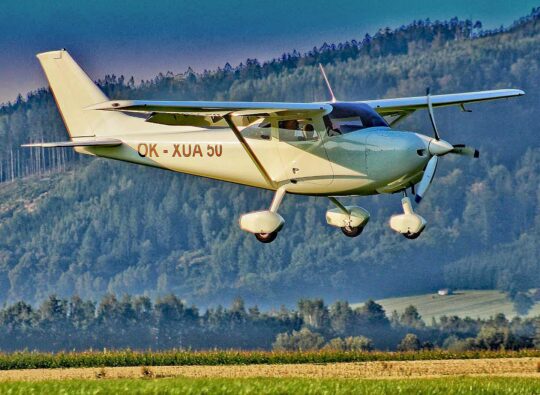 Orlican can't claim such high ground but through two years of Covid dislocations, the Czech Republic developer finished their second-generation LSA and the first one in the U.S. was delivered to its first customer, a flight school.
Longtime LSA importer and reseller, Deon Lombard has been waiting as supply lines snarled and shipments were delayed. However, the European manufacturer persevered and the new model has crossed the Atlantic. Orlican's Eagle has landed!
A New L600
In case Covid (understandably) fogged your brain, Orlican's Eagle is a follow-on design. Americans and others have seen a very similar look before. It started with L600, which Deon has been selling in the U.S. for several years. Why the name "Legend?"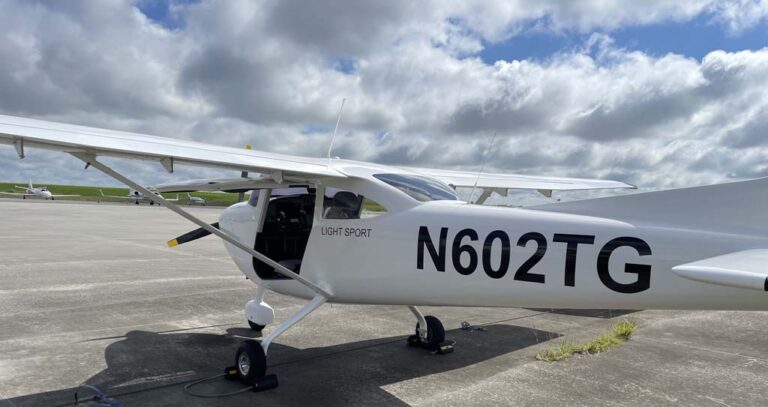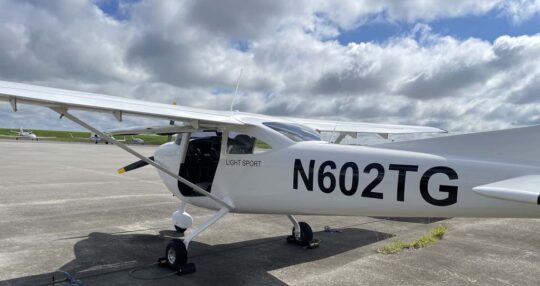 Look at the design. What popular model of aircraft does it resemble? If you guessed Cessna 182 Skylane, you are remarkably observant. Indeed, this model was created as an 80% scale imitation of Cessna's popular four seater, just with two seats and built of composite rather than metal.
Since I have flown both the Cessna 182 and the L600, I'll say it simply. Skylane 182 carries a lot more weight and it flies like it. Cruising is smooth but in maneuvers or during takeoff and landings, a C-182 feels like driving an oversized pickup truck. It has power but the handling is heavy, not agile.
L600 was completely different. Here's my earlier comments on the this design (including a video pilot report). One reason why L600 felt better to me: it's LSA-light at 1,320 pounds or 600 kilograms (hence the name L600). By contrast a Cessna 182 tops out at 3,100 pounds, well over twice as much.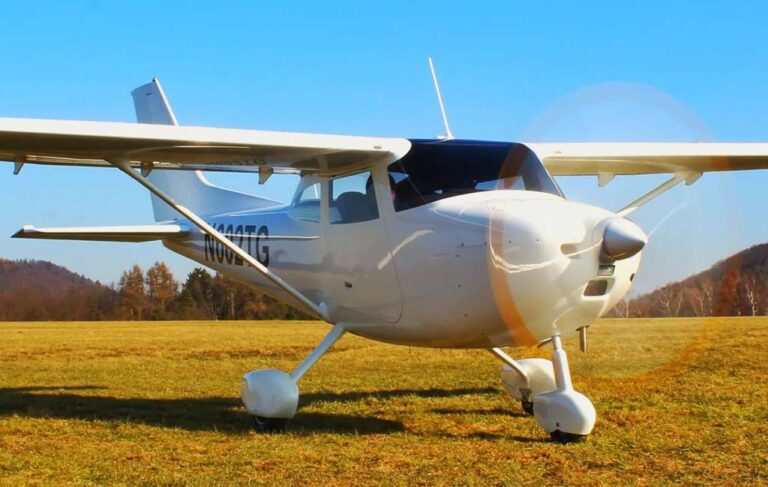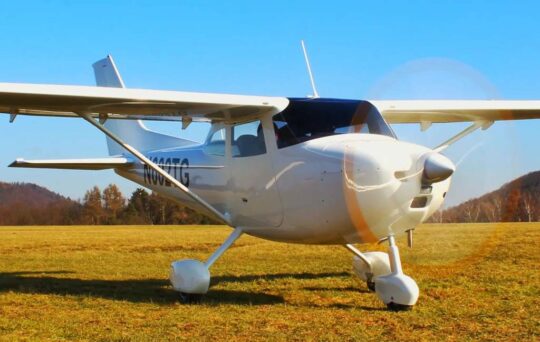 Then, pricing… A new Cessna 182 is base priced beyond $500,000. Deon will sell his L600 Eagle for $150,000* — less than one-third the cost of a Cessna 182.
Of course, the 182 carries almost double the useful load, 1,130 pounds to L600 Eagle's 594 pounds* (with standard equipment). A C-182 cruises faster, too, 156 knots to L600 Eagles's 120 knots*. Yet with 182 going for triple the price (comparing new to new), Eagle offers good value for your dollars.
Some readers will surely say they can buy a used 182 for the same money as a new M-8 Eagle and that's true. However, flying a C-182 will require a medical and a used Skylane priced approximately the same as a new L600 Eagle will be a 1970s model, close to 50 years old usually with out-dated analog instrumentation and a thirst for 100LL fuel. I see nothing wrong with those legacy airplanes but they will generate maintenance bills well beyond the Eagle and they'll cost up to three times as much per hour to operate.
Who Is Orlican?
You've probably never heard of this brand but if you lived in Eastern Europe, that would be quite different. The company has a long, rich history. Americans may not know that so here's the briefest history lesson.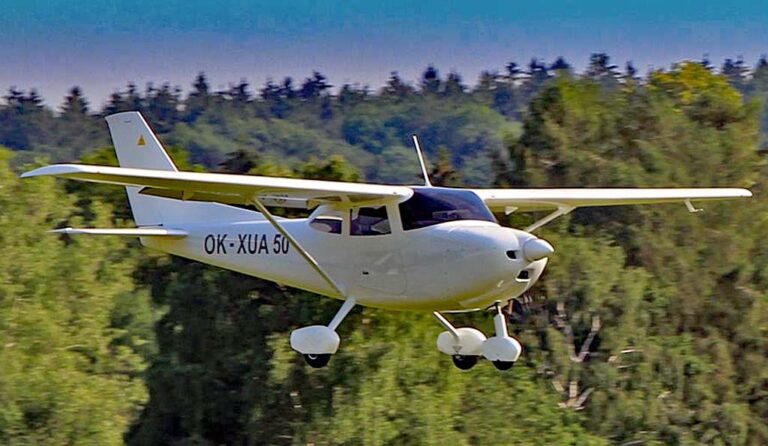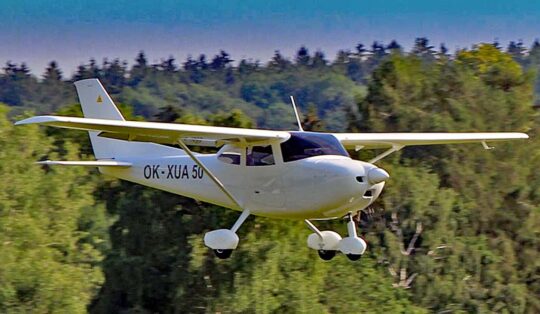 Nearly 100 years ago, the original Orlican company was founded by engineers Beneš and Mráz in 1935. The factory was later nationalized by the government but in the 1990s, a new company — Schempp-Hirth Ltd., a brand well-known and widely respected in Europe for its sleek sailplane gliders — took over the air division of Orlican. Manufacturing of composite Scheme-Hirth gliders is current today.
The Orlican brand was reestablished in the autumn of 2014, with the support of employees and customers of the original company. "It is still in our DNA to carry on this longstanding tradition, to continue what was established many years ago," said Orlican CEO Vaclav Bervid. The new boss expressed reverence for the original Mr. Mráz, who believed, "I searched for my own path that nobody ever walked upon…" The renewed Orlican company hopes to continue that philosophy.
L600 Eagle is Orlican's entry product into Light-Sport Aircraft. They benefitted when a key engineer departed to bring a similar design to Orlican. How is it different? Let's check the one presently in the USA.
Now in the USA
Deon Lombard's company will import the Orlican model to sell alongside his Whisper kit. "Eagle is essentially the same design as L600 but all the improvements we could incorporate," said Deon.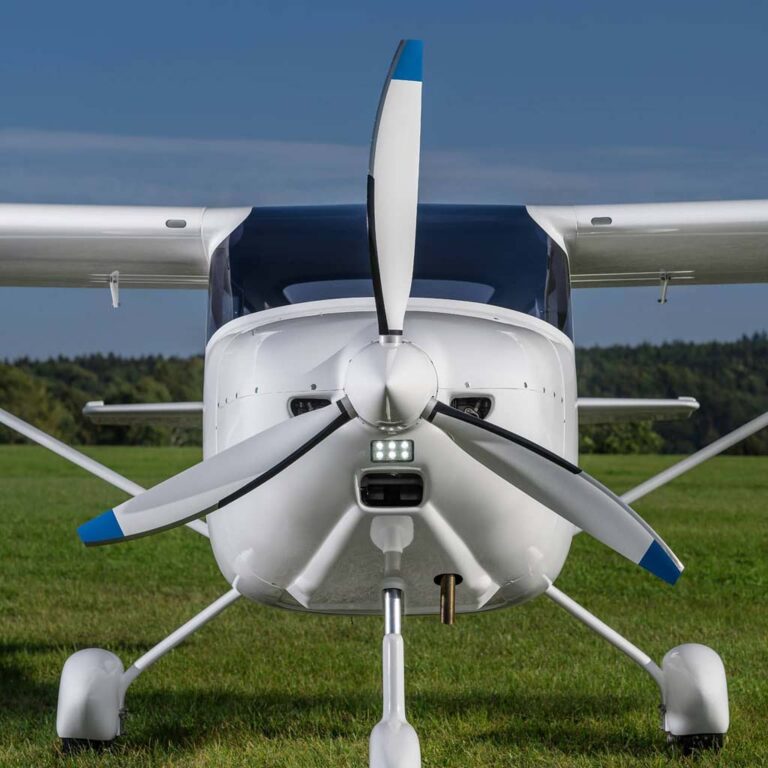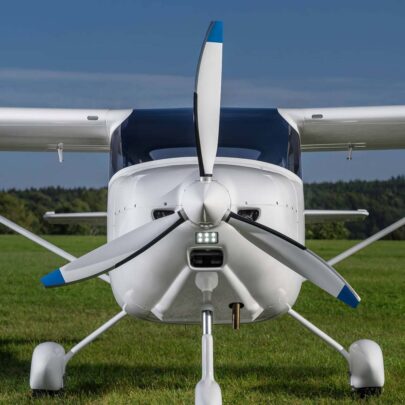 The first Orlican in America (seen in nearby photos with N-numbers) is already in use at Fly Corps Aviation flight school with nine instructors operating out of Savannah, Georgia. With 30 hours on this first example, school owner Chip Griewahn reported, "[L600 Eagle] is the easiest airplane my instructors have ever flown." Deon reported Griewahn has plans to add more Eagle aircraft.
As Orlican completed work on Eagle, Deon listed several changes made to the prior design:
Choice of doors opening forward or upward
More aileron area, increased effectiveness
Pushrods mainly replacing cable linkages
Throttle in panel now; Aeropilot was on the floor
Wing root fuel quantity sight tubes
Engine cooling has been improved from Aeropilot
Airframe is ready for post-Mosaic increases
One of the more unusual features is the rare lay-flat accommodation (nearby photos)
The first L600 Eagle arrived in January 2022 and two more will land in the USA before the end of the year. Meanwhile in the Czech Republic, Orlican is gearing up for higher production in 2023. This year they are refining their system and building about one a month. Contact Deon Lombard for further information.
Orlican Ltd.
L600 Eagle (American model)
GENERAL DESCRIPTION
Carbon fiber composite airframe with fixed landing gear
All terrain wheels and suspension
Single color (acrylic) paint in white or light color
Rotax 912 80 horsepower; Rotax 100-hp 912 and 115-hp Rotax 914 turbo are available
Pushbutton ignition system
Vernier throttle control
Slipper clutch
Tubular steel engine mount with 4 rubber engine mounts
Fireproof sleeves on the fuel lines,
Three-blade ground-adjustable Woodcomp Propulse propeller with carbon fiber blades
Carbon fiber white propeller spinner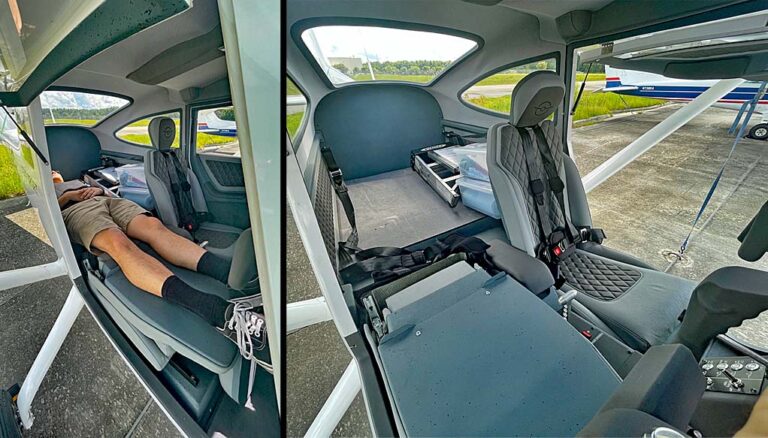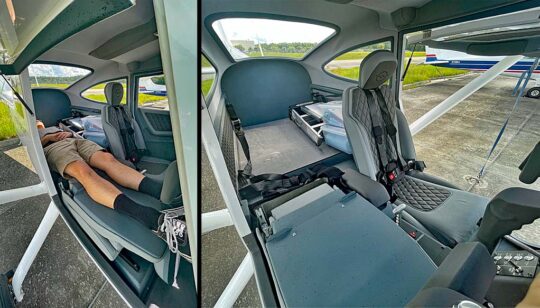 TECHNICAL SPECIFICATIONS
all figures supplied by the manufacturer
All info for LSA model
WEIGHTS
Empty Weight — 728 pounds (330 kg)
Maximum Take-off Weight — 1,320 pounds (600 kg)
Minimum Crew Weight — 132 pounds (60 kg)
Maximum Crew Weight — 397 pounds (180 kg)
Maximum Luggage Capacity — 66 pounds (30 kg)
PERFORMANCE
Takeoff Roll — 490 feet / 150 meters
Climb Rate  — 1,200 feet per minute (5–7 m/s)
Max Operating Altitude — 18,000 feet (5400 meters)
Stall Speed with Flaps — 29 knots (53 km/h)
Max Cruise Speed — 135 knots

*

(250 km/h)
Landing Roll — 490 feet (150 m)
DIMENSIONS
Length — 23 feet (7 m)
Height — 8.7 feet (2.65 m)
Wing Span — 29.8 feet (9 m)
Wing Area — 116 square feet (10.7 sq.m)
Horizontal Tail Width — 9 feet (2.8 m)
Horizontal Tail Area — 24 square feet (2.2 sq.m)
Vertical Tail Area — 12 square feet (1,116 sq.m)
Cabin Width — 45.8 inches (1.16 m)
* Figures presented in this article are current at the time of posting but subject to change. Dean Lombard indicated that the aircraft manufacturer is following Mosaic and the promise of expanded capabilities but noted the existing L600 Eagle aircraft has already been tested to higher weight limits and faster speeds.