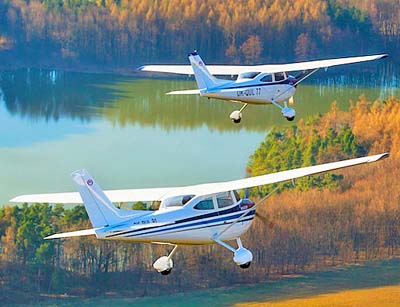 This website was born in 2004 after a few years of laboriously uploading a large number of written pilot reports that had appeared in aviation print magazines over the years before. It was tougher to do then than it is now.
The project started in late 1999, barely four years after the World Wide Web was built on the Internet. Tools were crude then and it proved to be a multi-year project to convert from print to web. Today, such a task is vastly easier and we hope you are enjoying the refreshed ByDanJohnson.com that was launched in spring 2017.
In this new millennium of intense change, print has slowly but steadily yielded to online (aviation magazines have actually faired reasonably well, but print in forms such as newspapers has badly eroded). We got lucky as we were early and we established a solid presence for this website that today reaches most of the owners of the 66,000+ LSA or LSA-like aircraft sold around the world, with the majority of those aircraft delivered since 2000.
In that time, one big, huge, enormous change was video.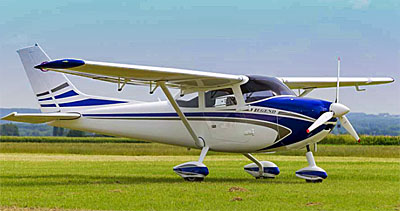 Think about this. In 1999, Google was hardly known; it formed in September 1998. Facebook started in February 2004 and YouTube went live a year later in February 2005. Apple's iPhone ushered in the era of smartphones in fall 2007.
Today, video is everywhere and I'm proud we've kept up with the times — even having our own video library. When ByDanJohnson.com launched in April 2004, YouTube didn't exist and neither did Light-Sport Aircraft. My, oh, my…!
Aeropilot L600
In the video below, you can join me as I take you around and inside the L600 from Aeropilot in the Czech Republic, represented here in America by Aeropilot USA. In the next few days, I'll give you a similar tour of the Evektor Harmony LSA and we'll talk with folks from Flight Design to hear how that well-known producer is doing as 2018 begins.
These video pilot reports have largely replaced text-and-photo pilot reports although reporting in that form will continue as shorter articles here on the home page. Video pilot reports can provide actual views of an aircraft performing some of the evaluations I talk about in the narrative portion. In this way, a print article simply cannot compete with video. So, "lights, camera, action" — let the fun begin!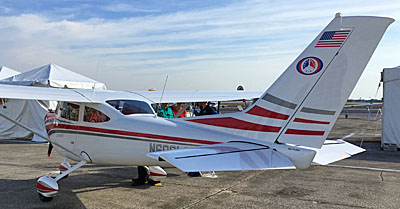 Also, please remember all the hyperlinks embedded in articles take you all over this website with its 1,500 or so pages packed to the edges with all kinds of info about Light-Sport Aircraft, light kit-built aircraft, and ultralight aircraft …our singular focus in aviation.
Aeropilot USA sells L600 starting below $100,000 at which price it makes a great value in a sleek yet familiar shape. You can check it out further if you attend Sebring 2018.