Given a successful Midwest LSA Expo, you could say the "LSA show season" is underway. This is proven by the upcoming DeLand show — the second annual event — followed by the 14th Sebring LSA Expo. Even before DeLand, for those in western U.S. states, is Copperstate (which is not a pure play LSA event but does have a good representation of them).
Why go to DeLand over November 2-3-4 of this year?
Several reasons come to mind. First, Showcase executive Jana Filip — who earned her stripes managing Sebring for several years — said exhibitor sign-up has been strong, meaning you can see many great light aircraft …more on that below. Second, weather in early November in Florida should be marvelous, even as the northern states head toward winter. Third, DeLand is one of those aviation-sports airports featuring one of the world's most active sky diving operations. It is also home to builders of light aircraft — U-Fly-It and their Aerolite 103 plus Aero Adventure and their Aventura seaplane kits. Either offers some of the most affordable prices in aviation.
Need more? How about forums, seminars, and plenty of avionics and other gear suppliers, airshow food, and special attractions. A key feature, as with Midwest LSA Expo is the quick availability for demo flights. In minutes you can be airborne. Here in Florida the natives say, "All y'all come on down!" That means you!
What Airplanes to See
I won't try to predict all you might get to see, but here are three aircraft of particular interest, each in its own way.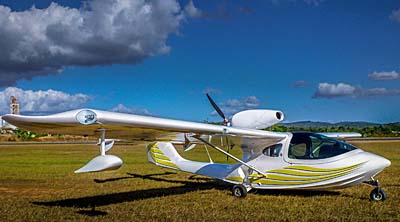 Seamax LSA Seaplane — We welcome back to the LSA space Brazil's Seamax M-22, now with folding wings. After emerging from under a takeover cloud Seamax is roaring back in business, complete with a new U.S. base of operations.
The company "will be displaying and delivering our aircraft Serial Number 149 at this year's DeLand Showcase." They added, "Our Brazilian team, including Seamax designer Miguel Rosário will be ready to answer your questions."
Launching their U.S. presence, "Seamax will be delivering the M-22 regularly, landing our first M-22 at DeLand [and] ready to accept orders as our production in Brazil is ramping up." Shortly after the new year starts, Seamax will start final assembly operations in Daytona Beach, Florida. "We will ship the Seamax, manufactured in Brazil, to be assembled in the USA." Factory-trained staff will add engine, prop, and avionics at their facilities at Daytona Beach, on the campus of Embry Riddle Aero U.
"Our new building, located in São João da Boa Vista's airport in São Paulo, is allowing us to ramp up production fast so we can satisfy our future customers soon," finished the company statement.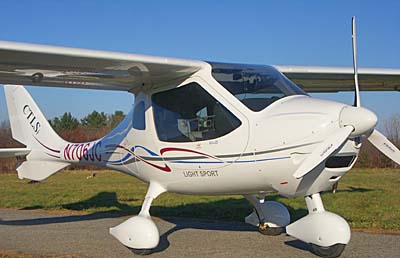 Flight Design USA — One of the most successful U.S. importers is a Connecticut-based company, run by one of the most respected names in Light-Sport aviation, Tom Peghiny. If you feel you haven't heard enough about them and him lately, that's because Flight Design, the German company has been through a top-to-bottom reorganization. Now, they're back and you can see them at DeLand!
We saw AeroJones representing the company at DeLand #1 (2016) and that Taiwan enterprise continues strongly as it enlarges CTLS production to serve customer sales in many countries, including China. I'll have more about AeroJones early in the new year.
Flight Design USA is the name that kept the CTLS and CT-series atop the market share chart for a dozen years, before bowing to CubCrafters in 2016 while undergoing the German court-ordered reoranization.
If you've been waiting to get the latest news about this important brand, come speak to Tom and new Flight Design director, Lars Jörges at DeLand.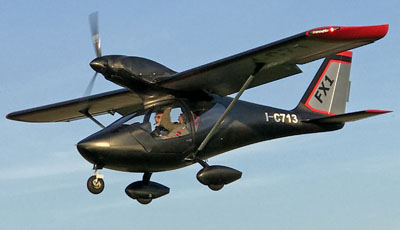 Aeropilot L600 and New FX1 — I've been telling you about L600, a scale-model representation of Cessna's popular Cessna 182 Skylane …only at a fraction (something like one-eighth!) of the cost. You can see L600 at DeLand but you can also hear what U.S. importer Deon Lombard has to say about a new entry headed America's way.
Deon recently visited Italy with another pilot to examine and fly the FX1 and reportedly came away excited and impressed. I've written about this handsome Italian aircraft, a follow-on to their 1990s era JetFox97. I recently spoke with Designer Alfredo Di Cesare by phone and I am more than a bit intrigued to see and fly this latest iteration of a proven design.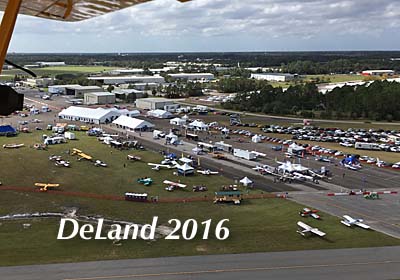 Aeropilot USA will not yet have an FX1 on display in DeLand. Alfredo said he is finalizing work to comply to the ASTM standards that allow FAA acceptance. He's already earned German "ultralight" approval, a good preparation for showing compliance with ASTM.
Last year, DeLand had a full roster of airplanes both new and familiar. The event, organized by Jana aided by (husband) Gary Filip with oversight from airport manager John Eiff, put on a superb first-year event. I expect DeLand #2 to be even better.
I'll be present every day shooting new YouTube videos with Videoman Dave and capturing article material. I hope to see you in Florida …soon!