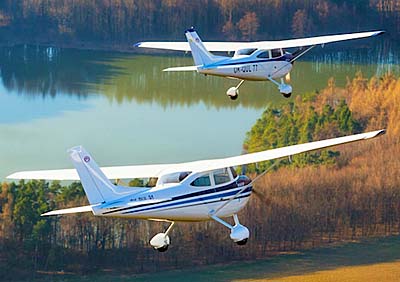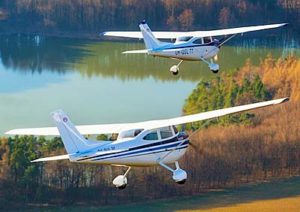 Doesn't the newest SLSA resemble an aircraft you know? Can you place it? Welcome Aeropilot Legend 600 imported by U.S. representative Aeropilot USA, which received a Special LSA Airworthiness Certificate from FAA on September 21st, 2016. After a bit of delay, we've now added Legend 600 to our 143-aircraft-long SLSA List.
Deon Lombard is the American rep. He comes from an aviation family following Anton Lombard, a World War II pilot who founded Safair Freighters in South Africa. They report this was the nation's first air cargo service and is now the largest air cargo company in the country. An aviation engineer by training, Deon created a flight school in South Africa and now runs Fly Light Sport California in Fullerton.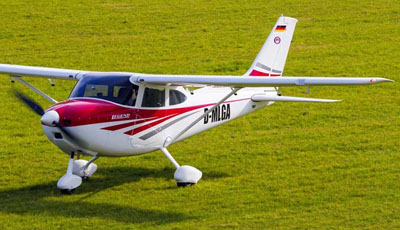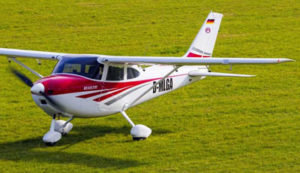 First introduced in Europe at the 2011 Aero Friedrichshafen show, the Czech-based manufacturer said, "Legend was designed as an 80%-scale version of the very successful Cessna 182, with two passenger seating for [European] Ultralight or LSA." They added, "But [Legend 600] actually has more passenger room than the Cessna." Aeropilot's European model is called Legend 540.
Aeropilot Ltd., began to plan production of the 600 kilogram (1.320 pound) Legend 600 in late 2014, building the first in 2015 for an Australian customer. For several years, the southern hemisphere nation has accepted the ASTM standards, allowing compliant Light-Sport Aircraft to be sold down-under. In May 2016 that first Aussie Legend 600 completed a 2,800-nautical-mile round trip circumnavigating all of southern Australia.
According to the Czech producer, "LSA Legend 600 is intended for elementary pilot training … and for traveling." Low operating costs allow lower cost pilot certificates, said Aeropilot. "Great performance and extra utilizable load allow comfortable and fast traveling. LSA Legend 600 is full-composite [high] wing monoplane made of sandwich materials." Desginer Jaromír Smékal used modern composite techniques to achieve a lower empty weight that increases useful load."
Legend 600's fuselage is constructed using sandwich technology with a carbon composite material. Legend's wing is constructed similarly.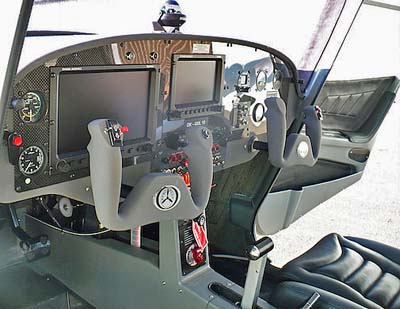 We are "introducing the Aeropilot Legend 600 starting at $85,000*," said Aeropilot USA, "with the Starter Package [equipped with] the minimum required for daytime, VFR flight. "Great for the pilot who doesn't plan to enter controlled airspace." Legend retails for approximately $100,000 with the Trainer Package. Prices always change as does the equipment list, so email the California company for current pricing.
As the new pink airworthiness card proves, Aeropilot's Legend 600 complies with LSA standards. The aircraft is powered by a Rotax 912ULS swinging a three-blade Woodcomp prop. With 29 gallons of fuel on board, the carbon fiber Legend 600 boasts a flight endurance of seven hours equating to "approximately 700 nautical mile range."
Aeropilot Legend 600 specs: Empty weight 728 pounds (depending on options); Gross weight 1,320 pounds; Stall with flaps 30 knots (35 mph); Cruise speed at 75% power 113 knots (130 mph); Range 700 nautical miles (807 statute); Climb rate at sea level 1,375 feet per minute; Luggage capacity 66 pounds. All specifications are according to U.S. representative Aeropilot USA.
Welcome to Deon and the Legend 600 that now (somewhat belatedly) appears on our SLSA List. Hopefully we'll see the Cessna 182 lookalike at one of the major shows where we might capture video of the new model.
Happy New Year to all readers of ByDanJohnson.com!
* This price is for the 80-horsepower Rotax 912.