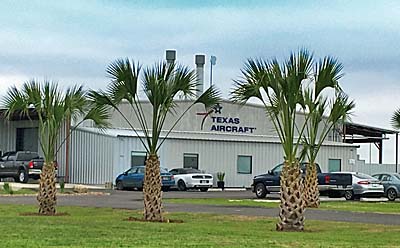 In late February, Texas Aircraft invited me to an unveiling ceremony. As it's always wonderful to witness the arrival of a new aircraft and sense the excitement and enthusiasm of its developers, I jumped at the opportunity.
Now that they've taken off the wraps, I am pleased to offer readers a first close look at the Colt 100.
Known as Texas Aircraft Manufacturing, the company hosted an event to inaugurate its new development and production facility at South Texas Regional Airport in Hondo, Texas.
Our hosts were Texas Aircraft Manufacturing CEO Matheus Grande and company partners Caio Jordão, Diego Jordão, Carlos Barros and Samantha Almeida.
In his opening remarks Grande said, "Thank you very much for being a part of this special, historic moment. It is our honor to have all of you with us. Today, we are here to celebrate the first important step of this company and we are so very proud to present our new facility to you."
"Soon we will be launching our new Light-Sport Aircraft into the world market, and we invite all of you to join us at EAA Oshkosh AirVenture in July 2019 for that official introduction," Grande said.
Company partner Carlos Barros cut a ceremonial red ribbon officially inaugurating the new building. "The best words I can say are gratitude and thankfulness for the warm reception we have received from everyone here in Hondo," he said.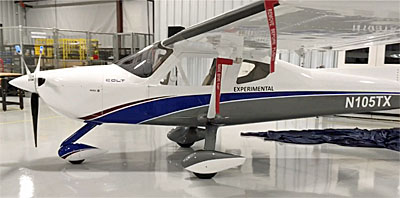 "We cannot thank the people of Hondo enough for the loving welcome we have received since coming here," Barros said. "The leadership and people of Hondo have made this possible. We are proudly genuine sons and daughters of Hondo. We are confident that we will make Hondo deeply proud of us."
"We are a company with a clear vision and very consistent energy. Our mission is to always keep our values and our solid principles of honesty, integrity, service, love and respect," Grande stated. "May God give us the reason and humanity to guide us according to His will, so we can really make a difference in this world."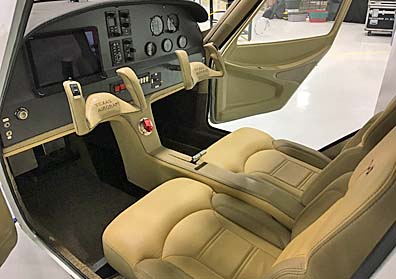 In addition to Hondo city officials including the mayor, Lyndsey Dennis represented Texas Governor Gregg Abbott's Office of Economic Development and presented a certificate signed by the Governor congratulating the Texas Aircraft Manufacturing team with their accomplishment.​
Founding Texas Aircraft Manufacturing in 2017 Grande, Barros, aircraft designer Caio Jordão and their team blended new equipment with modern technologies and materials to produce this new-generation light aircraft, hoping to encourage pilots to achieve their dream of aircraft ownership.
Their new Colt 100 Light-Sport Aircraft will be fully fabricated and assembled at the Hondo airport where many former U.S. military aircraft technicians are available. The Hondo airport was a military field for many years and offers an experienced talent pool plus qualified suppliers in the area.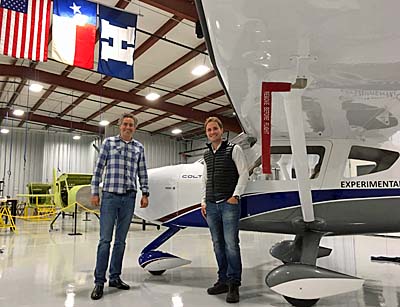 Powered by a Rotax 912 swinging a Sterno composite prop, Colt is an all-metal, tricycle gear design based on a previous-generation aircraft that Caio Jordão created at Indústria Paulista de Aeronáutica. While Colt is a fresh take on the configuration, the design brings a successful history to the LSA sector.
Because Colt 100 is just entering its flight test regimen and is completing the ASTM compliance testing and documentation, Texas Aircraft did not release any data about the aircraft. In the meantime our video walk-around will show you more.
Here's an exclusive first-ever look at the Texas Aircraft Colt 100: