This website stresses affordable aviation and that sometimes generates questions or complaints about the cost of modern Light-Sport Aircraft. All but a few pilots have to watch a budget and figure how they can acquire an aircraft of interest.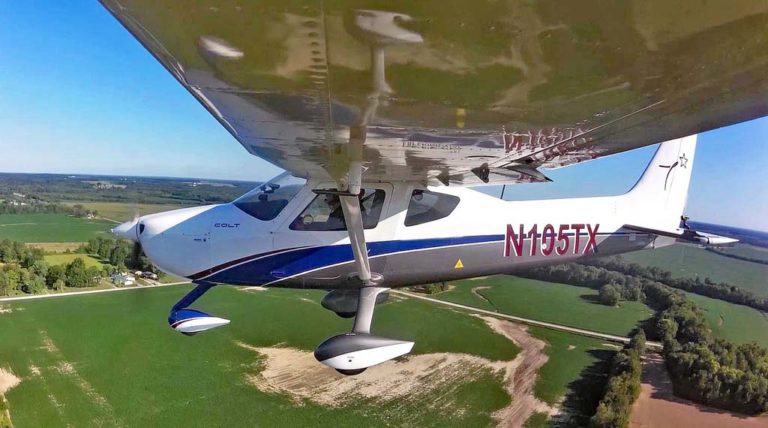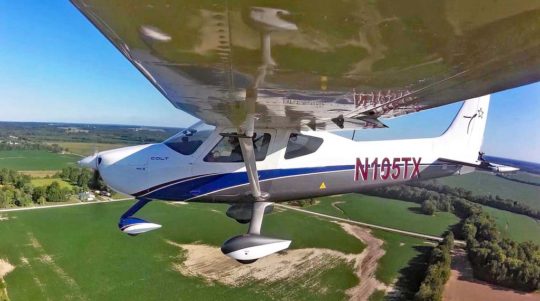 I can think of three worthy methods to fly what you want: 1️⃣ Buy a used LSA, either Special or Experimental — many great choices are available and a growing number of professional sellers can help you connect to an especially good used model and then provide back-up after the sale. 2️⃣ Shared purchase or expenses — where you help an aircraft-owning friend with his cost of ownership in return for access (this is what I do). 3️⃣ Kit-built Sport Pilot certificate-eligible aircraft — especially if you are handy and have space, but even if you are inexperienced or don't want to invest the time, many kits demand less hours and lots of them have Quick-Build options that sharply reduce the hours you must expend.
On the other hand, "new is nice" is a common expression for a reason. That new airplane smell and knowing you are the first owner is as satisfying as being able to customize the aircraft to your liking.
Financing — The American Way
While cars are much less expensive thanks to their high volume production, the average price of a new car is about $38,000 these days. A superbly-equipped Colt goes for $167,000.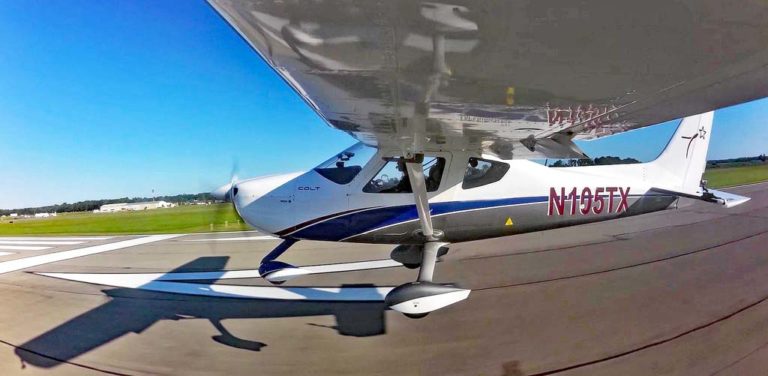 To make their aircraft affordable to more pilots, Texas Aircraft Manufacturing said it has arranged "a new financing program for its Colt-S and Colt-SL Special LSA." Fly-Away Financing is the result of a partnership between Texas Aircraft and Hondo, Texas-based Community National Bank. According to the company, "Prospective aircraft buyers can now access an online form to calculate their down payment, loan terms and total monthly payments." Contact Texas Aircraft for details.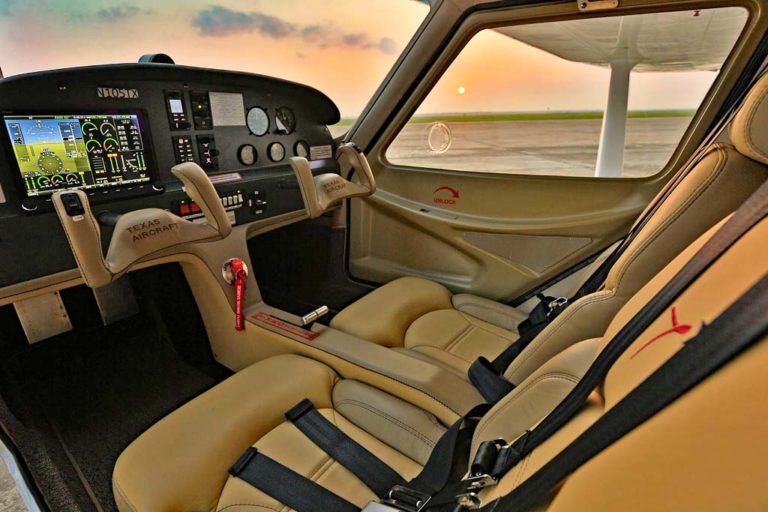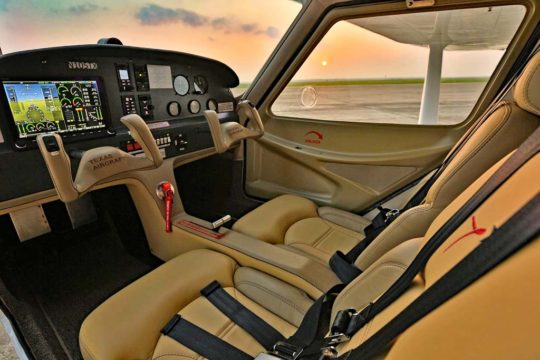 "Imagine owning a brand-new, fully-equipped Colt-SL for about the same cost as a much older, less advanced, pre-owned aircraft," says Texas Aircraft CEO Matheus Grande. "Our Fly-Away Financing offer doesn't just make it affordable; Community National Bank has streamlined the loan approval process to make it as easy as possible."
I have written about Colt and you can see the article or a video (below) to learn more. Since it arrived on the scene in 2017 Texas Aircraft has been based at South Texas Regional Airport (HDO) in Hondo, Texas. With its 100-horsepower Rotax 912 ULS engine, Dynon SkyView HDX EFIS instrument combined with Dynon autopilot, whole-airframe emergency parachute, and deluxe leather interior, Colt is priced at $167,000.
Before you say you can buy a house for that sum (you cannot in most places), remember all aircraft — not just Light-Sport and not only Texas Aircraft's offering — are basically hand-built airplanes carefully produced in low volumes. These are not robotically-built automobiles rolling off the line by the hundreds of thousands per year. Ford builds more F-150 pickup trucks every year than all the airplanes that exist in the entire world by far (about 900,000 units in 2019 alone — and for an average price approaching half of the Texas Colt's list price).
In addition, while government agencies monitor what auto companies do, they don't perform detailed audits and demand regular maintenance on anything remotely like what airplane manufacturers must endure. Given that sizable difference, it stands to reason airplane costs will be much higher.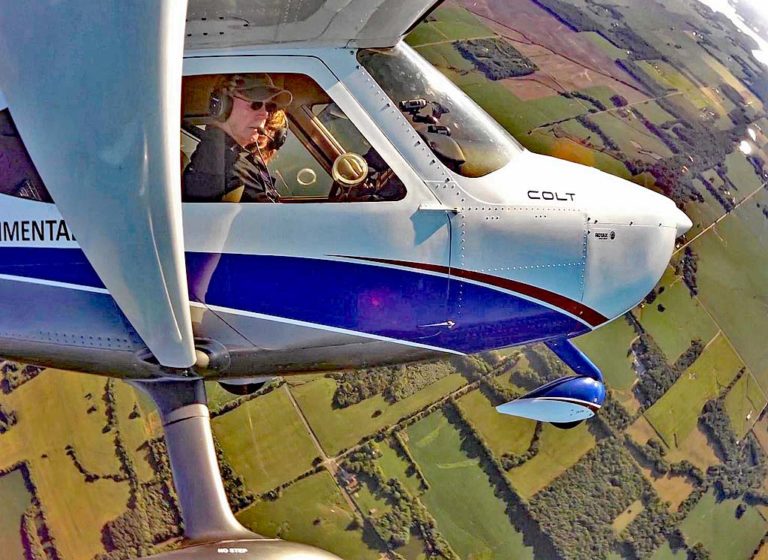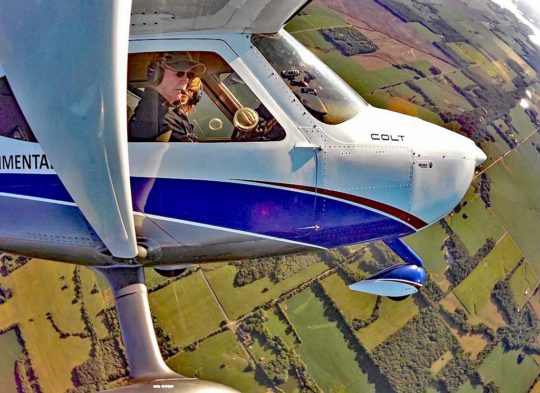 "With the variety of special Fly-Away Financing rates we can offer," said Texas Aircraft, "pilots can own a brand-new Colt-SL equipped with touchscreen avionics, digital autopilot, airframe parachute, leather upholstery, and custom paint for under $1,200 per month." (See detail and specifications below.)
The first Colt delivery went to Florida and is shown in Florida Gators team colors.
Let's crush some numbers. An average-priced new car will run $500-600 a month, depending on credit worthiness and other factors. That will be for a six or seven year loan. Colt will cost about twice as much per month and for about twice as long, but the retail price is more than four times higher, so it's not unreasonable to say the two data sets compare well.
Most people who finance are primarily concerned about the monthly payment and how they can manage that figure along with the other living expenses. Yet another factor looms large in this consideration.
Light-Sport Aircraft, now on the market for more than 15 years, have proven to have reasonably good resale value. It is pointless to state percentage here as this would vary for each airplane and situation but a new LSA like Colt is very likely to have 50% of its value or more when it is fully paid off. You cannot say that about your car and this valuation difference is significant.
The bottom line: Financing a Colt or other LSA can be very approachable and may fit your budget. Best of all, you get the full "New is nice" treatment and you can be the first to fly your brand new Colt.
Colt Equipment & Detail
Maximum Speed at Sea Level: 119 KIAS
Cruise Speed at 75% power: 105 KIAS
Semi-cantilever, high-wing design
All aviation-grade aluminum airframe with all solid metal rivets
Wide cabin with welded Chromoly passenger safety cell
Four-point passenger safety harnesses
Airframe ballistic parachute system
Dynon 10" SkyView HDX touchscreen display with Synthetic Vision with 3D graphics
Dynon Mode-S Transponder with ADS-B Out/In and TIS traffic
Dynon WAAS enabled GPS Receiver
Dynon digital autopilot with Level Button
Dynon Electronic Engine Monitoring System
Wholly manufactured in Texas
Financing Costs:
Purchase price: $167,500
5.75% interest rate
15% down payment
15-year term payment of $1,182.30 per month
15-year term subject to approval
---