As regular readers know, I promote ByDanJohnson.com as the home of "affordable aviation." I even own the domain name AffordableAviation.com.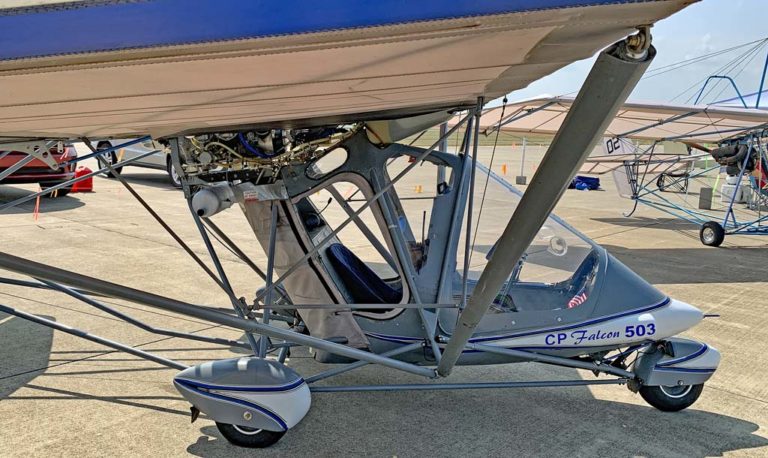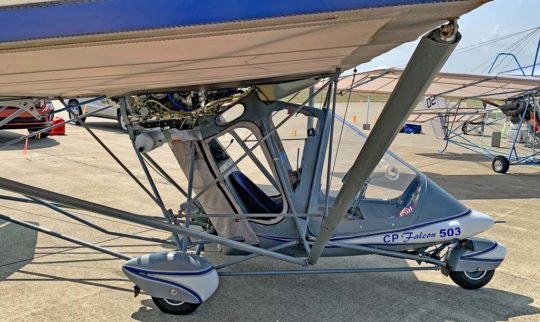 Yet "affordable" is one of those very personal words. What each of us can afford — or chooses to afford — is different than almost everyone else.
Therefore, an especially wide range of choices is good. I have written a lot about very inexpensive aircraft (see many in this series of articles) and you can find lots more from $8,000 to $180,000.
Yesterday, a premium supplier of Light-Sport Aircraft made their new entry more affordable.
Lower-Priced Colt
Texas Aircraft Manufacturing announced they are now offering an entry-level Colt Special LSA with a single Garmin G3X Touch flight display at a much-reduced price. The company's first offering listed for $167,000.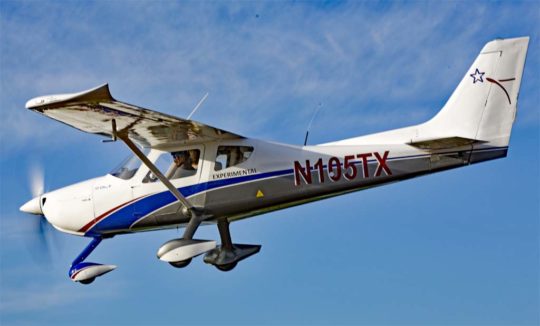 "As we come out from under Covid-induced flight training restrictions, operators of several flight schools have come to us asking for an affordably-priced, all-metal, Garmin-equipped training aircraft," CEO, Matheus Grande, stated. "Our solution is the highly-advanced and very-affordable entry-level Colt SLSA, which is priced at $139,900, below the cost of the fully-equipped Colt-S and Colt-SL models." Their Texas Aircraft Colt SLSA standard package includes:
10.6-inch Garmin G3X Touch configurable touchscreen display with built-in Synthetic Vision
Single Garmin communications radio
Garmin ADS-B Out transponder
Analog flight instruments
Synthetic leather upholstery
Left-side only toe breaks
All-white exterior paint with no graphics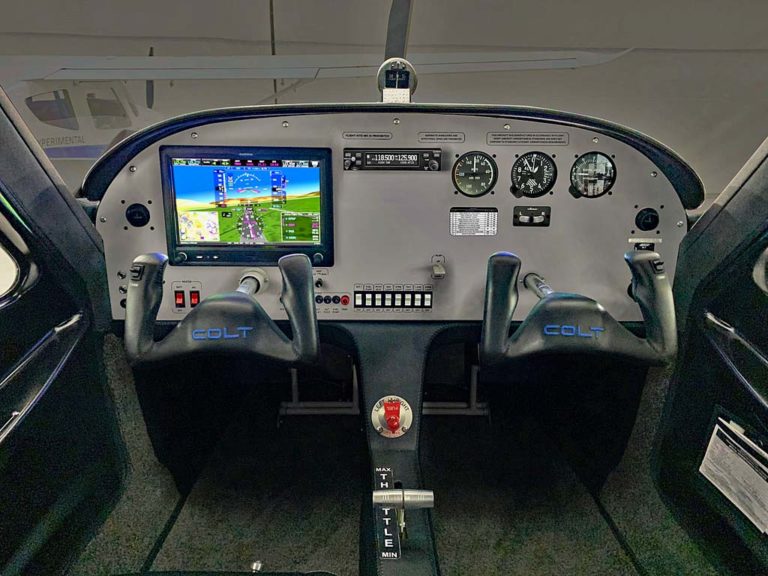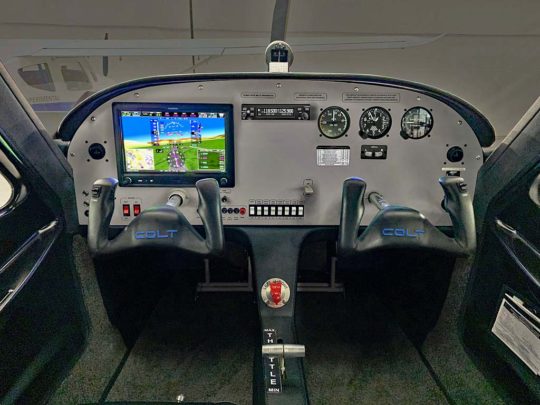 "When you couple the Garmin G3X Touch display with Colt's attractive pricing, and low operating costs, flight schools now have a truly modern, all-metal, training aircraft that sets a new industry standard for comfort, safety, and ruggedness," added Texas Aircraft Manufacturing's Chief Operating Officer, Caio Jordão. "At our low price, flight schools can now afford to put a state-of-the-art trainer with touchscreen avionics on their flight line for the same hourly rental cost of a much less capable legacy aircraft."
"Today's students want to train on the same avionics they will be using later as they advance into more complex Garmin-equipped aircraft," he said. "The G3X Touch-equipped Colt-S will give students a leg-up as they advance through their training."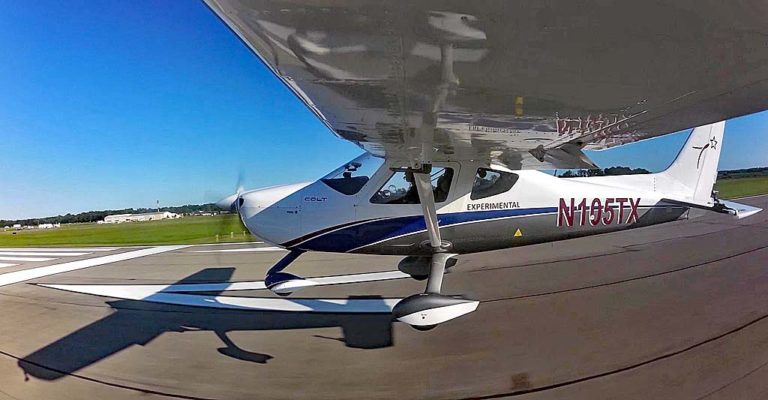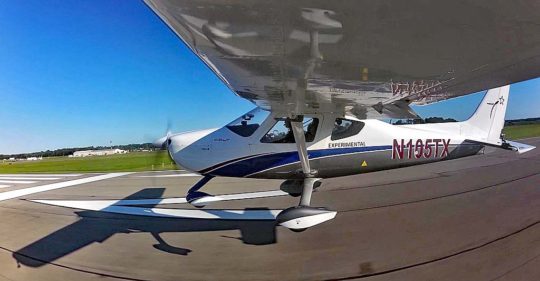 So, is this a no-frills LSA? While it does have less equipment than the standard Colt, the main change is the single Garmin screen. I currently use a neighbor's RV-12 with a single screen in it and I find this no restriction. I can also refer to an iPad in the cockpit and paired with a sender from Levil or other air data device suppliers, I can effectively have two large screens …one of which I can take home and use to watch movies.
Is $139,900 a bargain? Certainly, if your budget is for something less, say $40,000, this will not interest you. Yet a flight school operator racking up lots of hours on their older airplanes may welcome this offer.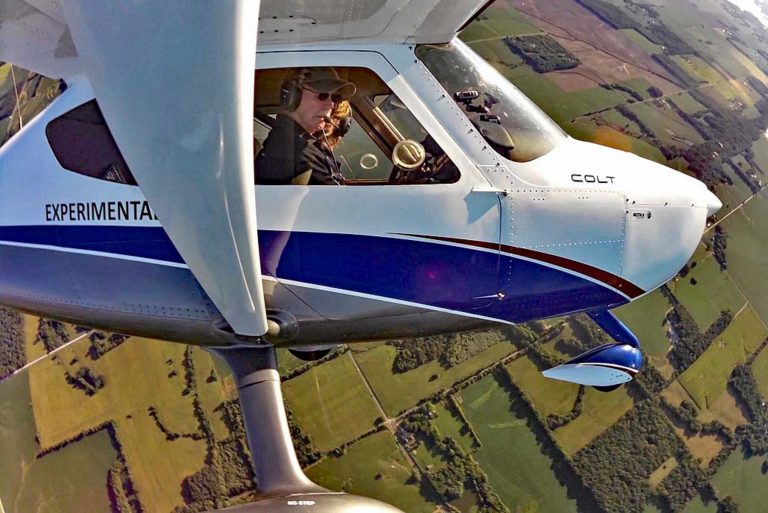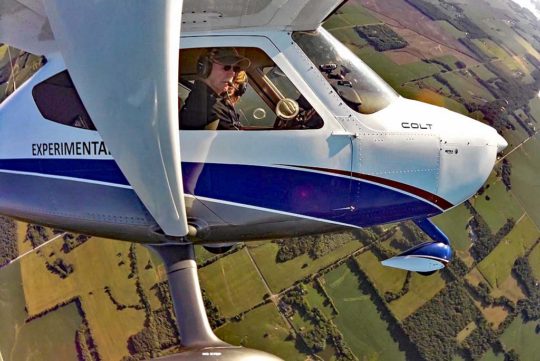 Nonetheless, new is nice and Colt is one beautiful machine made in the USA of all metal, just as many buyers want. What are your options?
If a partner purchase won't work for you — perhaps you don't have any local prospects or perhaps you simply prefer not to share your airplane with anyone else — then Texas Aircraft has secured financing. Learn more about their program in this article.
If that still doesn't work for you, the good news is you have many options to find something in your budget but you can't fault Texas Aircraft for bringing down the cost of brand-new, shiny Light-Sport Aircraft.
---
One More Thing
I love using the old Steve Jobs line that held so many in suspense at the end of one of his wildly-popular Apple product presentations. "One more thing" became a phrase that would set the Mac Fanboy hearts pumping. "What could it be this time," they would wonder?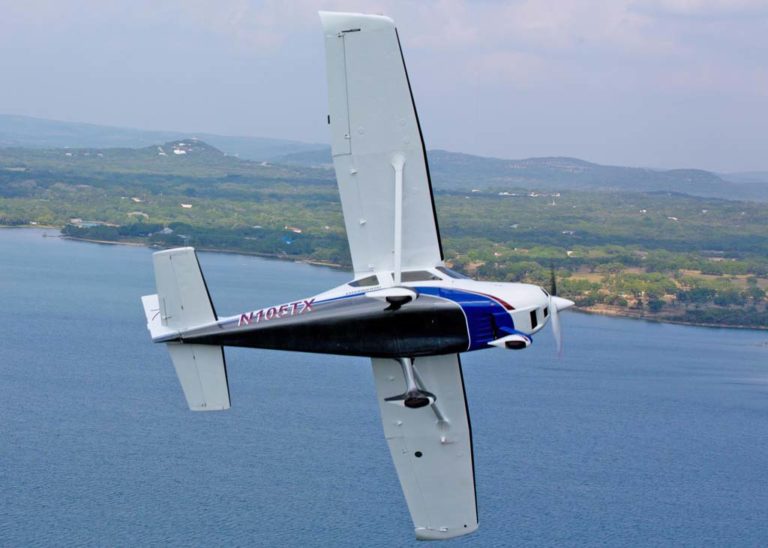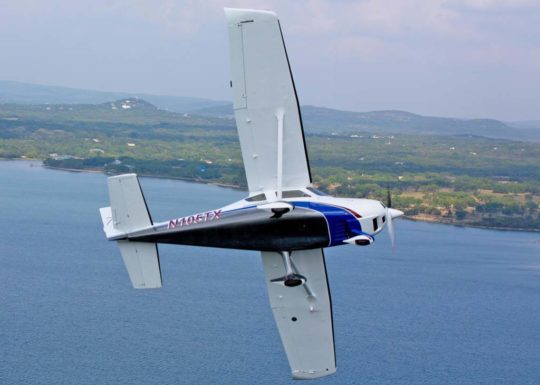 More About LSA Costs — What I'd like to invite is your read of AVweb writer Paul Bertorelli's article, titled, "LSA or Legacy? Costs Compared"
Paul always does a credible job, as you'd expect from a longtime professional journalist. His writing style is approachable. He's not afraid of some controversy. No wonder people love reading his stuff.
Paul's LSA-related article is one of specific interest to ByDanJohnson.com readers (and, no, I'm not just saying that because he quotes me near the beginning of the article). In case you don't follow the link, here's a few key comments:
Compared to New GA — "[New LSA] would be cheaper to buy … relative to new, standard-category [conventionally-certified] airplanes … with similar or greater capability."
Purchase and Maintenance — "Are LSAs cheaper to own than equivalent legacy [used] airplanes? The answer depends on how you crunch the numbers, but if investment costs are tallied, the answer is no. If operating costs alone are considered, light sport airplanes look attractive against both legacy airplanes and definitely any new standard-category aircraft."
Contrast with Cessna 150 — "Consider the last model year of the Cessna 152, 1986. Find them in the low- to mid-$40s to as much as $90,000 for a fully restored [that is, similar to new] airframe."
Annual Expenses — "If anything is a constant in aviation, it's that's bigger, faster airplanes burn through money at a faster rate and the near-ruinous annual is always in the offing. In that respect, legacy two-seaters and LSAs are definitely less money hungry, starting with annuals."
Satisfaction — "Owners who bought new or recent used Light-Sport Airplanes seem satisfied with the purchase and operating costs and report no unpleasant surprises, nor regrets in having made the purchase. These owners were a mix of step-down buyers and bucket listers who always wanted to own an airplane and found the ability to do that in an LSA."
Good info. Thanks, Paul!