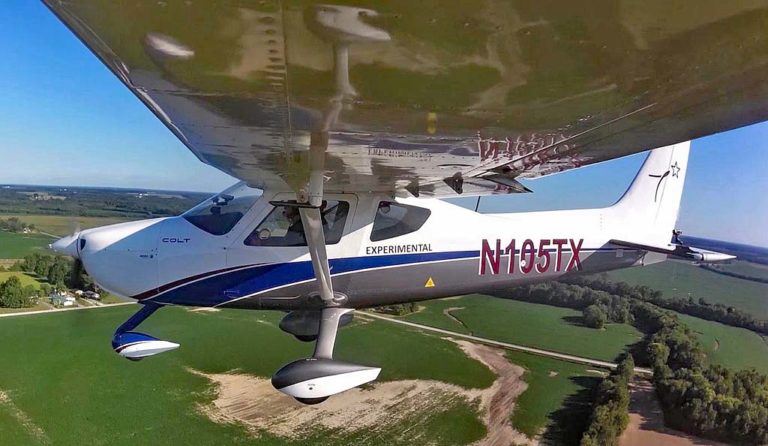 How about this for a great way to start off the new year — a brand-new airplane? Both pilot and manufacturer are smiling and with good reason: both are winners in this transaction, as it should be.
Hondo-based Texas Aircraft Manufacturing announced today that the new Light-Sport Aircraft builder delivered its first new-generation Colt to Richard "Ricky" Youschak, of Gainesville, Florida.
Colt has a history. While a clean-sheet design, the all-metal high-wing aircraft follows a successful design from Brazil, the Conquest 180. Built especially for the LSA market, Colt benefits from the earlier manufacturing exercise. Approximately 300 were delivered by the older Brazilian builder.
Colt gained its Special LSA approval last year. More details are available in this earlier article.
Texas Aircraft
"I cannot express how happy and proud I am of our entire team. Just a year ago, the Colt LSA was still in development, and we had just opened the doors at our facility here in Hondo, Texas," Texas Aircraft Manufacturing's co-founder, Matheus Grande said. "To be here today and to deliverour first Texas-built Colt is truly a blessing."
"It is also exceptionally gratifying to have Colt number one going to Ricky, a young man who exemplifies what Light-Sport Aircraft are all about," Matheus added. "He and his father were looking for an aircraft that they can both enjoy flying. Ricky is a Private Pilot and his father has a Sport Pilot certificate." Texas Aircraft believes Colt fits their needs as a modern, capable and safe airplane. "Colt is not only fun to fly, but extremely efficient for their frequent recreational flights."
Why Colt?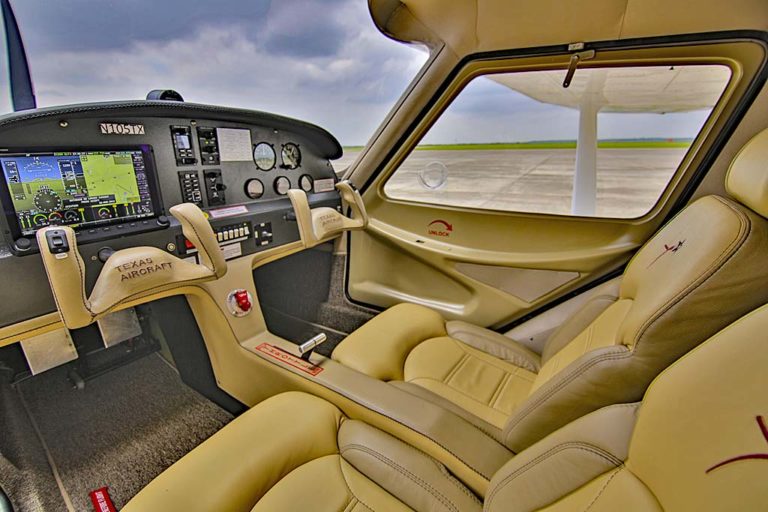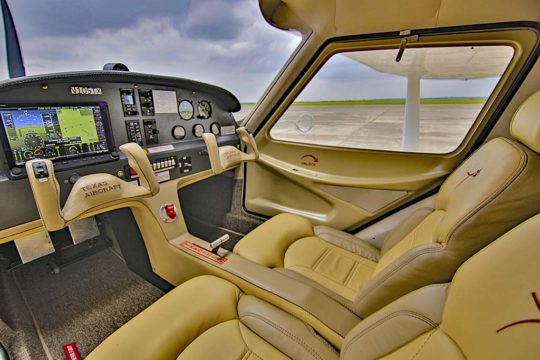 "We looked at several new LSA, and while they all had their merits, the all-new Colt really stood out as something special," Ricky said. "The Colt flies like a much larger aircraft, so the transition from the 172 to the Colt was very easy for me." Among other attributes, Colt uses control yokes that have been experienced by nearly all students in the last few decades.
"While the new Dynon EFIS and airframe parachute were strongly in the Colt's favor, the biggest advantage [became clear] when my father and I visited the factory in Hondo, Texas. We saw the pride and passion that went into building the Colt," Ricky expressed. "They truly made the whole experience delightful for my family and me. That kind of passion and attention to detail has to create an outstanding airplane."
"Texas Aircraft is raising the bar on quality, safety, and service," said Ricky's father, Richard Youschak, Sr. "Their professional staff made the experience of buying our airplane fun from the design phase through delivery, and their exceptional service didn't end there. I'm extremely happy with our Colt and Texas Aircraft."
Go Gators!
One of the special touches provided by Texas Aircraft was an orange and blue paint scheme, inspired by the school colors of the University of Florida Gators.
"I'm studying Nuclear Engineering at UF, so I am really looking forward to showing off my 'Gator Pride' at all the airports as my father and I fly throughout northern Florida, the Bahamas, and to and from my family home in Fort Myers in the southwest of the state," Ricky said. "My father and I enjoy flying together and our new Colt will be the perfect airplane for us to share our airborne adventures for years to come."
"I can't tell you how happy everyone at Texas Aircraft is about being able to help Ricky and his family achieve their dream of aircraft ownership. Giving people the gift of affordable, reliable, and safe aircraft operation was the reason we developed the Colt S-LSA in the first place," Grande said."We are extremely grateful to the entire Youschak family for putting their faith and trust in Texas Aircraft."
Facts a

bout the

Texas Airc

raft

Co

lt

-SL
Semi-cantilever, high-

wing d

esign, approved as a Special LSA

All avi

ation-grade aluminum airfra

me wit

h

all solid metal rivet

s

W

i

de c

abin with w

elded

C

hro

moly passenger safety

cell

Eng

ine

Type — 

100 horsepower Rotax 912 ULS

Propeller Type — Sterna composite, three

-blade

M

aximum

Speed at Sea

Level — 

119 KIAS

Cruis

e Speed at 75% power — 105

KIAS

Stall Speed, Clean — 44 knots
Stall Speed, Full Flaps — 38 knots
Takeoff Distance (over 50 foot obstacle) — 1,085 feet
Landing Distance (over 50 foot obstacle) — 1,044 feet
Climb Rate (Vy) — 800 feet per minute

F

our-point passenger

safety ha

rnesses

Airframe ballistic parachute syst

em

Dynon 10-inch SkyView HDX touchscreen display with

Synthetic

Vision with

3D graphics

Dynon Mode-S Tr

anspon

de

r with ADS-B Out

/In

a

nd

T

IS t

raffic

Dynon WAAS enabled GPS Receiver

Dynon

digital

autopilot with Level Bu

t

ton

Dynon Electronic Engine Monitoring System
*All specifications and features are provided by Texas Aircraft and are subject to change without notice.
---
Take your pick:  our short (3-min.) video or the following longer Video Pilot Report, both recorded at the Midwest LSA Expo 2019.