I always enjoy when a new airplane company arrives on the market and sets plans in motion to expand and improve their flying machine. Texas Aircraft and their Colt 100 Light-Sport Aircraft is one such company.
Lead by the energetic and ambitious Matheus Grande, Texas Aircraft is moving on several fronts. Here is some update on the Colt builder based in Hondo, Texas.
Garmin IFR Colt
"Wait," I hear some of you exclaim! "A Light-Sport Aircraft cannot be used for flying with reference only to instruments." Wrong!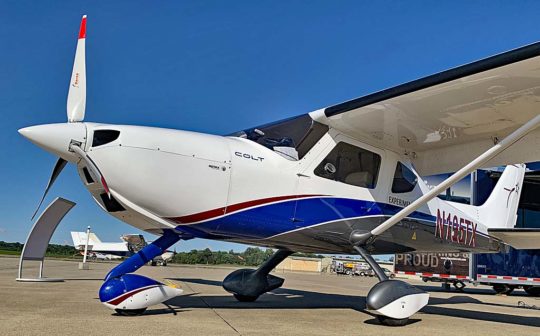 Rather than repeat what I have already written several times, I invite you to explore this article which makes an attempt to explain the situation surrounding IFR or IMC, that is, flight in actual instrument conditions; different from filing to fly in the IFR system for training or other reasons.
Certainly, most readers will see the value in a new, modern, fuel efficient, comfortable, and marvelously-equipped Light-Sport Aircraft versus a 30-50 year-old Cessna 172 or other legacy general aviation aircraft. One has the gear a student may one day find in an airliner he or she flies. The other has older, analog gauges that are disappearing from modern aircraft. In fact, most LSA have zero round dials in them. That's the way it will be going forward.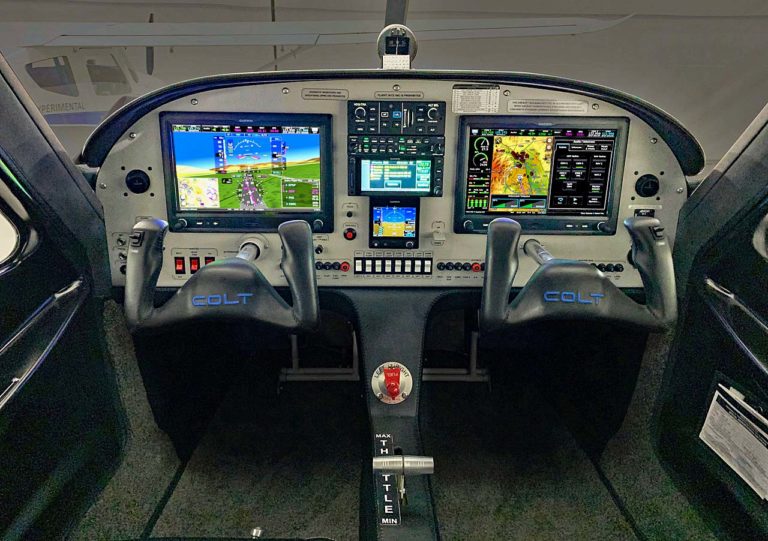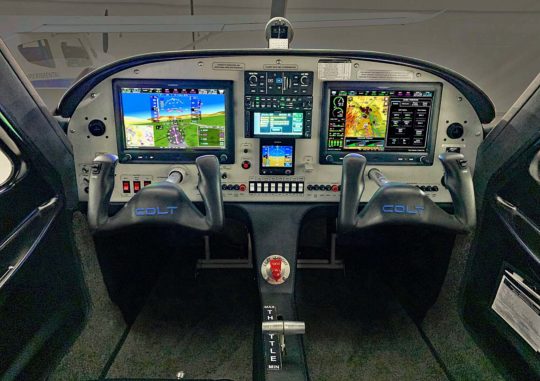 Texas Aircraft announced, "The addition of the Garmin G3X flight display and GTN 650 touchscreen navigator to the options list is mainly in response to the many requests the company has received from flight schools wanting to offer Garmin's long list of advanced features and capabilities to their students."
The company added that this equipment will be offered as "options for its new-generation Colt-S and Colt-SL Special LSA."
"In the short time since the Colt was introduced, it has received a lot of attention from flight schools looking for a modern and affordable technically advanced aircraft (TAA)," stated Texas Aircraft Manufacturing's Customer Engagement Team Member, Scott Musselman. "Couple the Garmin avionics with the Colt's attractive pricing and low operating costs, and you'll have an ideal industry standard training aircraft for entry-level up through instrument and commercial training."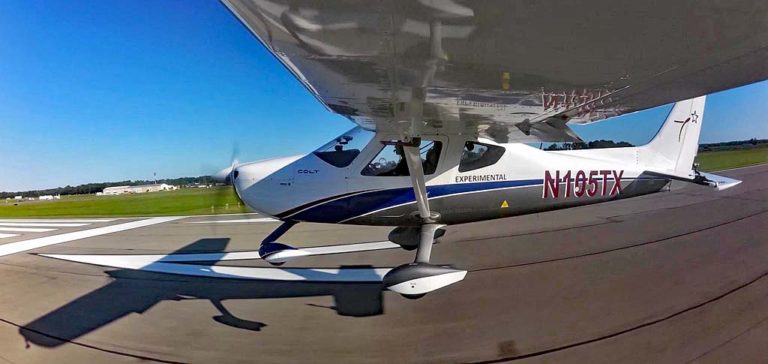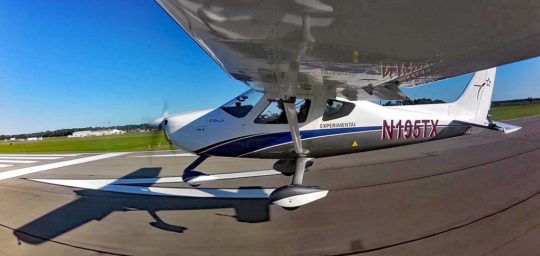 Scott explained that while the Colt's standard Dynon avionics package is TAA compliant and amazing for flight training, "flight schools are asking for Garmin." Providing Garmin equipment can help reduce the time and cost associated with training students on multiple avionics systems as they progress.
"Today's students want to train on the same avionics they will be using later as they advance into more complex Garmin-equipped aircraft," Scott said. "The wide variety of Garmin avionics that we will make available for the Colt will give flight schools and private owners a great deal of flexibility in how their avionics are configured."
More Pricing Options
While Texas Aircraft upped their game for flight school operators they also kept the individual buyer in mind.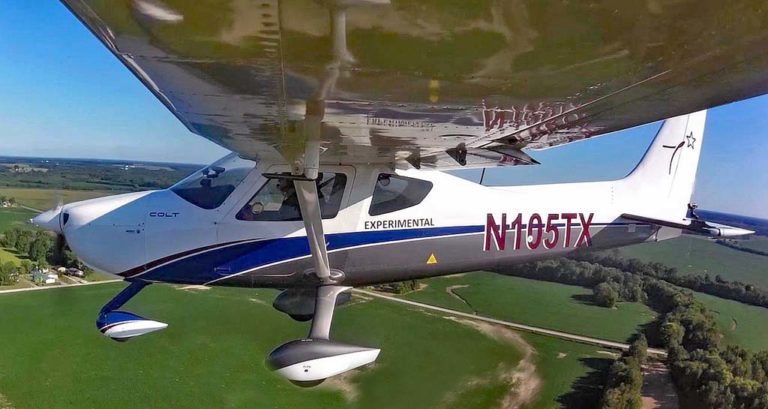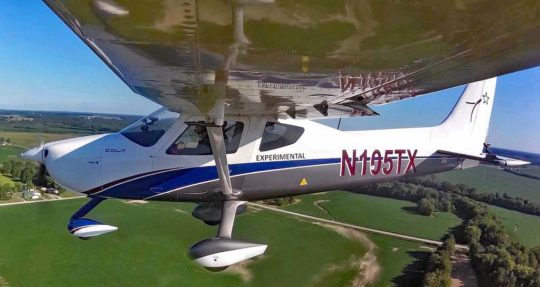 "We are now offering Garmin-equipped Colt aircraft with the basic VFR package starting at $139,000," said Scott. The fully-equipped, "Heavy IFR" Garmin package is priced starting at $170,500 (see below).
"So, whether you want a sleek single-display Garmin G3X Touch panel or dual G3X Touch instruments for a truly impressive digital screen experience, we offer choices," Scott said. "All Garmin-equipped IFR-capable Colts come standard with a G5 backup. We are extremely excited to be able to offer Garmin's popular line of avionics in our new-generation Colt."
Optional Garmin Avionics for the new-generation Texas Aircraft Colt Special LSA:
All pricing and equipment is subject to change

10.6-inch G3X Touch configurable touchscreen display with built-in synthetic vision
GTN 650 touchscreen GPS/IFR Navigator
G5 back-up instrument
GMC 507 autopilot control with level mode
GSA 28 smart three-axis autopilot
GMA 245 audio panel
GTR 200 and 20 COM radios
GTX 45R remote ADS-B Out/In transponder
Electric-Motor-Powered eColt
Electric power is certainly coming to light aircraft. The tipping point will be dictated by battery development. I have written plenty about this as well.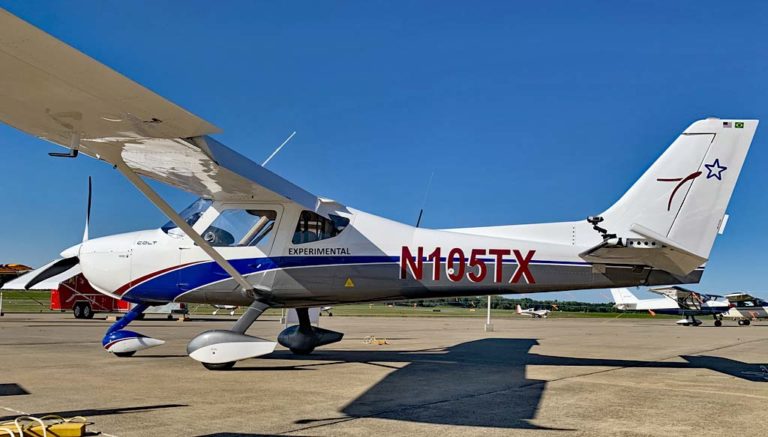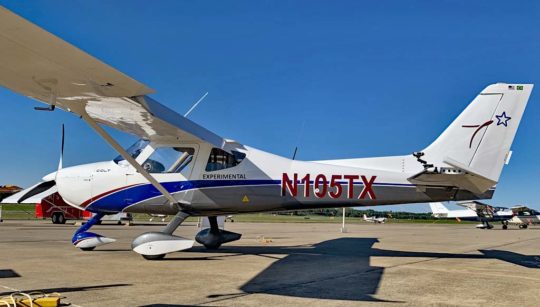 Almost everyone knows at least some facts about batteries. Everything we carry around these days seems battery powered and all of us are ever in search of an electric outlet to get more charge. Until battery energy density takes a substantial leap forward, electric airplanes have some clear limitations. Yet primary flight instruction — at least done in the pattern within easy reach of landing back on the field — is one early potential for electric powered LSA.
However, not all batteries are identical. — The British Lithium-Sulfur (Li-S) battery technology company, Oxis Energy and Texas Aircraft Manufacturing are developing an electric power system for Colt and initially, Oxis projects that the flight time will be in excess of two hours and an approximate range of 200 nautical miles. While still short of true cross country flying, this sounds encouraging.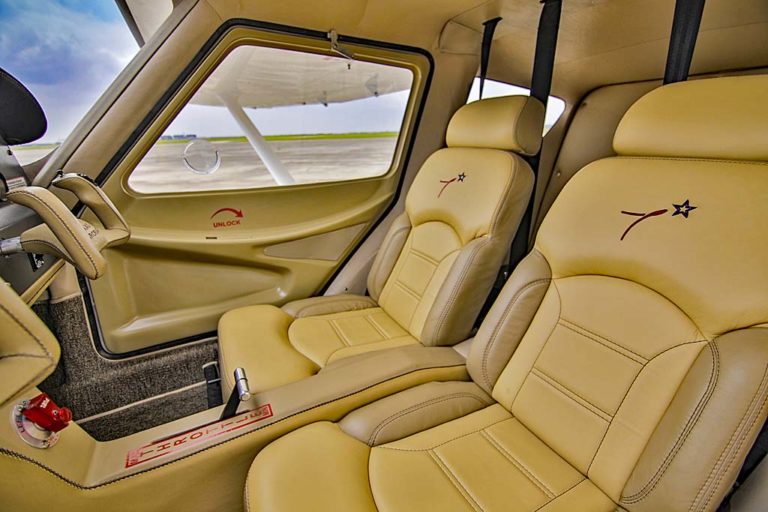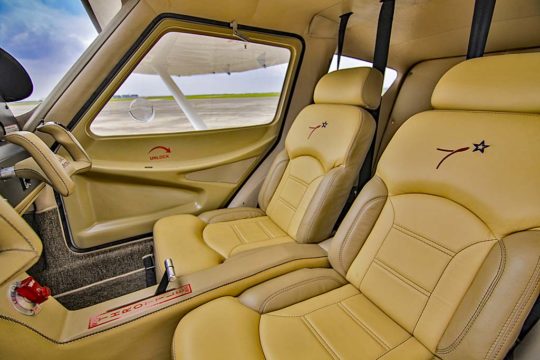 Huw Hampson-Jones, CEO of Oxis Energy, said, "Oxis Li-S technology offers significant benefits to aviation. The use of sulfur as a non-conductive material provides enhanced safety and is superior to current Lithium-Ion technology. Our 90kWh battery system is 40% lighter than current Li-Ion technology and will be powered by its 'High Power' cell at 400Wh/kg."
Oxis is involved in the design, development and now the move towards commercial production of Lithium Sulfur cells for battery systems. Oxis manufactures and produces all aspects and components in the making of the Li-S cell and does not use any toxic or rare earth material in the composition of its Lithium Sulfur cell technology. Oxis has been granted 193 patents with 115 pending.
Texas Aircraft's Matheus added, "Our eColt, manufactured at our factory in Texas, will use Li-S battery cells made at the Oxis factory. The powertrain will be supplied by WEG and the battery and its management system (BMS) will be provided by Akaer Group of São José dos Campos, Brazil." (Note that while Texas Aircraft is an all-American company, Matheus and his team hail from Brazil so they have many connections in that southern hemisphere country.)
"This project is in early stage," said Matheus. "We are not changing the Colt, but we are studying the possibility to add some battery packs under the plane (maybe looking like a Cessna Caravan cargo) but this is still under discussion since we are also evaluating adding the battery packs into the wings."
---
At last year's Midwest LSA Expo (the 2020 event IS ON and starts September 10th), we flew Colt: