The end is near! Or, is it?
The reference is to the long-running effort to revise the FAA regulation affecting Light-Sport Aircraft. The new ruleset has been discussed back into 2017 and started to take shape in early 2019. Almost two years later, what is the status?
I have reported on this earlier: May 2019 • July 2019 • January 2020 • and April 2020. For additional detail, go back and check those articles. In this newest report — based on LAMA's work with the aviation regulator — I will describe the newest development although a short review of the history is useful.
When I ask if the end is near, I mean to ponder if FAA is done with their work. Even some in industry believe FAA is about to release what's call an NPRM: Notice of Proposed Rule Making.
An NPRM Is not going to be forthcoming soon. Instead, the agency is preparing for a full internal review of the proposals.
The Background
Before we get to details, let's review the situation. When Trump was elected, he promised to reduce regulation that he believed was holding back the U.S. economy. He has largely succeeded at this goal. New regulations, while not stopping, have slowed from the high-speed work under the previous administration.
As FAA began work on the regulation sometimes referred to as MOSAIC, they knew they needed to end other regulations in order to pass this new one. Trump had required that for every new regulation, two regulations must end.
MOSAIC is a sweeping regulation. Included are points well outside the world of LSA, for example, some warbird regulations are included as well as new rules about aircraft kit building. Only a portion is specific to LSA, however, that's the part that covered here.
LAMA, the Light Aircraft Manufacturers Association (of which I am the volunteer president) partnered with the USUA or U.S. Ultralight Association, lead by Roy Beisswenger. The latter represents pilots while LAMA represents aircraft producers and other businesses supplying this market segment with products or services. This was a good link-up resulting in a good run with FAA.
The two organizations produced white papers for FAA on each topic where additional opportunities were sought and traveled multiple times to visit FAA in person. LAMA and USUA were fortunate to have great timing. The work began in 2014 before FAA began to seriously contemplate changes to the SP/LSA rule.
LAMA and USUA worked to persuade FAA to open up opportunities for builders of and companies servicing Light-Sport Aircraft and the pilots who own and fly them. At the start, they spent a year and several meetings asking industry and pilots what they wanted in changes to the SP/LSA regulation. They got an earful.
Wise advice later suggested trimming the wish list to something FAA could handle. If presented with a long list, the effort could reduce, not help, chances of getting what was desired.
Six years on, FAA said they have included for consideration every LAMA request, putting these suggestions in the draft regulation that FAA personnel will now begin to closely review.
However, at the request of others and on their own, FAA added more changes, such as increased weight, speed, more seats, retractable gear, and more.
Bigger, Better
…and More Expensive?
To say LAMA and USUA are hopeful about a substantial enlargement of the LSA field would be a timid statement. The organizations are hopeful for a significant expansion, but…
The two organizations' request for more privileges does not mean they think all LSA should become larger, faster, more capable aircraft.
More broadly, LAMA and USUA absolutely support smaller, slower, less costly, more highly specialized aircraft that add so much appeal to this segment of recreational aviation.
Best is if the "affordable" side of aviation can thrive even as the organizations hope for changes to allow activities such as commercial use.
FAA Nears "Ex Parte"
What Does that Mean?
As August 2020 begins, FAA is approaching "ex parte." During this period FAA can no longer discuss what they are proposing.
The regulation change is nearing an internal FAA deadline. This will come between early August and early September 2020. What does this mean?
Before FAA can finish the proposal and prepare it for a Notice of Proposed Rulemaking or NPRM, they must go through an internal review. This is no small undertaking.
FAA executive management has considerable say in how and where this goes, so executives overseeing this work have begun attending a series of every-week meetings.
After the proposal enters the August/September time frame, what the rule writers have prepared will be examined by FAA's legal department who will, among other things, assure the language is proper and fits correctly within FAA's other regulations.
FAA's economists must assure the regulation does not put undue economic burden on the public and/or taxpayer.
In addition, others inside FAA will have points they wish to make and the people actually preparing the work must accommodate the comments and requests of executives, lawyers, economists, and others.
Before the ex parte period starts, LAMA and USUA have a further update on industry requests. The news remains positive.
The Latest
LAMA and USUA personnel recently had teleconferences with two essential FAA departments: Aircraft Certification and Flight Standards.
Given the extraordinary circumstances surrounding coronovirus, these conversations have been Zoom conferences with all parties working from home. Such communications work well but lack the bigger value of in-person visits. At present, visits to DC would not work.
Aircraft Certification — These are the main people to whom the organizations have been speaking. Their aircraft role is obvious but they do not work on the operational side, that is, which pilots may fly LSA 2023 under what conditions, and who may perform maintenance on them.
Flight Standards — This group addresses the operation side. For LAMA, one of the most important initiatives has been Aerial Work or Commercial Use of LSA 2023. LAMA believes this is one of the most valuable aspects for both manufacturers and the pilots who operate the aircraft they build.
Speaking to personnel from Flight Standards personnel, we opened the discussion by explaining three areas that had not yet been well addressed:
Pilot qualifications for expanded use of SLSA, such as commercial use
What kinds of ratings may be required for aircraft with added capability
Maintenance personnel requirements (recall FAA expects to add electric propulsion)
Flight Standards rule writers confirmed that commercial use is still being reviewed, but the focus has been on fixed-wing, three-axis airplanes.
For other aircraft, LAMA and USUA asked:
What certificate will be needed to do commercial work?
Sport Pilot? Private Pilot? Commercial?
Industry participants reminded FAA that for powered parachutes and weight shift control trikes, no commercial rating is available. The question focused on including these types in all privileges.
FAA asked if industry believes a Commercial Pilot certificate is desirable for this work?
Roy Beisswenger expressed the opinion that a Commercial certificate wasn't necessary and that allowing Private powered parachute pilots additional privileges to what they already had — such as demonstrating an aircraft for sale, and towing — had proven sufficient.
Roy also mentioned that the military has expressed interest in, for example, certain powered parachutes. At least two companies are presently selling aircraft to the military, which prefers to support aircraft with commercial viability, but FAA rules don't presently allow for that.
In this teleconference, LAMA and USUA learned that FAA internal reviews may start between August 5 and September 5 after which rule writers would begin working on the regulation's Preamble points. The Preamble is what is used to justify the rule and is written first. That is when they will officially enter ex parte.
LAMA received no answer on when privileges will be decided for Commercial Use or other requests.
What LAMA/USUA
Originally Requested
SLSA (fully built, not kit) Gyroplanes
Aerial Work / Commercial Use
Electric Propulsion
Single Lever Control (in-flight adjustable prop)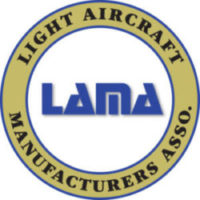 FAA representatives from both Aircraft Certification and Flight Standards have confirmed that — while nothing is certain at this time and that many more people inside the agency must have an opportunity to provide their expertise — all the requests by LAMA remain in consideration.
While LAMA repeated that some LSA do not need to get heavier or larger, nonetheless, growing the segment can be helpful for many business serving this market.
Other changes under consideration (to present LSA):
Increased weight (likely based on a formula)
Four seats
Retractable gear
Increased airspeed
Electric / Hybrid propulsion
A maximum stall speed and a horsepower cap have been proposed.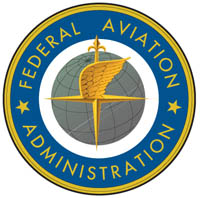 Some FAA goals have not changed:
"LSA of the future should remain "safe, simple, and easy to fly."
"We want to be less prescriptive …to leave more for industry to decide."
"LSA has been a successful development"
FAA sees "opportunities to safely expand this sector of aviation while decreasing burden on the industry" and seeks to "make this a positive for industry."
FAA's Overarching Purpose
Light-Sport Aircraft designs and the manufacturers of these aircraft have performed well and FAA generally recognizes this.
While industry took the early years to get up to speed on the then-new regulation (it was introduced in September of 2004), FAA acknowledged industry is meeting the requirements satisfactorily. Evidence of this is the agency's use of LSA experience with industry consensus standards as they rewrite the regulation for Part 23 (legacy GA aircraft) certification.
FAA rule writers sought to fill a yawning gap between LSA and Part 23 aircraft. On this particular point a whole new category — called "Light Personal Aircraft" — has been floated. LAMA and USUA are looking into this possibility. Allegedly, such LPA would, if enacted, fall between LSA and Part 23 conventional-certified aircraft.
Finally, the agency confirmed it has also been reviewing this proposal with CAAs in other countries.
That sums the report through July 2020. With internal reviews shifting into higher gear but with the flow of communication coming to a temporary close, industry will be observing FAA actions very closely.
LAMA and USUA remain committed to pursue interests of industry and the pilot community.