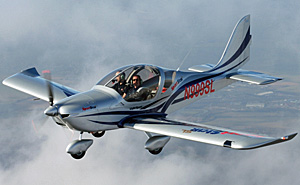 The years of metamorphosis for Sportstar resulted in a series of steadily refined aircraft leading to the new Harmony model of 2011. Although you likely know the brand you may not be aware of the many changes. These changes came subtly and in increments. Yet when you can contrast the differences you see the lines have become much smoother and refined even while the cockpit was enlarged. Now, six years after that Number One status was achieved, Evektor has a strong-than-ever product with solid U. S. dealers in place. One of those is Steve Minnich, proprietor of Dreams Come True (DCT) Aviation LLC.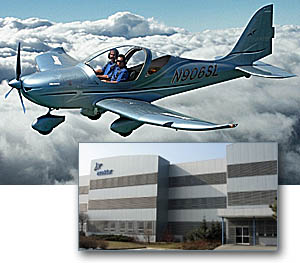 Minnich runs Dreams Come True (DCT) with the slogan "Bringing Light-Sport Aviation to the Birthplace of Aviation." Operating from the Dayton Wright Brothers Airport (KMGY), Dreams Come True provides Evektor Aircraft Sales, stocks parts for support, and provides flight instruction and Evektor aircraft rental through Aviation Sales Inc. (ASI). DCT often works shows with other dealers like Art Torola of AB Flight.
Steve and the other dealers are backed by Evektor, a major engineering company in the Czech Republic. Located in the south of the country Evektor does work for the nation's auto industry among other major clients. I've visited their factory to see a professionally run operation fully able to reassure more than 1,000 owners around the world. Evektor appears here to stay.
The modern SportStar Max IFR or Harmony compare remarkably well to a top-flight GA airplane considering either may cost only one quarter of the heavier airplane. The comfortably wide cockpit with large instrument panel full of standard IFR gauges and big-screen digital instruments can satisfy someone used to a Bonanza or a Cirrus. Built lightly to stay within the LSA class, SportStar Max IFR and Harmony don't feel like lightweights. Handling is responsive yet thoroughly conventional. In-flight behavior is predictable and stability is excellent. Early on Evektor built a good reputation in flight schools. Some units have thousands of hours of instruction logged. Evektor's 2011 Harmony model brings a new look with optimized aerodynamics resulting in higher speed, enlarged ailerons & rudder, and extra leg room.