AirMax SeaMax — Icon A5 — Vickers Wave — MVP — Lisa Akoya… you only need look at the best promoted brands to see that arguably the most innovative ideas in light aircraft are coming from the LSA seaplane sector. Each of these is a great example of visionary engineering.
Others LSA or light kit seaplane developments — Searey, Mermaid, ATOL Avion, Aero Adventure, among others — are somewhat more conventional but that's reassuring to some potential buyers. All these names have one enormous advantage. They have practical field experience. Of the five in the first paragraph, only SeaMax has a longer period of use by owners in regular operation.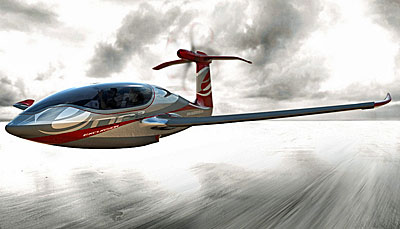 Now consider Equator Aircraft P2 Xcursion, an electric hybrid seaplane with several compelling ideas. I wrote about this in an article two years ago; now we have an update.
After Aero 2017, aeronautical journalist extraordinaire, Marino Boric (website), wrote, "The Norwegian company, a typical start-up enterprise, successfully impressed the public with its P2 Xcursion at Aero."
"Equator has created an interesting amphibious two seater with a hybrid propulsion system (EHPS) where the prop on the vertical stabilizer is driven by a 100kW (134 horsepower) electric motor which receives electric energy from a remotely-located Wankel combustion engine/generator power unit …and/or from a battery pack."
Thanks, Marino. We will have more from him still to follow.
Equator's team lead by CEO Tomas Brødreskift said, "We imagine hybrid bio-based technologies as a bridging technology, [one] that can provide green flight, but still have suitable long range capability." Since "range anxiety" seems to be the major challenge facing electric car producers, maybe Tomas and Equator are on to something.
The company views four particular attributes of Equator
---
Floatwing — removes the need for external high drag support geometries, and provides high stability
Merged Hull Geometry — fuselage has an aerodynamic forward geometry merged with the boat hull further back for minimizing drag on the boat hull section
Electric Motor — gives us smooth aerodynamics and lower weight at the same time; we get all the bulk and weight down in the hull for optimized stability in water
Laminar Flow — drag is kept low over all with a laminar flow fuselage, canopy and airfoils
An "air lubrication system" is an experimental method designed to lower drag when taking off from water. Air is pumped through tiny holes in the hull to reduce friction.
When in water, the M97 electric engine can be reversed when you pull the throttle all the way back and actuate the wheel brakes. "You can brake and reverse the plane aerodynamically in water, a dream for any seaplane pilot," said Equator.
The rudder fly-by-wire and nose gear drive-by-wire are more experimental technologies. "We believe these may make it simpler for the prospective owner and pilot to learn how to fly. No more hand and foot coordination, here you can put your feet up high and use your hands only for all control inputs. A video on the company's website shows twisting the joystick like a motorcycle throttle to move the rudder. This is clever but non-standard, which may create resistance from experienced pilots. However, it shows their out-of-the-box thinking.
P2 Xcursion's power system is comprised of three elements:
---
Internal Combustion Engine — WST KKM 352 Wankel producing 57kW (76 horsepower) weighing 99 pounds (45 kg)
Generator — Engiro G60 producing 60kW, water cooled weighing 33 pounds (15 kg)
Electric Motor — Engiro M97 Electric producing 97 kW (130 horsepower) weighing 71 pounds ( 32 kg)
All three elements weight 203 pounds (92 kg), which isn't bad for 130 horsepower compared to an equivalent gasoline engine thrust… but that may be an inadequate comparison. Electric motors are known for their high torque, just what is needed for a seaplane trying to leave the water. On balance, though, keeping such a multi-element system in perfect operating condition requires different skills than maintaining a gasoline engine. Additional training seems needed for aviation mechanics to perform upkeep on such a hybrid.
Avionics are supplied by an MGL iEFIS with remote transponder and radio. For their propeller, Equator chose a DUC Flash with custom DUC hub and spinner.
P2 Xcursion is interesting enough to keep following during its test flying program. Marino reported, "The prototype should soon start with ground/water testing and the maiden flight is planned for summer 2017."
Go explore Equator's website for yourself.