Excitement surrounding Part 103 Ultralights continues. Considering what a nightmare of a year the entire world has experienced, many find it incredible that 103s are not only surviving, but thriving.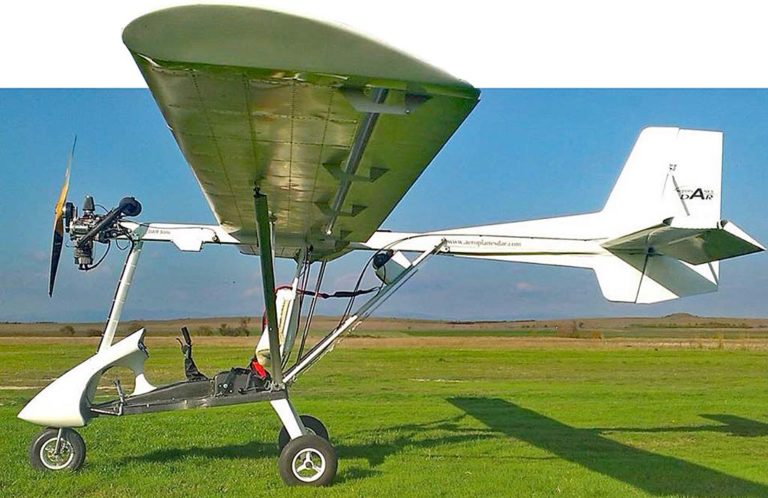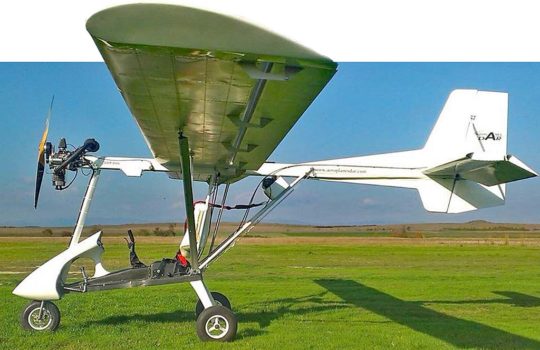 We still have such models as the popular CGS Hawk and Aerolite 103 that are gusseted-tube structures with Dacron wings; this remains a great choice for light aircraft.
However, we are also getting some advanced configurations. Examples reported recently here are the Aeromarine LSA Merlin Lite, Sector's Spark, and Top Rudder's Solo.
In this article, I look at another entry after a reminder from an alert reader …one on which I had previously reported. This one has been around a few years but never established any U.S. presence. That could change as 103 types continue their growth.
Small Airplane Specialist
Aeroplanes DAR
Airplanes Dar is a small innovative company with a long history that started in the previous century… on June 24th, 1917. "We are proud to say that we are older than Boeing," boasted the company. "Our main activity is the production of light high quality single and two seat planes."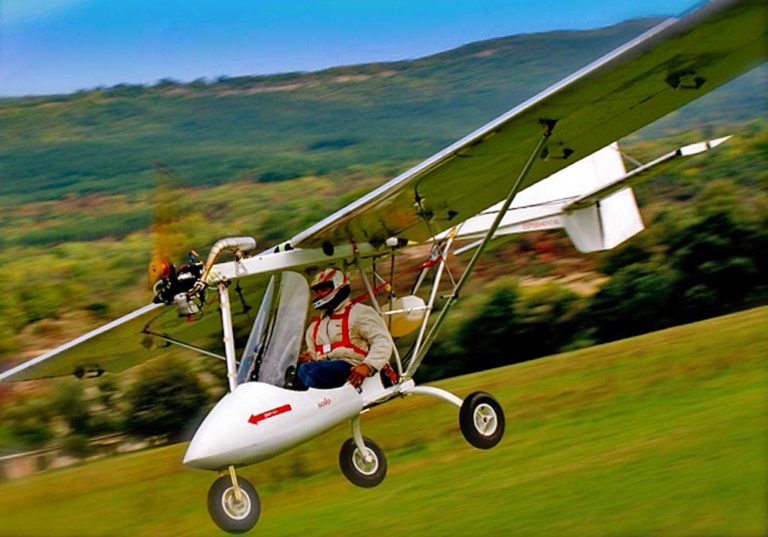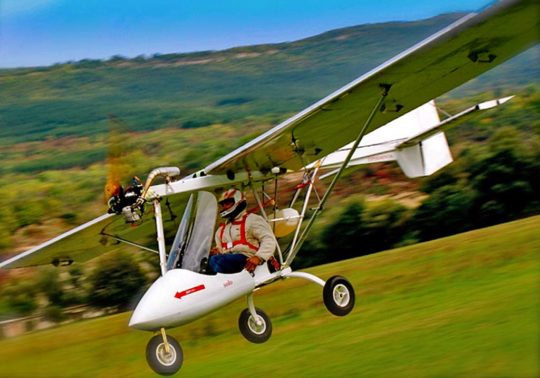 Aeroplanes Dar's main production facility is in Sofia, Bulgaria (a few hundred miles straight north of Athens, Greece). This location has advantages, the company believes. "We stay competitive in terms of prices [because in] Bulgaria taxes are the lowest in all of Europe."
Although Aeroplanes DAR goes back more than 100 years, it changed dramatically in 1995 when a man named Tony Ilieff took over the company, making serial production a priority.
"Our target is mass production of single, two and four-seated ultra and light planes based on all-metal technology," said Tony. "For this purpose we created a special sheet management technology in which all aluminum details are cut by laser and shaped by CNC machines."
Aeroplanes DAR is not solely an aluminum-bending company. "In addition, we are working on the use of composites in our constructions as they provide us with certain advantages: weight, strength, and price."
Family of Models
Tony's first designs were very different than today's models. As the current line emerged in 2008, it started with a two seater — the Duo — then a Part 103-compliant model weighing 115 kilograms (the U.S. Part 103 maximum), followed by a German 120-kilogram Class version as that category was established. Other countries also use similar systems aiding very light aircraft with a lower level of regulation.
Both single seat, single engine ultralight airplanes called "Solo" are assembled with mixed construction: aluminum wings and composite airframe. "New advanced technologies have been introduced and the result is a remarkable aircraft of extra low weight and good flight performance," claims Aeroplanes Dar.
Using their Sheet Management software, assembling elements such as metal wings and tail surfaces "is easy; the subjective factor at work has been eliminated," the company said.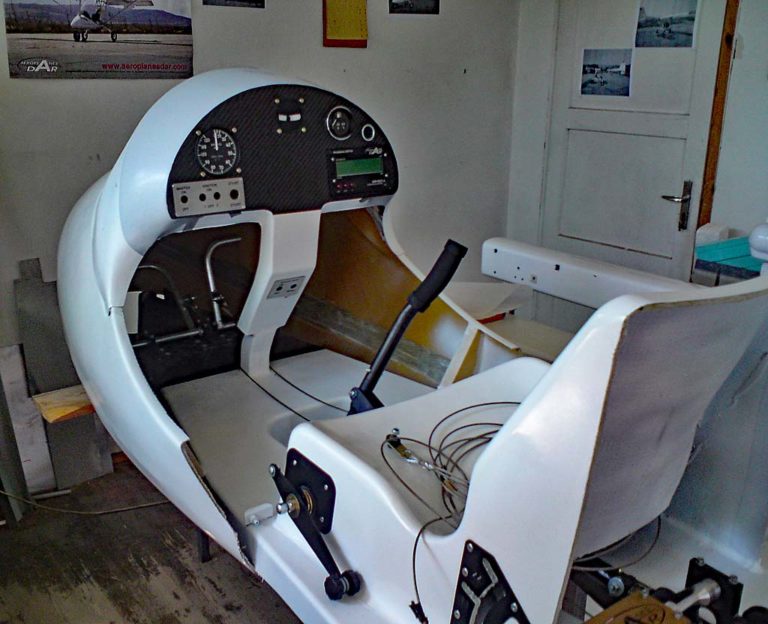 Composite parts in both Solo models are made by carbon, aramid and fiberglass in molds under vacuum and controlled temperature. "Using this technique, the central (front-to-back) beam and vertical stabilizer has been combined in one. Main landing gear is fiberglass built with a new two-stage vacuum process."
"Originally our Solo was designed to be sold as an airplane kit," explained Tony. "That's why airfoil and assembly have been specially chosen and modified to be easily handled by customers and can be assembled on a regular workshop table. The customer receives all-important parts ready for final assembly. These important features are required for a product that will be sold as kit set, intended for private manual assembly."
Dar Solo ultralight airplane available in two main versions including one appearing to meet U.S. Part 103 specifications. See the specifications for this variety below.
An all-metal wing and composite fuselage elements give Solo a modern look.
Solo 115 (the choice for Americans as mentioned on their Facebook page) has a maximum takeoff weight of 540 pounds and an empty weight of 254 pounds. With flaps extended, stall makes Part 103 at 24 knots and cruise speed is also where it needs to be at 50 knots. Polini is the recommended engine choice although Airplanes Dar does support others and previously used Hirth F33. With a Polini, Solo offers a 400 foot per minute climb rate.
"This aircraft also meet other national regulations such as Russian 115, Korean, Brazilian, and others," said Tony. Powered by Polini Thor 200 EVO (28 horsepower). A Galaxy GRS 240 rescue system is an available option; such systems are required in Germany.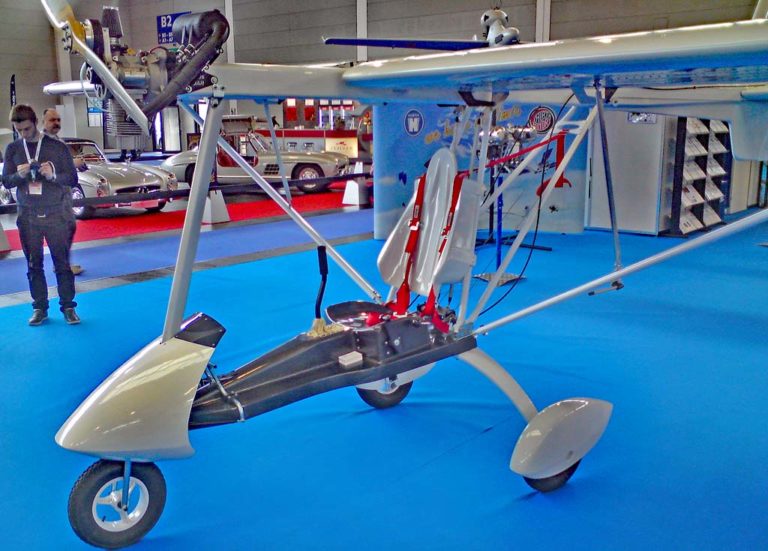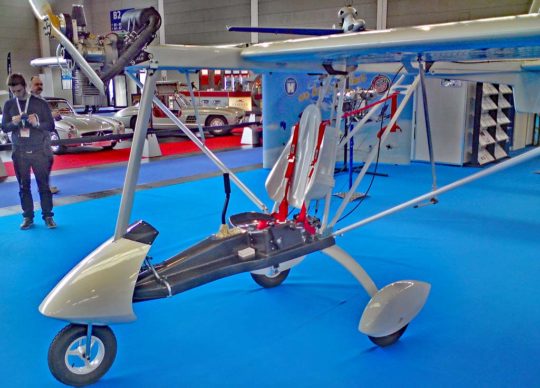 TECHNICAL SPECIFICATIONS
DAR Solo UL
Wing Span — 31 feet
Overall Length — 15.6 feet
Overall Height — 8 feet
Wing Area — 105 square feet
Cabin Width — 24 inches
Empty Weight — 254 pounds (267 pounds with airframe parachute)
Maximum Takeoff Weight — 540 pounds
Maximum Loading — +4/–2 G
Fuel Tank Capacity — 3.3 U.S. gallons
Take-off Ground Roll — 460 feet
Rate of Climb — 400 feet per minute
Cruise Speed — 50 knots
Maximum speed — 57 knots
Stall Speed (clean) — 27 knots
Stall Speed (max flaps) — 24 knots
Fuel Consumption at Cruise — 1.7 gallons per hour
Range — 70 nautical miles
Engine — Polini Thor 250
Aeroplanes DAR presently has no supplier in the USA, but a Canadian dealer sells Solo UL for the present-day equivalent of $18,900 in ready-to-fly form. Of course, this is subject to change but that will strike many potential buyers as a good price. Given the appeal of Tony Ilieff's designs, a U.S. importer seems inevitable.