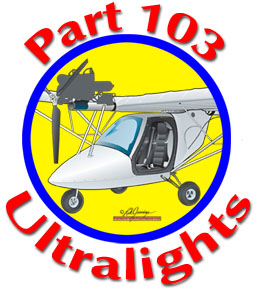 UPDATED (again!) 12/11/20: Still refining the list. —DJ
A great many of you read the article about the new Part 103 List. Your enthusiasm plus lots of comments reflect the strong interest generated by these lightest, most-affordable, and fun-to-fly aircraft.
With input from readers and through more research, I have increased the draft list to the one you see below, now 53 producers strong! Honestly… I expect even more.
Many readers were surprised by the number of producers of these aircraft that too many pilots thought were dead and buried by Light-Sport Aircraft and FAA's requirement that previous two-seat ultralight trainers had to leave paid flight instruction and become private aircraft.
As the list shows — and as my plan to attempt counting the number of aircraft built every year proves — Part 103 Ultralight Vehicles are indeed alive and thriving.
Keep Helping, Please!
If these aircraft interest you, please review the list and tell me of any additional producers I did not include. I want them all — IF — they meet these four criteria: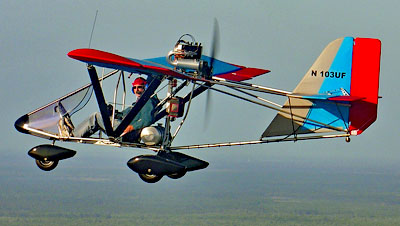 1️⃣ Current production aircraft only. If an aircraft is not actively being sold today, I will not include it, however, I have listed some "in development" models as they are from known producers who have made Part 103 aircraft before. Multicopter designs will not be included as none have entered the market to-date.
2️⃣ An aircraft must be able to qualify for Part 103 according to FAA's Advisory Circular AC-103-7. This can include a kit-built Part 103 aircraft that a buyer may register in Experimental class so long as it can genuinely comply with Part 103 parameters. Part 103 Ultralights built from plans will also be included.
3️⃣ Powered, wheeled aircraft in these configurations: fixed wing, weight shift trike, powered parachute, gyroplane, motorglider, or paraglider with wheeled carriage.
4️⃣ No one-off, custom designs or aircraft still in an early development phase. I only want aircraft that a customer can buy for delivery within the next 12 months.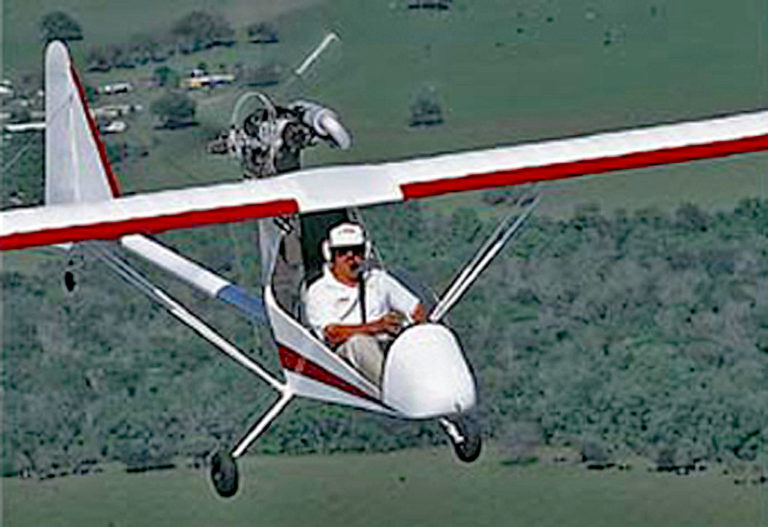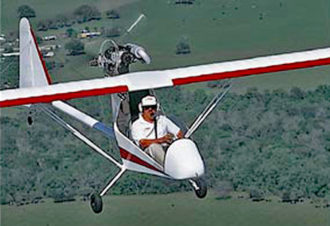 To encourage all producers to tell me their delivery numbers, I will anonymize manufacturer data in reporting results and I will protect the data with my reputation. I will not share information provided in confidence but I will summarize results aiming to report a whole-industry production figure.
I will report how many aircraft in each of the aircraft types noted in the draft list below. I will report how many are designed and built the USA (see flags). If and when I am given permission, I may report on the more successful aircraft and how many the producer has delivered.
This industry data will be quite different from our data on Light-Sport Aircraft, Sport Pilot kit-built aircraft, and modern gyroplanes. You can find out everything about these segments on our Tableau Public page. This data comes 100% from FAA's aircraft registration database. I believe it to be the most complete and most accurate information anyone has on these three segments.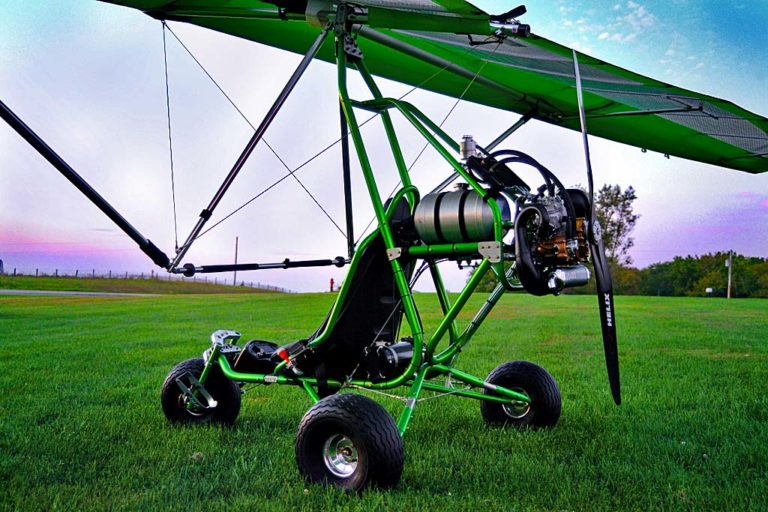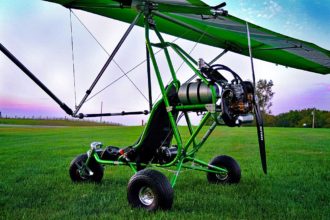 Because Part 103 ultralights are not required to be registered with FAA, I will ask each producer to tell me how many aircraft they delivered in 2019 and 2020. I will exercise my own judgement and do my own due diligence to make this information as accurate as possible. I will use my intimate knowledge of this sector to determine if numbers seem unlikely and then I will investigate further. At least over time, I believe this can provide reliable information but even in the first year, it will be the best information anyone has.
I suspect the Part 103 List will become as popular as our present SLSA List. Along with PlaneFinder 2.0, the SLSA List is one of our most-visited pages and I think the Part 103 List may come to rival those two because readers of this website like affordable aircraft …and Part 103 ultralights are aviation's most affordable.
---
List of Ultralight Producers


The Part 103 "Draft" List

This list is not in any particular order. Please attach no significance to the position in this draft list. A flag shown after the aircraft indicates both the origin of the design and the location of its manufacture is the United States. This is just for illustration and carries no particular meaning.

Before the Part 103 List goes online, I will add web addresses and email addresses for all companies plus links to my articles about that aircraft or company. Here then, 53 producers strong, is the draft list that I fully expect to expand:

FIXED WING / THREE AXIS AIRCRAFT
This list is still in development; more entries are expected
1— U-Fly-It Aerolite 103 ??
2— Kolb Firefly ??
3— Quicksilver Sprint, Sport ??
4— Better Half VW Legal Eagle ??
5— Aeromarine-LSA Merlin Lite
6— Aeromarine-LSA Zigolo
7— Badland Aircraft F-series (formerly Kitfox Lite) ??
8— Just Aircraft 103 Solo (in development) ??
9— Hummel Aviation UltraCruiser ??
10— TEAM MiniMax, multiple models ??
11— Fisher Flying Products, multiple models
12— Aero Adventure Aventura UL (formerly Buccaneer) ??
13— JH Aircraft Corsair
14— SD Planes SD-1 (qualification pending)
15— AVI/Modern Wings Swan 120
16— Quad City Ultralight Challenger 103 ??
17— CGS Hawk 103, Ultra ??
18— Phantom Classic X-1 ??
19— M-Squared Breeze SS ??
20— Ekolot Elf KR-01A
21— Earthstar Gull 2000, Soaring Gull ??
22— Carlson Sparrow (market reentry underway) ??
23— Sherwood Kub
24— Eurofly Minifox
25— Lazair Nouveau
26— Thunderbird SNS-8 Hiperlight ??
27— Airsport Song UL
28— Jordan Lake Aero Air-Bike 103 ??
29— Mitchell Wing A-10D ??
30— Sector Aircraft Quantum 103 (in development)
31— Simplex Aero Zing, Cloudster ??
32— Cloudbase Aviation Skylite, Lil' Bitts ??
33— Wings of Freedom Phoenix 103, Flitplane ??
34— Tri-State Kites Smithsilver 103 ??

WEIGHT SHIFT (TRIKES)
35— Evolution Rev ??
36— North Wing ATF, Solairus, Maverick ??
37— Air Creation Pixel
38— AirBorne Australia T-Lite
39— Airtime Aircraft Explorer 103 (amphibious) ??
40— Grif Italia, multiple models
41— Aeros Ant
42— FlyLight PeaBee
43— Ace Aviation Spirit series
44— Eurofly Snake

POWERED PARACHUTES
45— Infinity PPC Challenger ??
46— Six Chuter P3 Lite ??

HELICOPTERS
47— Innovator Technologies Mosquito Helicopter

GYROPLANES
48— Fusioncopter Nano gyroplane
49— Star LSA Star Bee Gyro ??

POWERED, WHEELED PARAGLIDERS
50— Blackhawk LowBoy III, Quad ??
51— Sky Driving Skykart ??
52— Green Eagle, multiple models ??
53— Fresh Breeze, multiple models
---
A note about our Part 103 Ultralight logo — Yes, I know this is actually a drawing of a two-seat Flightstar II. It was the most appropriate artwork I had (thanks, Rich!) of an aircraft not presently in production and one that will not return. I wanted something neutral and I thought this worked. If you noticed this "anomaly," pat yourself on the back for your sharp eye.