At airshows throughout 2022, I repeatedly spoke to pilots interested in ultralights, the true Part 103 variety. I continue to be impressed by two apparent facts.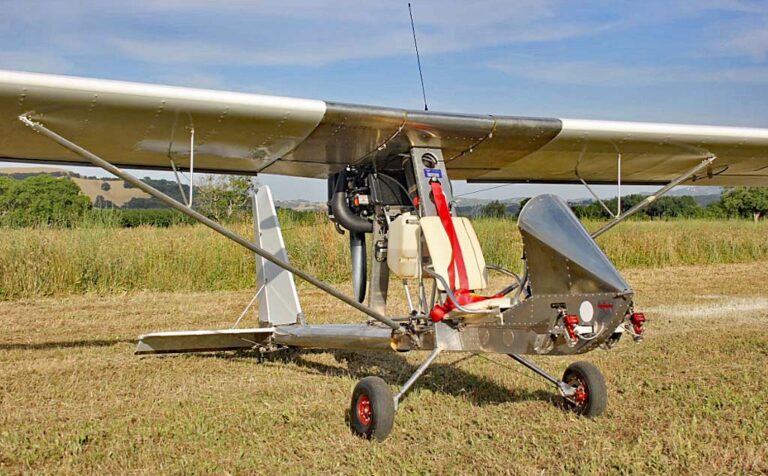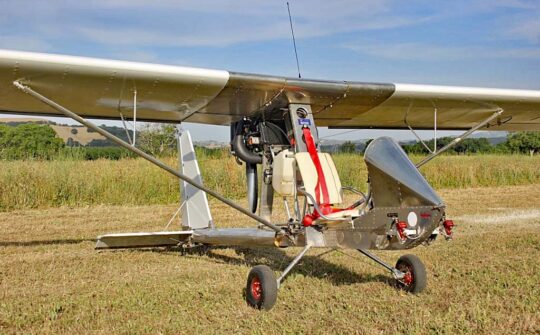 First, among the better-informed recreational pilot population, virtually all know what a Part 103 ultralight is but most think they remain a small percentage of the aircraft being sold to pilots each year. Many also think a legitimate three-axis Part 103 is no more than a fantasy — one critique is that most fixed-wing 103 entries exceed allowed weight.
Secondly, the less-well-informed general pilot population has heard of Part 103 but often believe those aircraft mostly disappeared back in the last century and are only seen rarely these days.
Both could not be more wrong.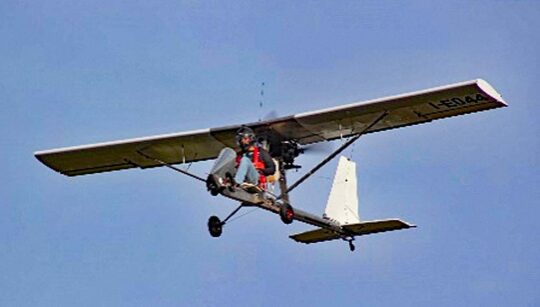 In numerous conversations, I've expressed my belief that Part 103 ultralights sell at approximately the rate of new Light-Sport Aircraft. Most folks find that hard to believe. I understand but this reveals how invisible these flying machines tend to be. Part 103 ultralights are frequently flown from fields, distant from controlled airports. As they don't fly fast or make a lot of noise they somewhat dissolve into the background of aviation.
Those who enjoy them feel differently and know better. The organizers of the World Ultralight Fly-In have tapped this interest (article).
Now those enthused by the most affordable aircraft available in all of aviation can celebrate a fresh arrival… supplied through a new arrangement. Let me explain.
Welcome Back, Zigolo
New Name & New Production
"Aeromarine is proud to introduce the newest and most practical ultralight ever," Chip Erwin exclaimed! "Or nearly ever… TrueLite is designed by Aviad and manufactured and distributed by Aeromarine." TrueLite follows on the Zigolo from the same designer (article).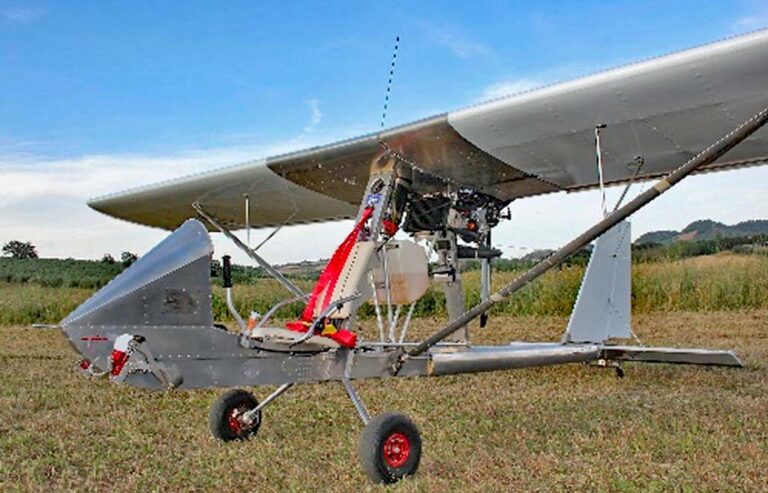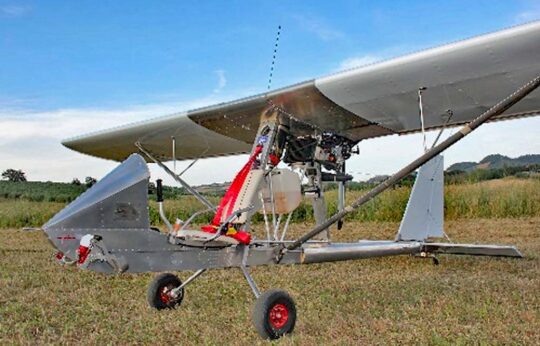 Chip has a long background that many know. He was the originator of the SportCruiser that remains one of the top LSA sellers in the USA. He developed the affordable Merlin and Merlin Lite (articles for each). He has made floats for numerous aircraft. Chip develops all this using extensive European contacts but he brings interesting aircraft to the USA to be further refined for American pilots.
A longtime aviation innovator and marketer, Chip has renamed the awkward Mg21 into a more memorable TrueLite. The TrueLite variation on the Mg21 theme involves updates and changes to suit the market Chip envisions but Francesco Di Martino's original design provided the structure, planform, and construction for Aeromarine-LSA to take further.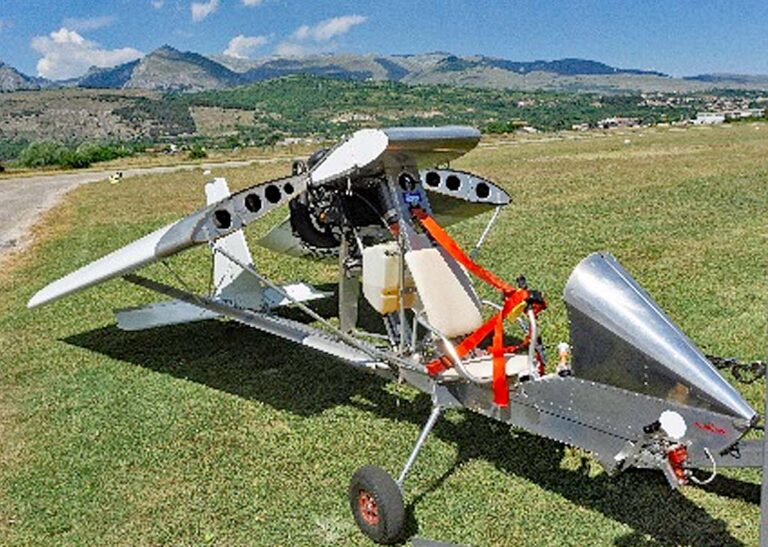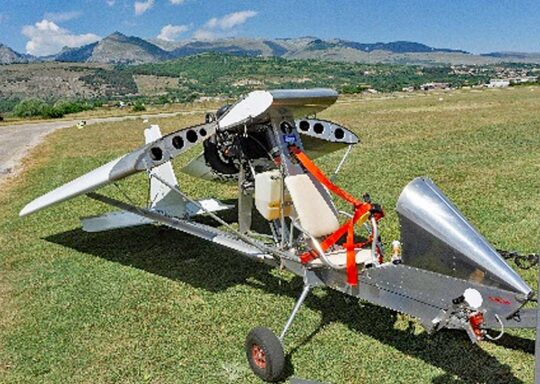 It appears the rebadged model is truly ultralight but what's more valuable to Yankee enthusiasts may be the Made-in-America approach Chip is taking with partner Paul Mather (of M-Squared Aircraft fame). Both men are longtime industry veterans. These guys have seen it all and TrueLite is their focus for 2023.
Paul confirmed the overall plan when he stated, "We are going to do the manufacturing of the aircraft in the United States for worldwide consumption."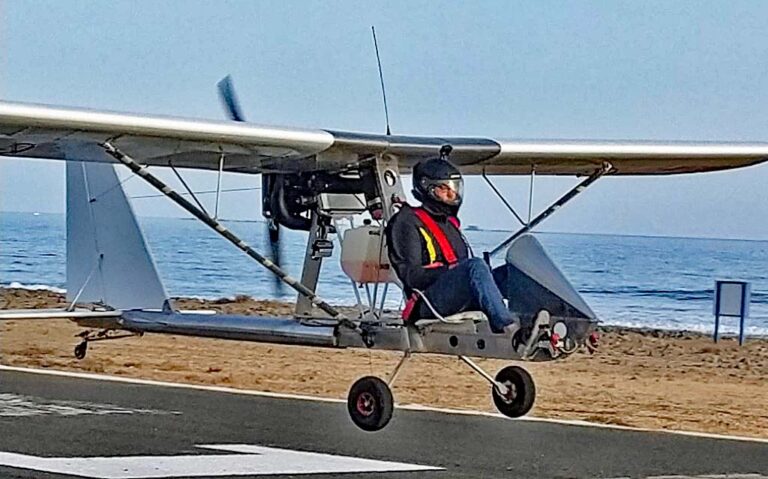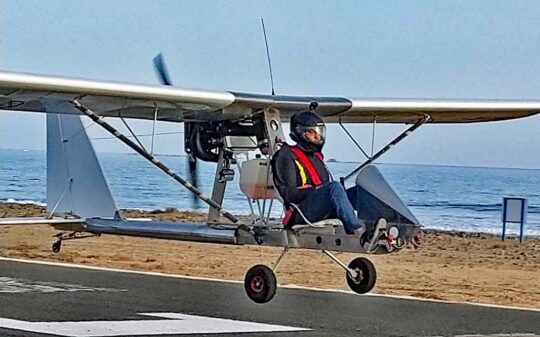 The collaborators will offer dual configurations: an advanced kit and fly-away model, either possible thanks to the gentle regulation of Part 103. "The advanced kit will come more or less ready to assemble," Paul clarified. For those that just want to fly, we can and will offer ready-to-fly TrueLites. In addition, we can offer a float-equipped model." See pricing in the nearby info panel.
Manufacturing will take place at the base of M-Squared Aircraft in St. Elmo, Alabama. "As part of his acquisition, Chip should receive all the blueprints and drawings. We will use these to do all the fabrication here," Paul noted, adding that some tooling will be provided from Francesco, for example, wing rib forms.
About TrueLite
"It only takes two minutes to fold the wings on the TrueLite," Chip boasted. "This means hangar space is no longer required. Simply roll the TrueLite onto a small trailer (available separately) and drive it home." TrueLite can fit into a one-car garage, trailer and all, Chip assured. Given long waits to secure a hangar at most airports, this adds real value.
TrueLite's fuel is not located in the wing and no controls need to be disconnected. "An owner can truly be ready for transport in only two minutes," Chip verified.
The main structure of TrueLite is all-aluminum including ribs, wing spars, and fuselage. Empty weight is less than 240 pounds and that is with the included parachute rescue system. "Partial Dacron wing skins assist in achieving a weight that is well below Part 103 compliance," Chip explained.
Standard equipment on every TrueLite includes: Full EFIS and engine EMS; a liquid-cooled, dual-ignition, 36-horsepower engine; emergency airframe parachute; tundra tires with hydraulic brakes, float fittings (for those that may want to add optional floats later).
"Aeromarine has been manufacturing aluminum floats for ultralights and LSA for decades," Chip said. "Our latest floats weigh only 30 pounds each and are perfect for TrueLite. Now you can store your TrueLite on a small boat lift or jet ski docks. Or, you can simply take it home on a small boat trailer behind nearly any size car."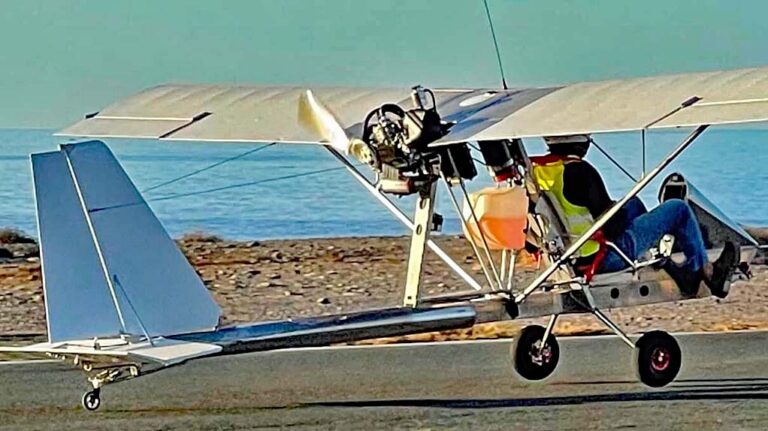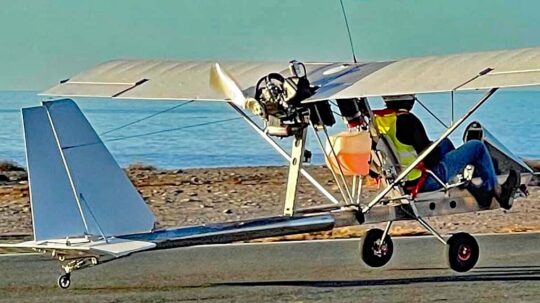 The designer and Chip say that TrueLite will cruise at the maximum speed allowed under Part 103 and consume only two gallons per hour. Even with Part 103's tight limit of five gallons maximum, this leaves more than two hours of flying (at cruise power setting).
Aeromarine plans to offer all-inclusive quick-build kits for $25,000. "These easy-to-ship kits take only about 100 hours to assemble," said Chip "and kits include the EFIS, parachute, engine, and prop. All you need to add is your labor and some paint."
Because the Part 103 regulation allows, Erwin and Mather will also offer fully assembled and test-flown TrueLites for $29,500 including airframe parachute and EFIS.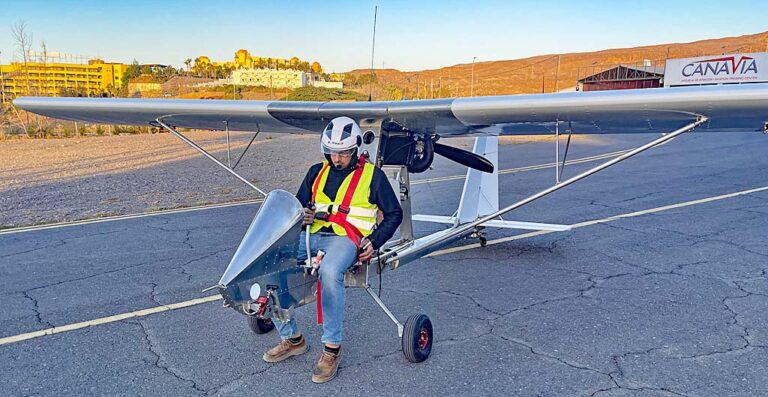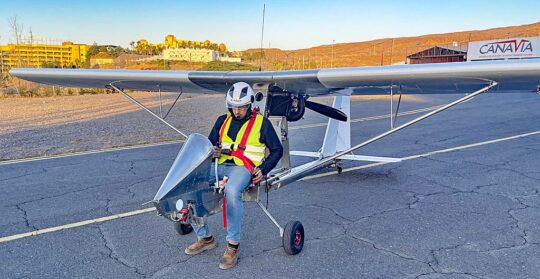 The first public display of the TrueLite and the TrueLite on floats is planned for the Sun 'n Fun show in April 2023, however, production has begun and the order book is open.
Hmmm, I'd recommend interested pilots inquire early. I see production selling out quickly.
ARTICLE LINKS:


Here are two videos from designer Francesco Di Martino.
The first has wing mounted in-flight views while the second shows the wing folding in real time.