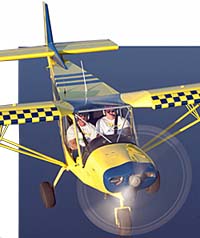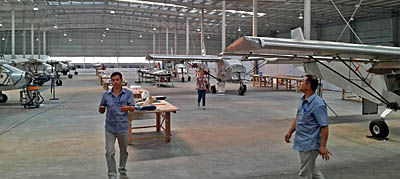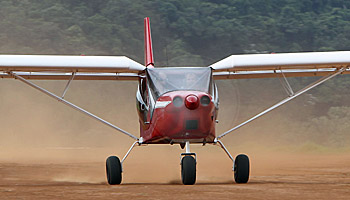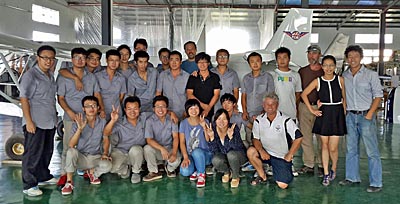 China, China, China … Americans hear a lot about this fast growing country although financial news outlets say growth is slowing as its economy matures. American pilots have been hearing plenty, too. Sometimes it seems like an unending list of companies (Cirrus Design, Continental Motors, Mooney Aircraft, several LSA seaplane manufacturers and various other enterprises) that report gaining Chinese investment. We have several times written about western light aircraft builders gaining approval to sell in China after meeting requirements from the country's aviation authorities. We have even seen a number of Chinese-designed light aircraft some of which are exploring new new ideas. European and other aircraft are offered for sale at shows though deliveries remain modest. Behind all this bustle of activity Zenith Aircraft has been quietly collecting orders and making shipments. Indeed, they released fresh news about their success in China.
Zenith announced that the Mexico, Missouri kit builder recently shipped their 45th kit for a STOL CH 750 to China. Now we're talking although one industry expert commented, "What are they doing with all those aircraft; the opportunity to fly them is so limited." Another industry leader who has traveled several times to the country is amazed anyone can fly VFR as the skies over big cities are so hazy with pollution that you can hardly see the sun. Zenith said, "Once [the 750 kits] arrive in China, AGRHA Corporation, which operates kit assembly facilities in Nantong, Jiuangsu, Chongqing, Mianyang, Sichuan; Shenyang, Liaoning and Beijing, assembles the Zenith kits on a production line, fully assembling the aircraft to factory specifications that include the Rotax 912 ULS engine and Dynon SkyView avionics." Photos accompanying this article show one such facility and Zenith indicates AGRHA has eight locations. "They are then test flown … before delivery," added Zenith. [AGRHA] plans to send them to flight schools around the country. They are very popular with student pilots."
Zenith reported that Chinese customers are "enamored with the STOL CH 750 for its flight characteristics, for its tricycle gear, and the fact that it can be landed in an open field or on a dirt road." Given numerous reports that airfields allowing private flying are still rare, flight training operations are taking place in areas where there are no airports, said Zenith. "Occasionally, a bulldozer is used to clear a strip that is uneven and left covered with rocks or dirt. What might prove damaging to certificated aircraft is not an issue for a Zenith, which is designed for utility applications and is well-suited for 'off airport' operations," the company reported.
"They haven't yet produced a lot of Part 23 Aircraft in China, but they have responded very quickly to working with complete kits," said Zenith Aircraft President Sebastien Heintz. He believes that tricycle gear on an aircraft that is rugged and reliable is essential in such a developing situation. Sebastien also feels CH 750's slow landing speeds and wide visibility make the their bubble-door side-by-side two seater an ideal machine for flight training. "We're quite pleased to be doing our part for the balance of trade," finish Sebastien. All components are American sourced and exported to the far eastern nation.
The following short video shows test flying of the CH 750 in China as well as some assembly building interior views.