At the season ending DeLand Showcase show, Flight Design was ably represented by John Hurst. We interviewed this longtime LSA veteran; watch for that as editing is completed. What we did not get was an update from the company, as we did with several other vendors (see earlier reports).
Flight Design USA president Tom Peghiny since reported that his import enterprise enjoyed a reasonably good year in 2018 with a few weeks remaining. Indeed, he communicated while flying a new CTLS up to Canada for delivery under their Advanced Ultralight program*. New unit volume is lower than the early gold-rush days of Light-Sport Aircraft (2005-2007) — the same as for other companies — but new sales are returning for Flight Design; in addition, their service, factory parts. and used business bolsters the longtime U.S. operation.
Longtime market leader Flight Design took something of a breather in 2016 and 2017 as the German company reorganized under new leadership (article). The business decision allowed CubCrafters to take over the lead position among LSA deliveries in America although that company trails far behind in worldwide sales.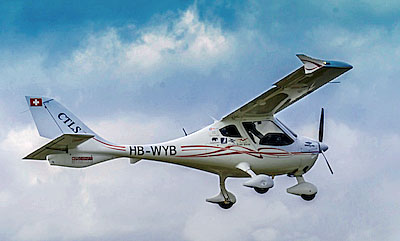 Lift is now the owner of the German company's popular design, which enjoys more than 1,500 aircraft flying in countries around the globe. The same company also represents the deluxe side-by-side Rotorvox gyroplane (article and video).
As part of the reorganization, Flight Design also signed a manufacturing contract with AeroJones Aviation to build and represent the CT-series of aircraft in the Asia-Pacific region. That company has recently been active not only in its base of southern China (Xiamen) and Taiwan but has traveled to Australia and New Zealand to meet with customers, representatives, and media people.
Handiflight to Depart Soon
Another way this storied company shows its global approach to business is by sponsoring a worthy effort called Handiflight.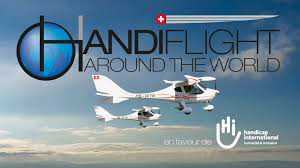 Flight Design said this "is a daring adventure by physically challenged pilots to fly around the world starting very soon, on November 18, 2018. Company CEO Lars Joerges announced that the German manufacturer is a contributing sponsor to the undertaking. The flight will be conducted using a CTLS aircraft.
According to Flight Design, the globe-girdling flight will start from Geneva, Switzerland and will plan to visit 40 countries in five continents while traveling more than 49,000 miles. The flight plans to make "150 stops to meet, share, inspire and promote the inclusion of disabled people worldwide," organizers said. The goal is to raise funds for Handicap International and is further sponsored by the Lions Clubs International, a fraternal organization that raises money for worthy causes.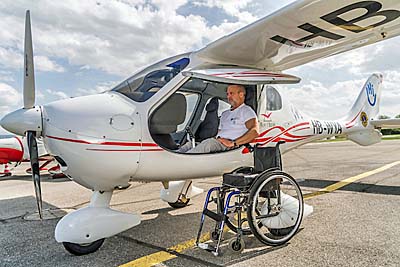 Handiflight is a non-profit association formed in Gruyère, Switzerland in 2007. The organization hosts what they call the biggest fly-in for disabled pilots from all around the world.
After 10 years of successful events, Handiflight is now tackling a new goal: "To fly around the world to explore new horizons, look for new challenges, combat prejudices and promote the inclusion of disabled people."
"We met with Daniel Ramsier, one of the organizers of the Handiflight," said Joerges. "We were very inspired by his vision and wanted to be part of this adventure." Primary pilots Paolo Pocobelli, Guillaume Féral and Mike Lomberg will lead an international team of more than 15 pilots with physical disabilities.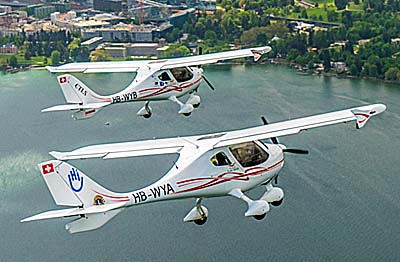 Upon the completion of this flight it will mark the third flight around the world for a CT-series aircraft. The first time occurred in 2007 by two pilots from India to celebrate the Silver Jubilee of the Indian Air Force. The second round-the-world flight was Azimuth 270, a flight by Yannick Bovier and Francisco Agullo, two Swiss Airbus pilots who flew a westward flight around the equator of the Earth in 2010. Soon will begin this great and inspiring flight by Handiflight!
* LAMA is beginning an advocacy effort to encourage Canada to accept Light-Sport Aircraft but for now LSA producers must offer aircraft that meet the 1,232-pound limit of Advanced Ultra Light in Canada. The nation used the number first proposed by FAA but the U.S. agency later went to 1,320 pounds (land planes; seaplanes are 1,430 pounds)