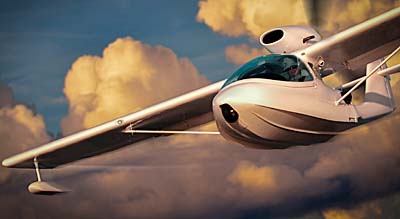 Seamax will join Embry-Riddle Research Park's Customized Business Acceleration Program, the aeronautical university based in Daytona Beach announced on July 3rd, 2017.
"This partnership will allow us to integrate Seamax into Embry-Riddle's remarkable research and devel- opment cluster to further accelerate our technological and business capabilities" said Seamax CEO Gilberto Trivelato. "It will enable our company to leverage new features to our aircraft and to introduce more reliable products to aeronautical market."
A great partner helps and the business concept with a major academic institution sounds good but what does it mean?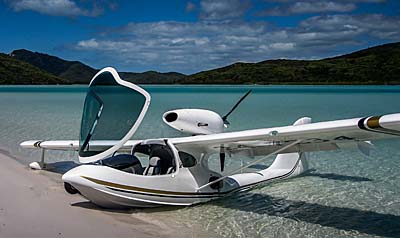 For AirMax, which recently reentered the U.S. market after a business reorganization (see recent article). it means a new American location for the Brazilian manufacturer. The company's U.S. office will be housed at the John Mica Engineering Aerospace Innovation Complex, called MicaPlex, at Embry-Riddle's Research Park adjacent to the Daytona Beach Campus. This location will allow the producer to work with current Research Park tenants and resident partners as well as access research facilities, technology and resources.
"One of our strategic priorities for the Research Park is to help international companies enter the United States," said Embry-Riddle President Dr. P. Barry Butler.
SeaMax designer Miguel Rosario created the M-22 SeaMax in 1998, flew the prototype in 2001 and began production in 2002. Headquartered in Sao Paulo, Brazil, the company was founded in 1998 and is certified  in 19 countries. SeaMax has sold 150 units globally.
"We chose Embry-Riddle Aeronautical University because of its potential for accelerating our company's plans to expand into the United States," said Seamax U.S. Headquarters Executive Director Shalom Confessor.
Named for former U.S. Representative John Mica (R-Florida), MicaPlex will house collaborative workspaces, a wide range of laboratories and business support services in 10,000 square feet of flex lease space to meet tenants' needs. The first building phase also includes a large wind tunnel and test facility with cutting-edge instrumentation.
Embry-Riddle is the world's largest university specializing in aviation and aerospace with residential campuses in Daytona Beach, Florida and Prescott, Arizona with 125 "Worldwide Campus" locations in the United States, Europe, Asia, and the Middle East.
SeaMax joining up with Embry Riddle in this way may lead to a deeper relationship later and gives the Brazilian company an excellent foothold in the USA.