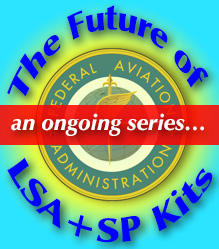 By my study and reports from several other organizations, the world has somewhere north of 1,000,000 pilots. That estimate includes all airline, military, GA, and recreational pilots even including hang glider and paraglider pilots and sky divers. One million, more or less.
Now, as anyone who has not been vacationing on Mars the last couple months probably knows, another new multicopter is captivating YouTube gazers.
Dubbed Jetson One after the famous TV cartoon from decades past, this small vehicle is certainly intriguing… even if you are one of many current-day pilots who dismiss these aircraft. The video below has been viewed more than 14 million times in three months!
Not only haven't we seen the last of this, more likely this is just the beginning.
No, Not Air Taxis…
Recreational Multicopters
Look, this article is not about air taxis or so-called UAM vehicles (Urban Air Mobility, according to some who enjoy making up new names for these multi-motored flying contraptions). Uber Air may be coming but I'll bet it is years in the future because of new regulations that will be demanded by the political class and concern from the big-city general public about weird aerial machines buzzing overhead.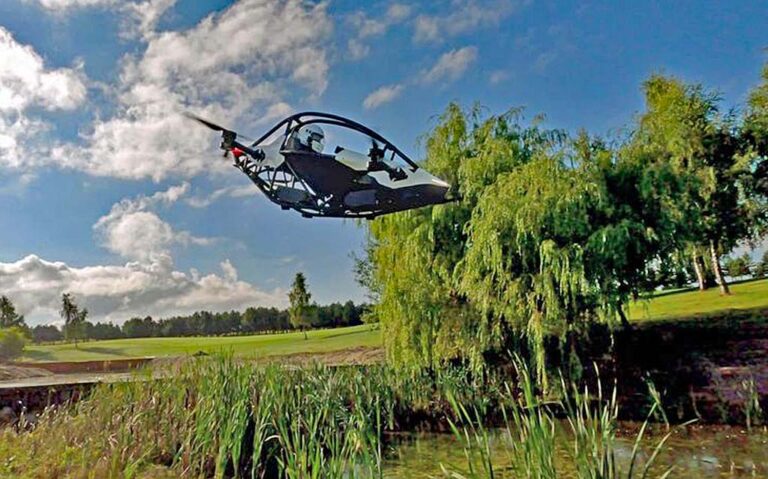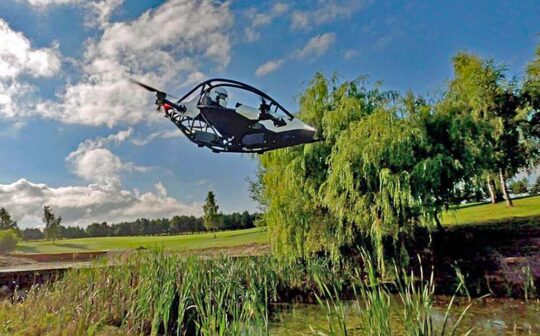 In this article, I'll explore only such aircraft that might be called recreational. Interestingly, these developers have discovered Part 103 and are using it to get their aircraft to market. Like them or not, you have to admit these people are creative and driven. We should expect to see more of this.
Indeed, people who might buy one of these aircraft could conceivably outnumber all current-day pilots. So, as my clickbait title asks, "Are we Sport Pilots an endangered species?"
"We aim to make the skies available for everyone with our safe personal electric aerial vehicle," writes the producer. "We intend to make everyone a pilot." Are you good with that? Millions of new pilots? You could be the minority. Or maybe not. Future history cannot be written yet.
What is Jetson One?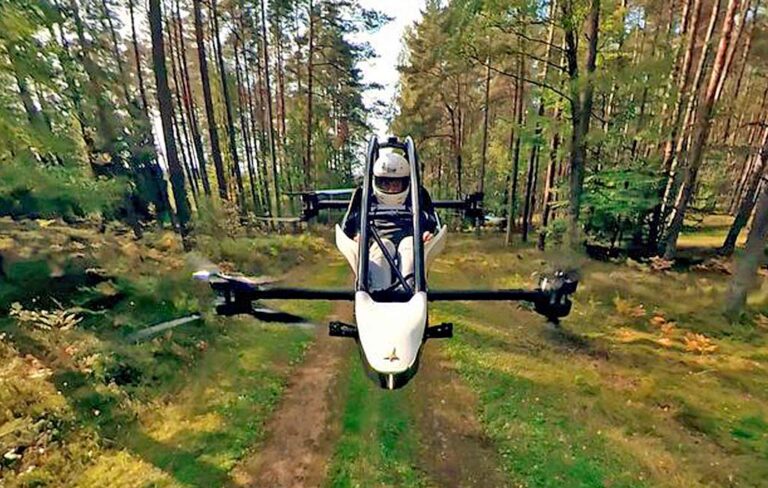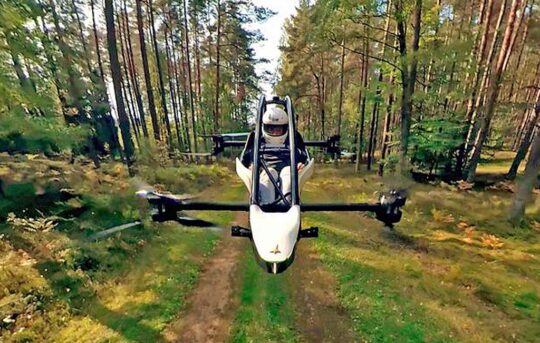 Reports FutureFlight.aero (bold and italic highlights mine), "Jetson produces a kit-built eVTOL aircraft called the Jetson One. The Swedish company was founded in November 2017 by high-performance car entrepreneur Peter Ternstrom and drone specialist Tomasz Patan. In the summer of 2022, they [will] start production of the single-seat Jetson One model, and deliveries of the kit-built vehicle are set to begin before the end of the year. In October 2021, the company officially opened an order book, having previously made a number of word-of-mouth sales. Its limited production run is sold out through 2022 with the next delivery slots available in 2023." This appears to translate to 12 aircraft in 2022 with 104 more already ordered for delivery in 2023; only three spaces remain for '23 at this writing.
The chassis, as the company calls it, is constructed of aluminum with carbon fiber for the balance of the structure.
"The aircraft is being produced under FAA Part 103 rules and, as such, owners do not need a pilot's license to fly it," wrote FutureFlight.aero accurately and assuming it can address an FAA challenge). "Jetson says it provides a day of flight training to customers, who complete assembly of the $92,000 aircraft themselves." To place an order, the company asks for "a deposit of $22,000."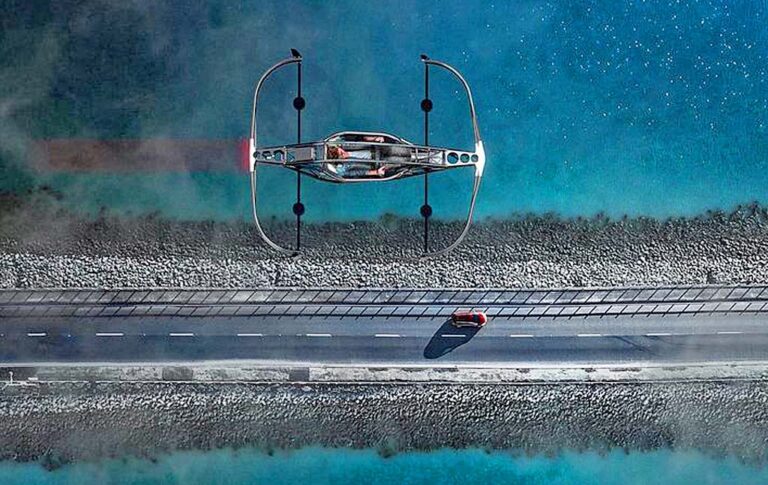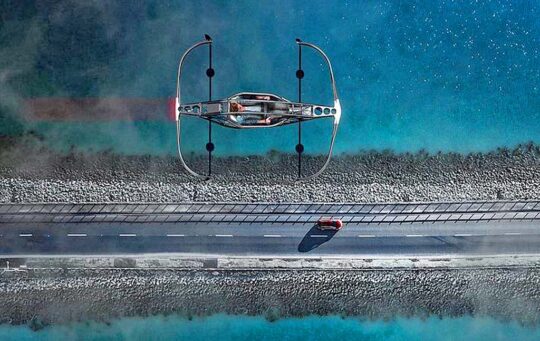 "The elementary design features an open chassis that means the Jetson One is only suitable for operations in fair weather conditions. It has eight sets of electric motors and rotors, and is fitted with a whole-aircraft recovery parachute," wrote FutureFlight.aero.
"We aim to make the skies available for everyone with our safe personal electric aerial vehicle," say the two developers. "Jetson One [is] a commercially available personal electric aerial vehicle that you can own and fly."
---
Jetson One
TECHNICAL SPECIFICATIONS
Jetson empty weight —  190 pounds (86 kilograms)
Maximum pilot weight — 210 pounds (95 kilograms)
Dimensions — 8 feet long x 5 feet wide x 3 feet 4 inches tall (2,480 mm x 1,500 mm x 1,030 mm)
Width when folded — 3 feet (900 milimeters)
Flight duration — 20 minutes
Top level flight speed, software limited — 55 knots / 63 miles per hour (102 kilometers per hour)
Service Ceiling — above 1,500 feet AGL
Flight controls — 3-axis joystick / throttle lever
Battery type — high discharge Lithium-Ion
Charging time — 1 hour on 220 volts / 2 hours on 110 volts
Max total power output — 118 horsepower (88 kilowatts)
Chassis type — all-aluminium space airframe
Motor type — high power output electric brushless outrunner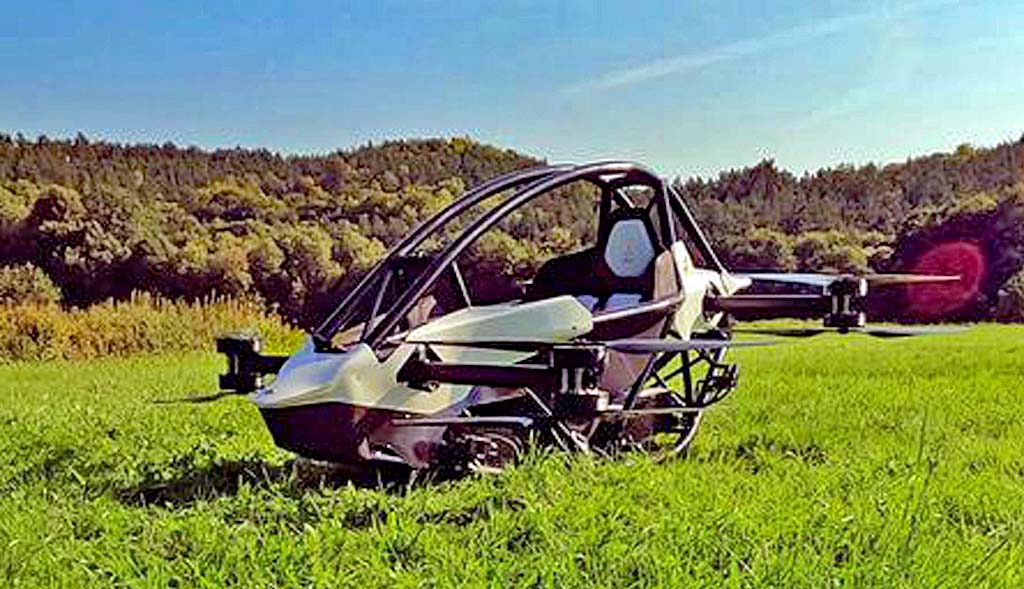 If you want to join what may be millions of teen-aged boys on their smartphones, here's a link to a whole series of videos on Jetson One: click or tap to see more
Previously, I've written about a "motorcycle" multicopter called Scorpion — the Opener Blackfly (with its own unique approach) — the Kitty Hawk Flyer (since withdrawn from the market) — and most recently, the Lift Aircraft Hexa, which is taking a different tack than others with a plan to rent their aircraft. All these entries asked to qualify under Part 103.
I have also written about many other multicopters on this website but several have already disappeared. Even earlier concepts, so-called roadable aircraft or flying cars, seemed to have lost inertia. Recently, pioneering developer Terra Fugia reported they are putting their Transition on the back burner while they change focus.
We cannot know what tomorrow holds. Reports of the demise of "conventional" aviation may be premature. Yet videos like the one below draw large numbers of views. At least it shows an interest in flying.