You can hardly follow any media without finding some article about the latest whizzbang electric propulsion multicopter project that "will transform urban transportation!" Or so they breathlessly exclaim.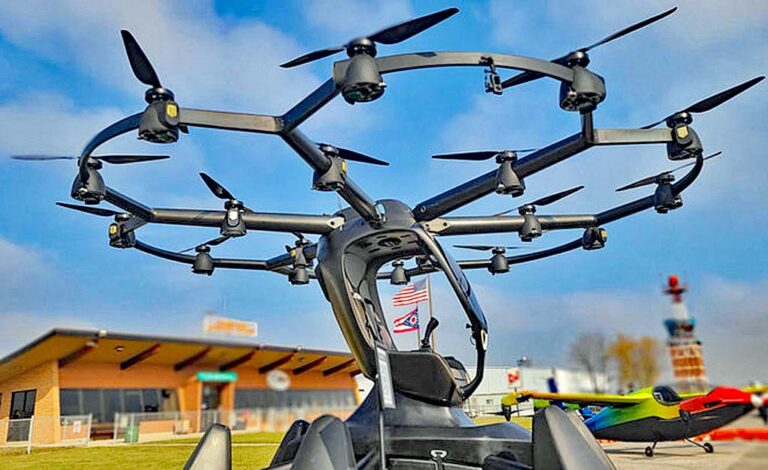 Fine. I look forward to going from a downtown hotel to the airport in minutes versus slogging through ground traffic for an hour. Will these arrive in some near future? Maybe. Even if they do arrive sooner than later, would a pilot feel entirely comfortable flying in an autonomous, computer-controlled aircraft? Only you can answer that question.
You might get a chance sooner than you think.
Whatever you think right now, would you change your mind if you got to fly one of these machines, safely, of course?
Since autonomous operation is part of the plan, a current-day Lift Aircraft Hexa could take over any time and land safely on its own. Heck, my ancient (3-year-old) DJI drone can do that, with zero input from me. These things are pretty smart. So is a Tesla. The controlling technology is largely here.
So… would you go fly one?
From its base in Austin, Texas, Lift Aircraft has announced big plans. Reviewing their historical performance, it appears this company is capable of advancing rapidly to real-life products. Contrarily, some of these multicopter or swing-wing (Osprey-like) projects promote futuristic Urban Air Mobility (UAM) schemes focused on bringing in millions of dollars, delivering more promise than product.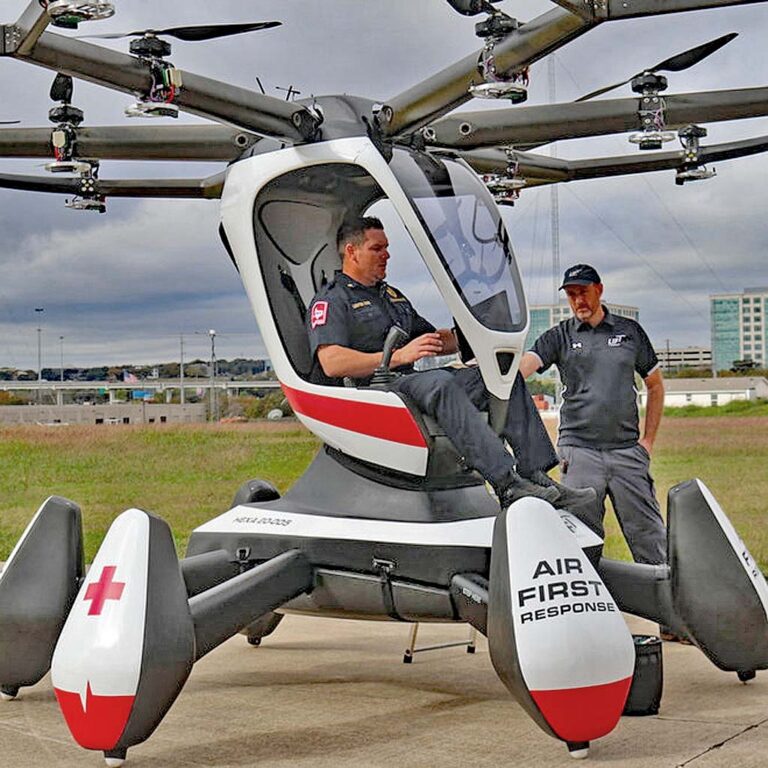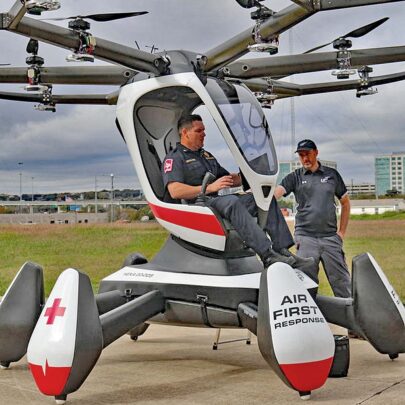 On the other hand, Lift's short history shows a steady movement toward their goals. They've checked a lot of the right boxes, enlisted some experienced talent, and look to be on their way, even finishing their first "shipset" and claiming, "Lift is the first company in the United States to start serial production of an eVTOL aircraft."
Quick Look-Back…
In November of 2017 — Lift Aircraft founded.
December 2017 — Design work underway
July 2018 in Lago Vista, Texas — First unmanned flight
October 2018 in Lago Vista, Texas — First manned flight
In less than one year after the company's founding, Lift Aircraft CEO, Matt Chasen, piloted Hexa on its inaugural manned flight.
"Our team produced a clean-sheet, hover-focused design optimized for safety and conforming to FAR Part 103," Matt said.
After showing the aircraft at various events, Lift is ready to take Hexa on the road offering 15,000 people who signed up a chance to pilot the aircraft.
"We're excited to announce that we're on track to launch customer flights — including our 25-city U.S. Tour — in 2022," Lift said. "This would make us one of the first eVTOL operators and you, one of the first eVTOL pilots in the world."
Should You…
Support or Object?
As I wrote this article, I knew sharp-eyed readers might (1) question Hexa's weight and (2) accept its weight or not, some would lament this could chance unraveling the almost 40-year-old Part 103 regulation.
Now, numerous readers have said for years that the rule needs updating but many others argue that asking for any change might put FAA's least restrictive regulation at risk.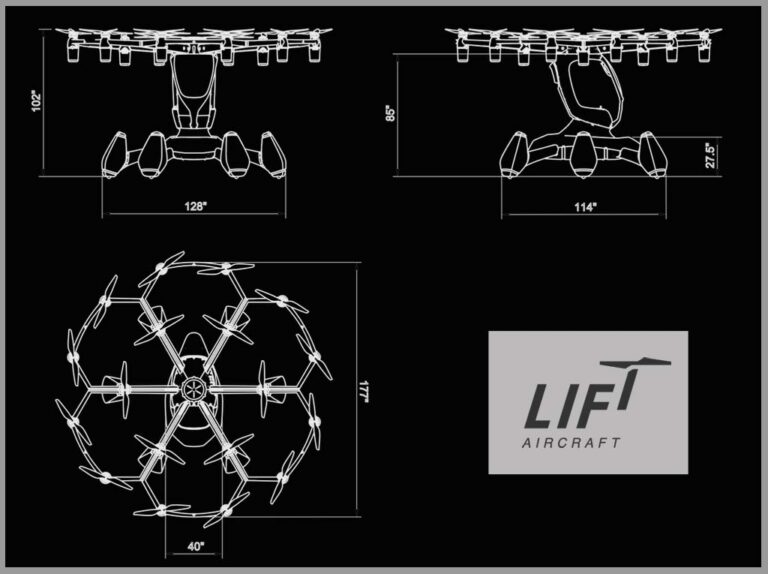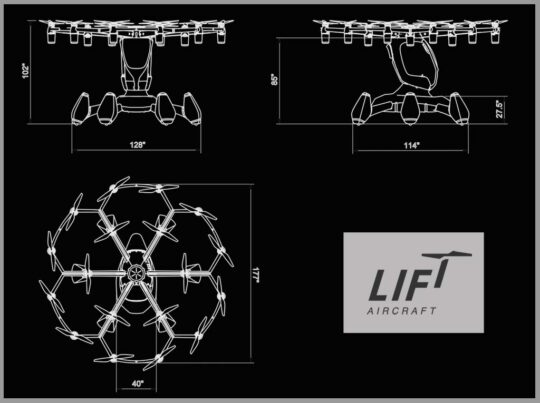 With those two points in mind, what say you? It doesn't matter if you love or hate Hexa. Do you welcome their novel approach to meeting 103 parameters or do you think it could jeopardize Part 103?
Mosaic, the new regulation expected by the end of 2023, is significantly aimed at accommodating eVTOLs, UAMs, and drones into the airspace. Most readers are focused on how Mosaic affects LSA but multicopters are a major reason why Mosaic exists in the first place. However, the new reg is still two years away.
Therefore, a multicopter that can actually qualify with FAA as a Part 103 vehicle and is (nearly) ready for the market has an early lead.
Slipping into a sweet spot, Lift and their Hexa need not wait for Mosaic, yet will benefit from its arrival.
Here's how the Part 103 calculations work for Hexa:
Base empty weight allowance: 254 pounds
Floats (30 pounds each x 7 floats): 210 pounds
Ballistic parachute: 24 pounds
Total allowed: 488 pounds
Current Hexa empty weight: 432 pounds
Excess allowance remaining: 56 pounds
Wait! Seven floats? Yes, six on legs and one under the cockpit. Given the 15-foot diameter of the overhead rotor assembly, Hexa needs a wider stance to be stable in the water. This helps Lift on their weight allowances. Does FAA buy it?
Advisory Circular 103-7, issued to guide FAA field offices who evaluate Part 103 Ultralight Vehicles, "has no verbiage that restricts the number of floats," concluded an FAA MIDO manager when asked specific questions about this aspect of Part 103. FAA may have only envisioned two (larger) floats on a forward landing aircraft but a vertical landing machine requires a different arrangement.
Will "the Public" Fly Hexa?
To reassure pilots and everyone else, Lift has put major attention on safety. "Hexa is semi-autonomous so, regardless of what the pilot does, it will only fly in a safe manner within the limits programmed into the autopilot computer," notes Lift as they work to bring flying to the public.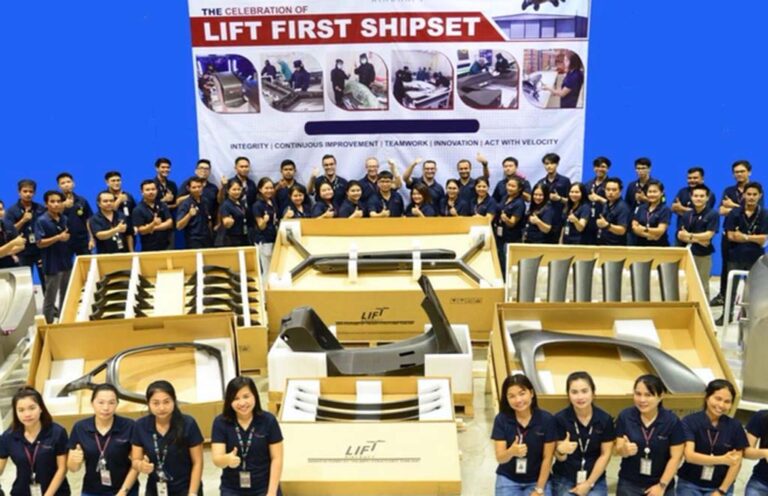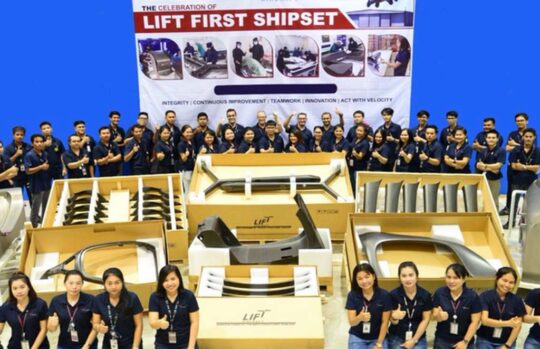 For example, "The aircraft is continuously calculating the energy required to 'return to home' based on altitude, wind speed and direction. Regardless of what the pilot does, the aircraft will automatically return and land when the battery approaches this level plus a reserve, and it can also automatically land in designated safe landing areas, if necessary." Hexa presently has a 15-minute flight endurance
The plans are more explicit in several ways and you can explore their website to learn more.
Does "semi-autonomous" mean you are simply along for the ride? You direct the flight but you (theoretically) cannot screw it up. Is this "cheating?" Are you merely a person saying where you want to fly and the aircraft does it all for you? These are worthy questions pilots may ask.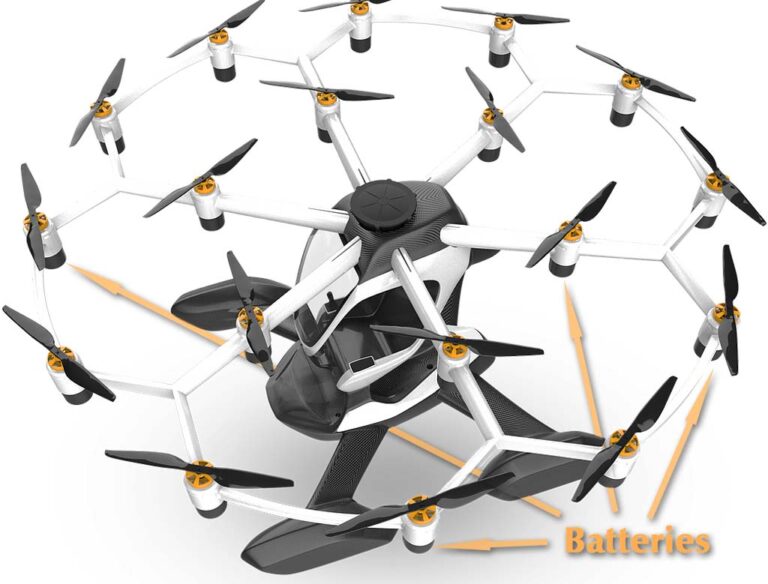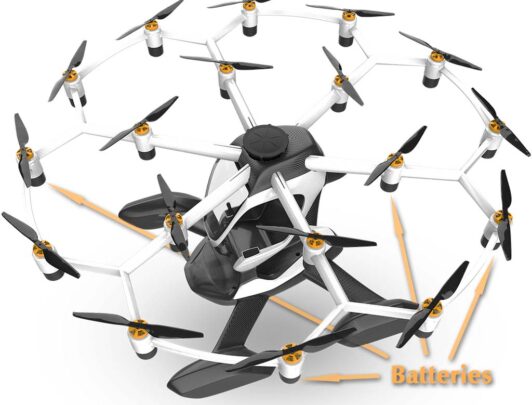 One answer is that pilots already use design features to operate aircraft more safely:  LSA have straight-and-level or 180-turn buttons and very effective autopilots. Engineers went to great trouble to assure an aircraft recovers well from a stall or has landing gear able to absorb hard touchdowns. Are these design features "cheating?"
Over many years in this business I've heard dozens of ideas about how to get more people into aviation. This one sounds as good as any and better than most.
After an hour in their simulator, Lift Aircraft says anyone can go fly, safely. If — that's a big, giant IF — the software is robust enough, yes, I can believe that.
Would it still be flying as a pilot does today? Well, truthfully, few current pilots might be willing to agree but it could produce better outcomes, that is, less crashes.
This story is just beginning and I'll circle back if readers show an interest. But here's an important point.
Lift does not intend to retail sell their Hexa 103 but rather to rent them at a facility they call "Vertiport" (image). The first is already underway but that's material for another article.
I'll tell you what — if a Hexa comes my way, I'd love to take it for a flight. Would you?
---
The following lists highlight some but not all of Lift's plans. The company seems highly focused on safety. That's probably good for their corporate future but also good for the future of anyone who flies Hexa.
Could Lift Aircraft set up rental facilities and how would they guard against problems?
FAR Part 103 allows rental of aircraft
Redundant 2-way communication with Control (experts guiding a renter's flight)
Dedicated controllers monitoring flight telemetry
Multiple remote pilots on standby
Assisted preflight and safety briefings
Emergency assistance and intervention
What happens if a pilot gets in trouble while flying Hexa?
Flight controlled by computer with joystick input (the pilot does direct the flight, is not just along for the ride)
"Let go" of stick is a controlled hover
Automated precision takeoffs and landings
Automatic low battery Return to Home
Automatic wind speed, direction adjustments
What are some safety features has Lift incorporated into Hexa?
Eighteen motors, propellers, and batteries
Safely land with up to 6 motors disabled
Highly reliable — only 18 moving parts!
Propellers out of reach
Enhanced visibility
Distributed batteries (away from pilot; located under each motor)
All critical systems at least 2x redundant
Design factor of safety — more than 2 everywhere
18 separate batteries for fault tolerance
Batteries located way from pilot (thermal runaway tolerant)
Safe emergency landing capabilities on water
Energy-absorbing center float crumple zone
Whole aircraft air-cushion deploys with low-altitude emergency airframe parachute


First up is Lift's main promotional video. It depicts an earlier model before the float system was made more capable. Current models have seven floats, six arranged in a circle and one directly under the pilot.
Although this next video appears aimed at those who may want to invest, it also has numerous scenes you may enjoy.