As we rush toward the Christmas holiday period and get excited about a new season of flying (after a few more weeks of snow and ice), we have some news to report.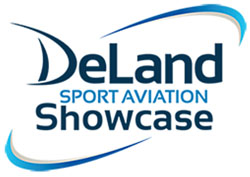 Fortunately, you can stay where it's warm and just watch — thanks to new videos from DeLand. While I missed my YouTube partner Videoman Dave at the show, I managed to fly solo and shoot video interviews and more on my own. Thank goodness, Dave remains at his video editing equipment and I am pleased to post a couple fresh videos below.
A mere three weeks since Deland Showcase 2019 ended the airshow season for the year, fresh videos are flowing to provide information and entertainment.
DeLand Race Around
We started these quick-tour videos a few years ago and to a certain segment of visitors and viewers, these are hits as they show most of the airplane exhibitors plus give a sense of the event.
In this video, I was a one-man band, driving a golf cart, videoing the scenes, and narrating into a microphone. Good thing I wasn't on the highway where I might have been criticized for multi-tasking. If I make it look easy, most of the credit goes to Videoman Dave for expertly editing the conglomeration of video clips and filling in images when aircraft vacated their exhibits to give demonstration flights. I hope you'll enjoy.
---
Tecnam Juggernaut
From the wonderfully simple P-92 — Tecnam's biggest seller that was exquisitely updated last year — to a twin-Rotax-engine model used even by other LSA producers who offer training to multi-engine students, to an 11-seat commuter airliner now in operation in the USA (by Cape Air), the world's leading light aircraft producer seems to have an aircraft for every interest group.
They've also done masterfully well at penetrating the dense fog of national regulations to deliver aircraft in 65 nations. Oh, they are also the oldest continuously operating company serving light aviation, having celebrated their 71st birthday not long ago.
In the following video, enjoy hearing "the face of Tecnam in the United States," Shannon Yeager, tell us about the lovely and luxurious Astore Light-Sport Aircraft.
---
Flyer Bites the Dust
Finally, an aircraft I tried hard to go fly for a review (I failed, despite a strong inside connection) …is going away forever. I refer to the Kitty Hawk Flyer. This single seat aircraft, nicely upgraded from its first awkward-looking configuration, had its electric-charger plug pulled when the company discontinued the one-place multicopter, first reported here.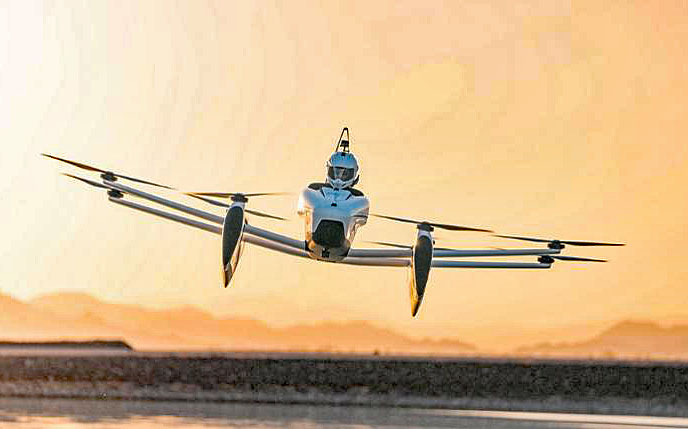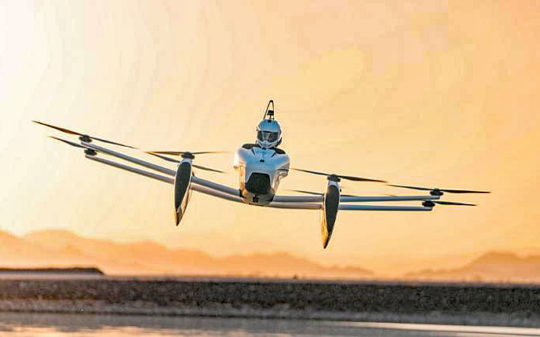 The following information and quotes come from a recent article in Forbes online…
"Flyer [is] a single-seat, battery-powered aircraft intended to be a low-altitude fun machine for use over water, like a jet ski on rotors." The writer is clearly not an active pilot but his reporting appears consistent with other details I've heard. In 2017, Kitty Hawk started taking deposits promising to deliver Flyers to willing buyers by the end of that year.
"Two years later, however, Kitty Hawk's promise to bring personal flying to the masses has failed to take wing yet amid technical problems and safety issues with Flyer and unresolved questions about its practical use, according to four former Kitty Hawk employees who were among six who spoke to Forbes on the condition of anonymity due to nondisclosure agreements."
Aerospace & Defense reporter Jeremy Bogaisky wrote, "Kitty Hawk confirmed to Forbes that, after unveiling a more polished version of Flyer last year, it has decided not to sell the one-seater to individuals and has returned deposits to would-be buyers. Behind closed doors, Flyer encountered problems, including frequent breakdowns and fires involving batteries, electric motors and wiring, two former engineers said. Last year, the Mountain View Fire Department was called to put out an early morning blaze at the Flyer building, city records show; former employees said the fire at the Google-owned building involved damaged batteries that had been pulled out of a Flyer that had crashed the previous day in flight testing under remote operation." Bogaisky noted that no one had been injured in the crash or fire.
Kitty Hawk's Flyer "conducted 26,000 test flights with over 100 prototype vehicles," said Shernaz Daver, an advisor to Kitty Hawk. "No person has ever been harmed or exposed due to undue risk."
Supported by the deep pockets of Google's Larry Page, Kitty Hawk was able to hire engineers, machinists and designers to create cutting-edge aircraft. However, Bogaisky noted, "The company faces the same problems as any aspirant in the field: the poor energy density of the current generation of batteries severely limits the flight times and carrying capacity of electric aircraft." He added that "Building a functioning prototype is faster and easier than turning it into a reliable product that satisfies aviation regulators' safety requirements." The technical issues proved quite difficult.
"The latest prototype was breaking down frequently," Bogaisky wrote. "[Flyer] needed regular troubleshooting and repair by engineers, three former employees said." He reported one employee saying, "This thing would break every few hours and need service."
One observation I add… Even with seemingly unlimited funds and a well-paid staff, Kitty Hawk cannot yet make Flyer a viable product. Perhaps they will and maybe, just maybe, they will continue with the single seat, supposedly-Part 103 Flyer. Regrettably, I won't be holding my breath even though I am very intrigued by multicopter-type designs. For now, I guess I'll look elsewhere to take a flight in one of these new-style aircraft.
To get the whole story and hear about how Kitty Hawk is teaming up with Boeing, read the Forbes article.