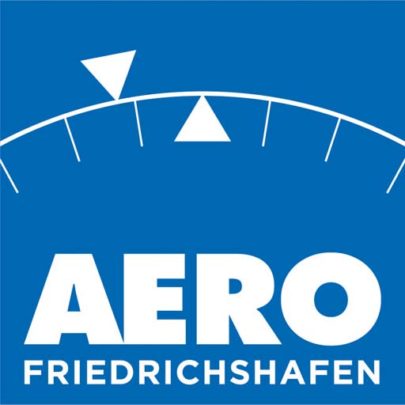 Sun 'n Fun started the recreational flying season as it always does, taking place this year in the beginning of April. Aero Friedrichshafen ended the month at the end of April. These two shows make April the strongest month of the year for airshows, certainly for the affordable aviation crowd.
Aviation journalist and LAMA board director Marino Boric was able to find many worthy stories at the popular German show.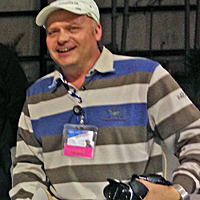 People that know Marino — many of you pilots, but nearly every producer — are aware he is an energetic, superbly-informed, and technically-competent individual. I am pleased to present his work in this and additional articles to follow from the recently-completed Aero Friendrichshafen show in southern Germany.
In this article, Marino provides a short bit about six interesting projects. Some of these you know; some you don't.
I hope you enjoy Marino's quick tour. Look for more… soon. —DJ
---
GoGetAir Aviation
This is a new name for the already existing company from Slovenia. The former ONE Aicraft has now a new name and is called Gogetair.
Their G750 aircraft is one of very few 2+2 aircraft with an MTOW of 750 kilograms (1,650 pounds*), which on first glance looks like a smaller version of Cirrus' piston SR-series. Though the term is no longer common, "2+2" indicates a second set of seats but ones with a smaller amount of leg room. A Cirrus weighs about twice as much as G750 but has a roomy aft seat.
The all-composite G750 can be purchased as a kit or as factory-built RTF airplane. G750 attracted visitor's attention being really sleek, roomy, and exceptionally well refined. Iztok Solomon of Gogetair told us that he is aiming the U.S. market and is looking for dealers and part owners of the company.
* This weight should easily fall under LSA rules in 2024. Note than many other present-day LSA models, American or built overseas, have also been designed to similar weights.
For More Info GoGetAir Aircraft
Avi Aircraft Dracula
The Romanian manufacturer of really affordable aircraft is known to Americans for their Swan 120 (see it at Oshkosh this year), a version of which can qualify for America's Part 103 regulation.
Avi Aircraft has been successful selling their high-wing Swan 120, 115 (103 version), and two place 240 all around the world. At Aero 2022, this aircraft was one of few offerings powered either by internal combustion engine or electric motor.
Avi reported selling 60% combustion engines and 40% electric drive, according to Mr. Berceanu Radu Mircea of Avi Aircraft.
His big announcement at Aero 2022 was a new low-wing aircraft called Dracula. It is powered either by the two-stroke Polini for €31.200 (about $33,000 at today's exchange rate) or by a new adaptation of a Swiss Helvenco four-stroke, single-cylinder engine with 36 horsepower for €33.200 (about $35,000 today). Dracula can additionally be powered by electric motor, which sells for €31.200 + battery cost, up to four-pack at €2.400 per batter (a bit more than $2,500 each).
For More Info: Avi Aircraft
Nando Groppo
Nando Groppo from Italy is one of the most regular and successful exhibitors at Aero.
This year Nando brought his complete aircraft range to Friedrichshafen, Germany. Nando is one of few European Ultralight manufacturers to offer his whole airplane range as ready-to-fly or in different kit packages.
This year he has updated his models G70 and Trail. Nando's G70 is now additionally powered by a Rotax 914 Turbo or fuel-injected 912iS. Both engines are now certified for the new 600 kilogram (1,320 pound) rules in Germany; additionally G70 has now received even the glider tow option. Towing sailplanes aloft in Europe is a common activity.
The real STOL of Nando Groppo is their tandem aircraft called Trail (video interview with Nando). It has been updated by the manual flap control which can be even set to negative deflection angles for higher cruise speed.
For More Info: Nando Groppo
JH Aircraft
Miniature Corsair goes electric! (This design has been sensationally popular with show attendees and readers. —DJ)
In 2020, JH Aircraft from North Germany received the 120-Kilogram Class approval (roughly, Europe's version of Part 103) for its "Pocket-Corsair." In the future, Jörg Hollmann's 120 kilogram (265 pound) light miniature warbird replica will not only be available with a combustion three-cylinder radial engine, but also with an electric drive.
The HPD20 motor is designed to deliver a maximum of 30 kW (about 40 horsepower). Battery packs should be available in three sizes (7, 10 and 14 kW/h). According to the manufacturer, Mini-Corsair can fly two hours with the biggest battery.
The structure of the lightweight Corsair is all carbon fiber; this structure is covered with Oratex 600.
For More Info: JH Aircraft
Zongshen
Zongshen has specialized in two- and four-stroke engines for scooters and motorcycles. Now, they produce aircraft engines.
The France-based company Air K Motors, is the official European distributor of Zongshen Aero Engines from China, and exhibited three new aviation engines for ultralight aircraft with 80 horsepower, 100 horsepower and a turbocharged engine with 115 horsepower.
Variants of those engines could be found on several booths across the exhibition with and without fuel injection. The engines resemble the engines of Austrian manufacturer Rotax, down to the last detail. A fourth variant with 109 horsepower and electronic fuel injection is in the price list, too.
The engines look so similar to the Rotax aircraft engine series that they are presumably copies. The C 80, 80 horsepower engine costs €12.900 (about $12,250), the C 100 costs €13.700 ($14,500) and the C 100 efi (fuel injected) costs €17.500 ($18,500) plus taxes (which in Europe adds 15-25%, depending on the country of sale).
For More Info: Air K Motors
ScaleWings Kit Aircraft
On your first view, the SW-51 Mustang scale replica looks like an original. Several years ago manufacturer ScaleWings presented this dazzling airplane that achieved its maiden flight about one year ago.
The first flying aircraft — built from a kit — was showcased at Aero 2022. As reported here earlier, more than 100,000 details, such as rivets, panel joints, maintenance covers, and textile surfaces, are designed into the surface of the aircraft. It may look for all the world like a metal airplane (as was most of the original) but it is not metal. All those rivets and screws are "fakes" although they are done so perfectly you can barely tell even when you touch them.
Indeed, ScaleWings SW-51 is made entirely of carbon fiber. This not only gives the mini-Mustang plenty of sex appeal, but also assures good flight characteristics. At their Aero Friedrichafen booth, Scalewings Business Development manager Sebastian Gluck told us that they hope to exhibit the aircraft at AirVenture Oshkosh 2022. Apparently it will be flown to the big summer show.
For More Info — ScaleWings Aircraft
---
These featured six are only part of the story of Aero Friedrichshafen. Stay tuned for more in the days ahead!
Next Year's Schedule
I so regretted missing Aero this year due to complications getting Covid documents (that turned out not to be needed, but I could not be certain of that when I needed to make reservations). It was even tougher because more than two weeks separated the end of Sun 'n Fun from the start of Aero, which is far less demanding. Fortunately, 2023 will be similar, with the events separated by more than two weeks. Hurray!
Appearing below are dates for each. I pledge to attend and report from both shows next year.
Interestingly, both shows will have new top leadership next year. —DJ