Down under, heads are down and wrenches are wrenching. A team in New Zealand has been working for years on what might be the most sophisticated new aircraft to emerge …well, anywhere among Light-Sport Aircraft but certainly in LSA seaplanes.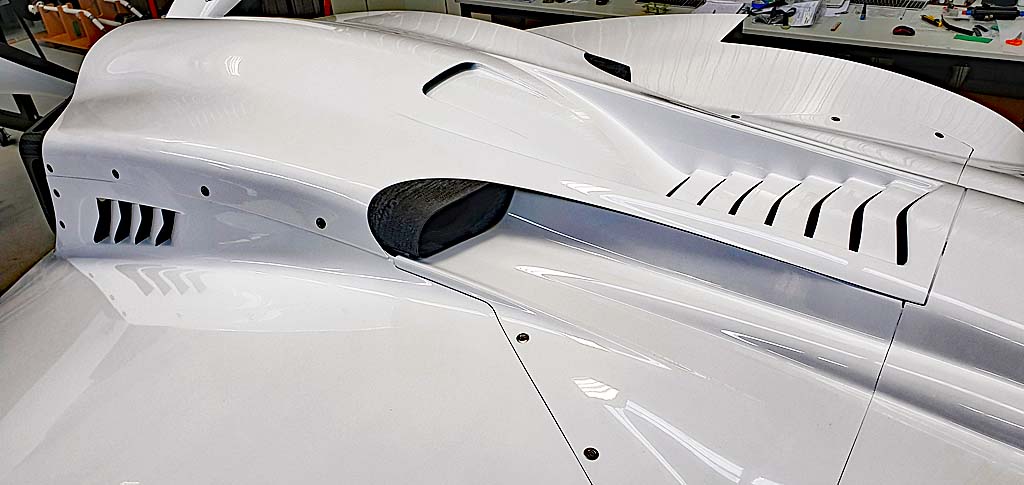 Look out, Icon A5! Here comes Wave and it should be quite exciting.
Designer Paul Vickers (see video interview below) has a history in boat-hull design. This history forms a logical path to a LSA seaplane with its boat hull and water control features. Paul employed that experience but has widened his history to encompass a flying boat, the Wave.
From the images that accompany this article, you may see a artist's sense of style, an engineer's focus on efficiency, and a creator's close attention to detail. I think these fresh photos convey those qualities quite well.
Visual Clues
We can pick up a few clues from these "teaser photos." (Somebody appears to know a thing or two about taking intriguing photos.)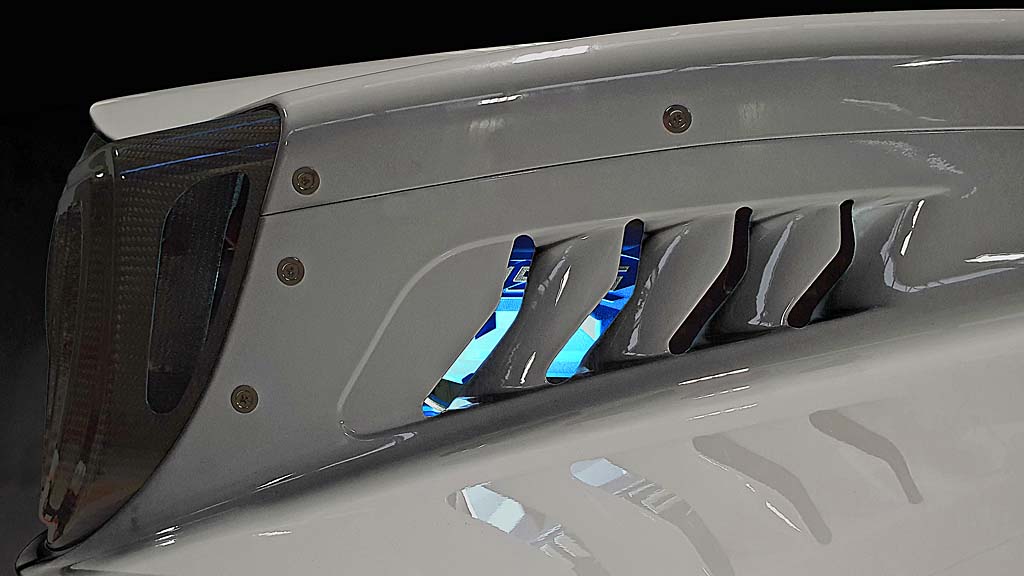 In one image you notice the Rotax 915iS hiding inside its shapely engine nacelle.
Over the years, Wave has evaluated different engines. At one time, they contemplated Continental's 180-horsepower Titan. That would have provided ample power but uses a heavier construction. Vickers finally settled on the latest 141-horsepower Rotax 915iS that is seeing growing use and enjoys worldwide technical support.
With around 20% more weight than Icon A5 — assuming Vickers uses 100% of their FAA-granted weight exemption — but with 40% more power, Wave may turn out to be a lively performer although the real proof of this will be in the flying. Vickers projects Wave to have a cruise speed close to 120 knots and a climb rate of more than 1,400 feet per minute.
In other images, we see that Vickers is working with MT propellers. This established, higher-end company has been involved with exploratory work on a Searey to implement and test Single Lever Control. As that feature is coming for LSA in 2024, Vickers may be getting ahead in another way by working with MT Props. Add the 915's higher power to the efficiency of an adjustable prop and Wave's performance advantage may stretch further. (Until the new reg emerges, 915 has been approved by Rotax to work with fixed pitch props.)
Good or Bad Timing?
What about the coming LSA regulation and the likelihood of LSA being allowed more weight (see this article)? This question is answered because Wave, like Icon, won a weight increase. While other manufacturers wait to find out exactly what the design parameters will be, Vickers is ahead of the game, having already been granted extra weight. Afterward, Paul observed, "Some of our safety features [allowed by the weight bump] include water-maneuvering thrusters, CrossOver™ landing gear, increased horsepower, and the required fuel capacity to ensure the Wave is operated safely and can perform its mission."
With FAA's weight blessing, Vickers need not wait on the new FAA regulation as they prepare to launch their LSA seaplane.
First flight is ahead — though this is one of those nailing-jello-to-a-wall stories. First flight is something a designer never wishes to rush. Yet after all the time spent working on this design, the desire to see Wave go aloft must be tremendous — not even considering what pressure those waiting for the design may be exerting.
Paul and his Vickers team have worked hard, not only to make a dashing design but creating one that is easier to build. Vickers reports their total part count is a fraction of Icon's for the A5, which should translate into quicker, easier, surer building and that in turn may help the New Zealand company keep their prices well below A5's. Wave is composed of around 400 parts where Vickers said 1,800 or more parts is more common. Each part adds a material and labor cost.
In another photo, you can see a door leaning up against the hangar wall. Reportedly, Wave will use an aft-sliding door to enter a rather spacious compartment.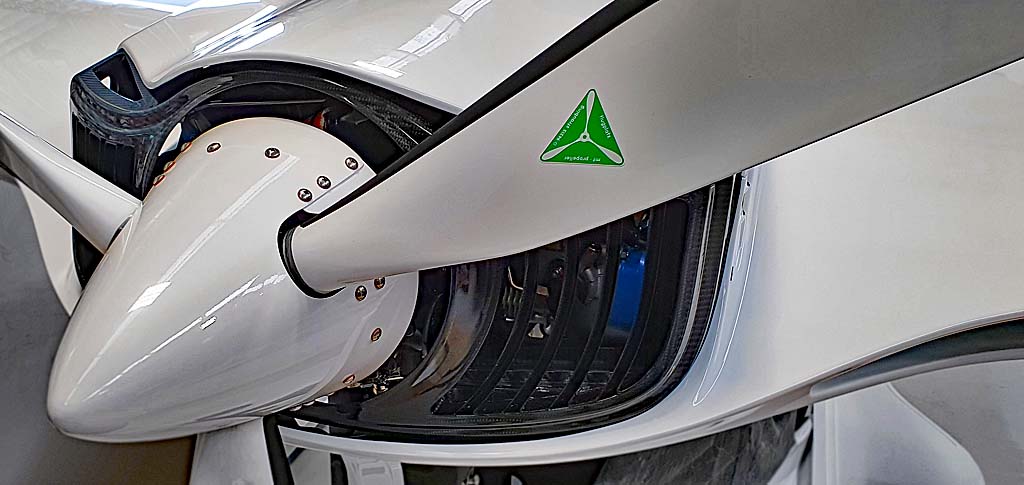 Wave also planned to use a novel arrangement of main gear — called "CrossOver" gear — such that it could handle the expected duties without needing to be retracted. Until the company gets first flight in their logbook, they're concentrating on the essentials so it's too early for confirmation of specific features.
Despite the uncertainties, Paul Vickers planned the design so meticulously that the first flight aircraft looks highly finished and not the sort of roughed-out prototype that often flies as a "proof-of-concept." If Paul achieves what I think he might with this impressive aircraft, the POC first-flight example might end up being very similar to the production aircraft that will follow.
---
Here's a video I recorded with Paul Vickers as he visited my home airport in 2017 (although Paul has since changed from the Titan engine to the Rotax 915iS)…