In about one year, FAA may announce their new regulation for Light-Sport Aircraft.
This rule, sometimes called MOSAIC, proposes wide changes for the light aircraft segment, including an entirely new term: Light Personal Aircraft (LPA).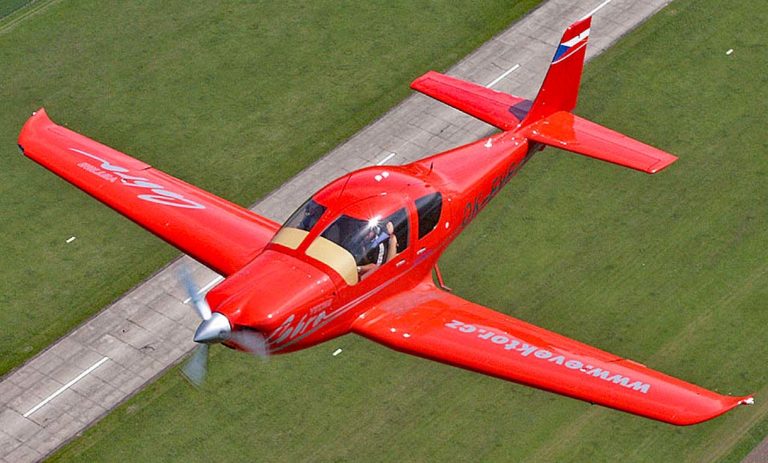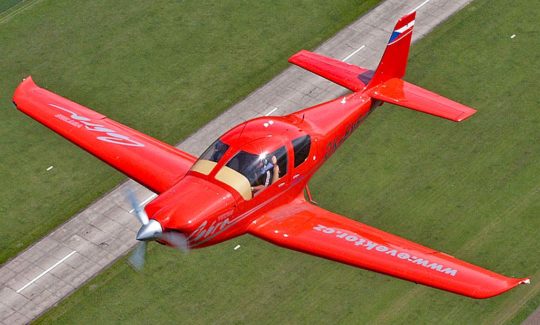 Here in early summer 2021, new information was discovered that shines additional light on what is ahead.
I am privileged to have recent information in which I have very high confidence.
While we do not know everything yet — neither does FAA itself — we are getting a clearer picture. Nonetheless, you should remember this is a proposal still in deliberation. It is not a completed regulation. We will know definitely what FAA recommends only when the NPRM (Notice of Proposed Rule Making) is released. My best guess for that is EAA AirVenture Oshkosh 2022 …about one year in the future. The final rule, after assessing all comments, is not expected until the end of 2023.
LPA and Sport Pilot Certificate
The first time anyone outside FAA heard about Light Personal Aircraft was one year ago, in May 2020. In this time of great society-wide distraction many became aware of new term later in the year.
LPA represent the full range of aircraft the FAA will likely propose as suitable for issuance of a Special Airworthiness Certificate using a manufacturer's statement of compliance to FAA-accepted, industry consensus standards.
LSA would be those LPA that meet an expanded definition of LSA as described in previous articles, that is, in the new reg, LSA would become a subset of LPA. LSA may continue to be operated by Sport Pilots and maintained by LSRM. LPA that exceed the LSA definition would require higher certificates for pilots and repairman.
Another way to say this is: all LSA will be LPA, but not all LPA will be eligible for LSA.
Rulemaking is a machine with a lot of moving parts. Many people are involved but close to the heart of this proposal are two divisions or departments in FAA. One is dedicated to aircraft certification. A different one is dedicated to pilot certification and flight operations. A Sport Pilot does not receive the same training as a Private or better and may not have the same experience as a higher rated pilot. Therefore, it is reasonable to give greater privilege to the higher certificate levels.
When I write "Sport Pilot," I mean those who hold an actual Sport Pilot certificate and those who have a higher certificate but wish to exercise the privileges of Sport Pilot. For many of the latter, this relieves them of the need to obtain an aviation medical or use Basic Med in order to fly Light-Sport Aircraft.
This point needs to be stressed: Even as LPA arrives, LSA will see "expansions."
Setting the Record Straighter
Agency personnel are still very actively discussing this internally and many points are still being deliberated and refined. However, one person said, "The original ideas we shared with you [in previous discussions] remain as we informed you then. The plan is to expand LSA significantly."
With the following, I will seek to address reader comments I received. These issues appeared to be of greatest importance.
I start with one that garnered the most response and I'm pleased to restate this.
Weight ••• Light-Sport Aircraft will be allowed more weight although this evolved somewhat differently than once expected. LPA entered the picture and will be the larger aircraft …but LSA will also benefit.
How much weight an LSA can increase will be determined with Power Index — essentially wing loading and horsepower considerations. Few readers might fully understand Power Index (details here) yet use of this formula allows weight flexibility well beyond currently-prescribed values.
Those of you who lamented the likelihood of no weight increase for LSA can breathe a sigh of relief.
Sport Pilot Privileges ••• Sport Pilots will be allowed to use their certificate to fly LPA that meet the parameters of the new definition of LSA, which will include (somewhat) heavier airplanes and all LSA meeting the present day definition of LSA. When a Light Personal Aircraft exceeds the final definition of LSA, you will need a Private Pilot certificate or higher.
How heavy an airplane can a Sport Pilot fly? That is still in discussion. Sport Pilots will not be able to fly an LPA that exceeds LSA parameters as described in the new regulation, but Sport Pilots will be able to fly a heavier airplane than a present-day 1,320-pound LSA landplane. Where precisely is the separating line? We'll learn more about that later.
Maintenance ••• Since heavier airplanes than today's LSA could be flown by a Sport Pilot, it seems reasonable that a Light Sport Repairman-Maintenance (LSRM) could work on an airplane that a Sport Pilot is permitted to fly. For those already using or contemplating earning that credential, an LSRM will be able to maintain LSA as described later. LSRMs will not be able to work on LPA that are beyond the eventual LSA description.
Legacy GA Airplanes ••• A good number of you yearn to operate a Cessna 150 or 172, a Cherokee, or some similar aircraft using a Sport Pilot certificate. If such airplane meets the description of a LSA under the new regulation, yes, it may be possible to fly one as a Sport Pilot. A Cessna 150 or a Cherokee 140 may qualify but a Cessna 210 or a Bonanza will not. The boundary line relates to Power Index, but some of you who wish to fly a legacy GA aircraft may be satisfied.
Single Lever Control ••• While this automated prop control is something that can be installed on LSA in 2024, it will not be limited to LSA. LPA may also use SLC and could have additional prop control options.
Fully-Built Gyroplanes ••• This request remains on track. After more than 15 years, Special LSA gyroplanes should become a reality.
Electric Propulsion ••• This remains in the proposal for LSA (as well as LPA). Hybrid systems will also be permitted.
Aerial Work ••• Not the same as "commercial operations," aerial work remains under consideration although what pilot certificate may be needed is to be decided by the flight standards people. LSA (the aircraft) will be able to do such work, as eventually described, but a higher pilot certificate may be needed for certain activities or certain airplanes. This statement in the May 16th article still stands: "Aerial Work is actually defined as a pilot privilege and not an aircraft limitation."
Light Personal Aircraft ••• These will take the lead position in the new regulation and LSA will become a part of LPA. Both will be allowed to get heavier than today's LSA. However, I add that not all LSA need to get heavier. Weight shift and powered parachutes are two obvious examples that are well optimized under today's weight limits.
ASTM Standards Work ••• LPA will be built to FAA-accepted, industry consensus standards like present-day LSA, but updated standards are needed to address all the changes that will be part of the final MOSAIC rule. Revision of all LSA standards is taking place now based on information the FAA has shared, but newly-approved aircraft like gyroplanes or technologies like electric propulsion may not have completed standards when the rule becomes final. So, these newly-approved aircraft are coming, but there will probably be some time lapse from when the rule becomes final and when compliant designs are available for purchase.
Working Together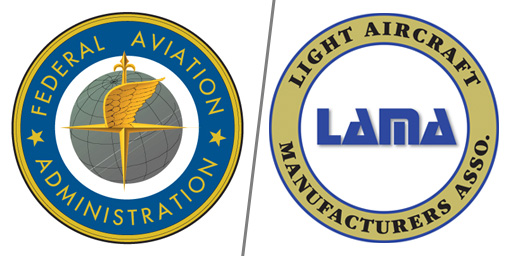 LAMA, represented by myself and Roy Beisswenger, had numerous fruitful discussions with FAA. We went to many meetings and made several trips to FAA headquarters in Washington, DC. In most of these meetings we found FAA people interested to advance LSA in the aviation world and interested to hear what changes we wanted. LAMA was satisfied with those discussions and, indeed, FAA incorporated into the proposal every LAMA request. All LAMA's "asks" are captioned in this article. In the end, we got more than we asked for.
I am pleased discussions continue so we can all learn more about what lies ahead.