It's big. It's bold. It's beautiful. It's loaded with snazzy custom features. And it's gonna be powerful.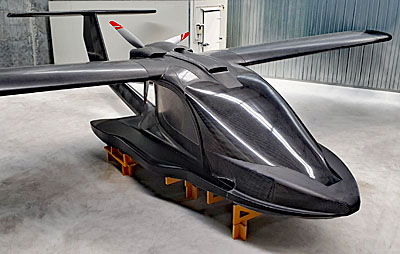 You might think those words don't apply to many Light-Sport Aircraft. Certainly, "big" is not a word most pilots associate with LSA. A number are actually rather compact, though with standardized rules, aircraft parameters don't differ as much as some might think.
Wave is different …at least in one particular way. The newest LSA seaplane in development in the Southern Hemisphere has something special. What is it?
Vickers recently announced winning a weight increase exemption for their deluxe Wave. As other producers wait to read FAA's coming regulation regarding aircraft size, Wave can begin leveraging their higher gross weight to increase capability and power.
Principal Paul Vickers stated, "After many months we can finally announce that Vickers Aircraft has received our FAA weight exemption for the Wave™ LSA. This will allow a MTOW of 1,850 pounds (839 kilograms), so we can incorporate additional safety features that will set the Wave apart and help us achieve our long-term goal of moving aviation forward." He added, "Some of these safety features include water maneuvering thruster, CrossOver Landing gear, increased horsepower, and the required fuel capacity to ensure the Wave is operated safely and can perform its mission."
Paul continued, "We have designed the Wave for this increased MTOW and have incorporated the required additional structure." He feels this sets up Wave to smoothly transition into the LSA rule changes that are on the horizon, new definitions that will include adjustments regarding the weight of Light-Sport Aircraft.
Wave Usability Factor
As Icon moved the price of their deluxe A5 well past the $350,000 mark, the slickly-marketed LSA seaplane made room for a company like Vickers to enter the market.
Icon also won a weight increase, to 1,650 pounds, but A5 is presently placarded at 1,510 pounds, 80 pounds over the standard seaplane/float plane gross of 1,430 pounds. In contrast Wave can weigh 420 pounds more. That's a lot of extra margin.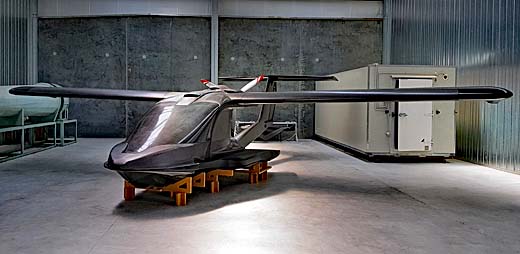 "The aviation industry is known for its high barriers to entry," said Paul. "While everyone sees the final product (the aircraft)  flying, what they don't see are the years of work that go into the company structure behind it." Vickers related tasks to meet business regulations plus health and safety requirements, environmental considerations, design, flight and manufacturing criteria as well as aviation authority regulations prior to the first aircraft even operating.
"With this in mind, the last 12 months has seen Vickers not only progress the aircraft design but also move into an employment phase to bring in the necessary people to meet all of our regulatory requirements," Paul explained. He said this means a doubling of the Engineering (Design) Team numbers and the employment of a Quality and Systems Manager.
Increased staffing levels allowed engineering to move into the stress testing phase of the design program to prove the strength of the design. This phase includes physical coupon testing to demonstrate Vickers can manufacture the parts to the design strengths and to verify our structural analysis. "This phase has to be completed before the flight test aircraft is manufactured to ensure it operates as expected," Paul noted.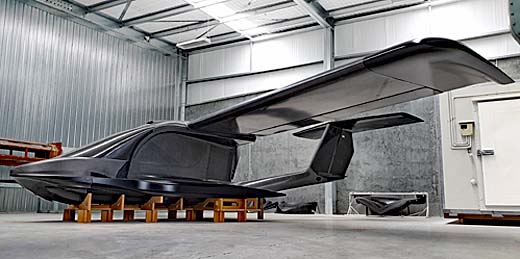 During this time, finishing touches put into the manuals and processes ensure that Vickers meets all of its regulatory requirements. "We are using technology to do it smarter and quicker," said Paul. "Vickers is creating a paperless work environment from engineering to the manufacturing facility to customer support. Ensuring that all data is generated and stored electronically cuts down on development time and physical storage space while providing improved levels of control of the build of individual parts and aircraft." Vickers notes use of portable electronic devices such as phones and tablets to allow staff to directly monitor the manufacturing equipment such as ovens and freezers. This technology also enables the approval of work and the ordering of parts and materials electronically.
"The benefits to the customer are that our team can quickly retrieve this data both onsite and offsite, immediately understanding the configuration of any aircraft we have built" said Paul. "This provides accurate and fast response times to customers anywhere in the world. There will be no more needing to wait until the office opens in the morning." That will be valuable as New Zealand operates on a very different time than, for example, the USA.
Civil Aviation Authorities Cooperating
"This period has also seen increased discussions with the Civil Aviation Authority of New Zealand and FAA," said Paul. "ensuring a common understanding between all three parties of the path to market that the Wave will take. These conversations allow all parties to plan in advance and to remove any surprises that can arise along the way." Vickers was invited to present on the LSA industry at the recent 21st FAA Asia-Pacific Bilateral Partners Conference."
What's coming next for Wave?
"Our work will be focused on gaining our CAA Manufacturing Certificate," stated Paul. "We will also obtain CAA approval of our flight test program and continue to build the business structure behind the Wave, to ensure we hit the ground running."
It's a common turn of phrase — "hit the ground running" — but more likely seaplane pilots will want to see Wave rising up from the water. Wave has been closely followed by a large number of pilots all over the globe. Vickers said first flight was approaching.
Wave's price has not been set but Vickers expects to be "competitive." For an advanced LSA seaplane, that may prove compelling. Oh, and it should be a very powerful LSA, too, but that's a story for some time in the future..