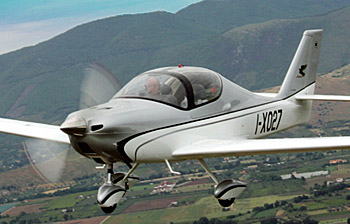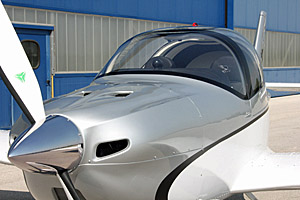 By their reported numbers Tecnam lays claim to be the largest producer of very light aircraft. I use that term versus Light-Sport Aircraft as the Italian manufacturer is not the leading LSA seller yet their sales figures support the company being the world's largest for LSA-type aircraft. For at least the last couple years, Tecnam has reported sales numbers in the 200 per year range. I have no way to independently verify that volume but it's clear they are a success story. Tecnam's website states, "With over 3,500 Tecnam airplanes operating around the world today, Tecnam customers and operators are supported by a global network of over 60 dealers and 100 Tecnam Service Centers." They boast a wide range models, including Eaglet, P2008, the aerobatic Snap, the newly introduced (to Americans) Astore, and their Twin. In addition to the Astore unveiling Tecnam announced a major news development and several noteworthy initiatives for the U.S. market. First, the airplane info …
Astore was first seen at Germany's Aero show last April although the dramatically unveiled new model was not then flying. By the American debut on opening day Tuesday at Sun 'n Fun 2014, the airplane had taken to the air (in June 2013), production was started, and the first deliveries have begun. All Tecnam models other than Sierra are high wings but Astore updates the earlier Sierra with a sleek low wing design that shows the high state of the art from the Italian manufacturer. Check the company's website for many more details about the new model but Tecnam makes complete use of the Apple iPad Mini that comes as part of its American version. On the popular touchscreen device customers will receive a pre-installed, dedicated app that can compute the actual weight and balance plus provide checklists and includes all sections of the Pilot Operating Handbook. Tecnam plans to offer the also-newly-introduced Garmin G3X Touch.
In addition to revealing their new Astore, Tecnam made a major announcement that should provide their most significant move yet to support American customers. At a press briefing at their exhibit at Sun 'n Fun, they announced the establishment of Tecnam US Inc. with a 21,000 square foot hangar and office location at Sebring Airport, Florida where they will start offering customer service and support, spare parts, plus reassembly of LSA and Part 23 certified aircraft models shipped from Italy. Sebring will also become the base for North American sales and marketing led by Director of Sales, Shannon Yeager. Sebring Airport Director Mike Willingham said, "We are proud to be the home of the annual US Sport Aviation Expo [and are pleased about] Tecnam choosing Sebring as the showcase facility in North America." Tecnam expressed gratitude for the advice and support of Phil Solomon and Tommy Grimes of Heart of Virginia Aviation. As the former distributor, HOVA will continue representing Tecnam along with West Coast Sport Aircraft in California and the Midwest Company located in Minnesota. "All locations will have Tecnam aircraft demonstrators available for flight tests by prospective customers," said company officials. They will initially market three Light-Sport Aircraft: P2008 LSA, Astore LSA and P92 Eaglet LSA plus two Part 23 certified models, P Twenty-Ten and P2006T light twin. Other models such as the P2002 Sierra, P92 Echo Light and P92 Tail Dragger will be available on request.
Not content to rest on a new model and a new U.S. location, Tecnam also announced a new payment program that could alter how LSA are sold in America. "A new payment policy has been introduced that is simple and straightforward," said Tecnam. "A 10% deposit is payable at the time an order is placed, with the remaining 90% payment not due until the aircraft [has received its airworthiness certificate] and is ready to fly from either the Florida or California assembly facility." Potential customers can also experience a demo flight at the new Sebring facility, and Tecnam US Inc. will contribute up to 50% of related travel expenses up to a maximum of $1,000. Upon purchase of an aircraft the remaining 50% will be reimbursed with a provision for additional reimbursement for a spouse or partner. These methods should remove uncertainty from prospective customers who have previously been hesitant to send substantial sums overseas while waiting for delivery. Tecnam CEO Paolo Pascale added, "We are very grateful for the support of [Sebring airport manager] Mike Willingham and all his Sebring team. This first phase of our evolution and expansion within North America will be quite challenging, and is just the start of fulfilling our ambition to set up a dedicated production facility in the USA. We are totally focused on doing all possible to enhance our customer's experience of, and access to, all things Tecnam."