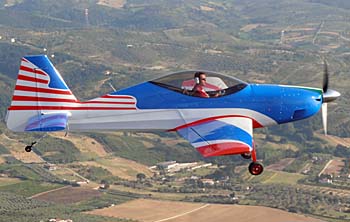 Snap! Crackle! Pop! It's not just for breakfast anymore. Among the vast array of light aircraft I am only aware of a few other single seat models … Here's a U.S. example (video) and here's some European single seaters. None of these has yet gone through the process to become Special LSA but that might be changing now that Italian giant Tecnam acquired a, well … snappy little bird with a catchy name. Tecnam already has the broadest number of models in the LSA space but just to be sure of keeping this title, the company recently announced their new low wing Astore and now they follow with Snap.
Americans have seen Snap before, but Tecnam gives it much more market presence. Snap is a single seat, low wing, fixed landing gear aircraft with a high power-to-weight ratio and the capability to perform aerobatics with low operating costs. Its structure is welded 4130 steel mated to light alloy wings and tailplane. Snap's rudder and ailerons are made from composite carbon and glass as are the fuselage exterior and engine cowl. The lower tailcone is covered by fabric. With a maximum take off weight of just 950 pounds and powered by up to 130 horsepower, Snap certainly appears ready to perform.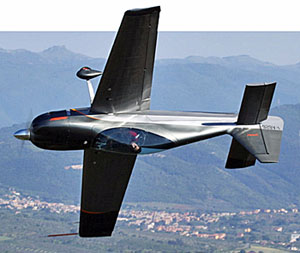 Aimed specifically at aerobatic flight, Snap was designed and developed by Fabio Russo, who is now the head of research and development for Tecnam Aircraft. Tecnam recently acquired rights to the Snap and will manufacture the airplane at its facilities in Naples and Capua, Italy. SportairUSA, the American marketing and distribution company that introduced the Snap to the U.S. Light-Sport market, will continue as the American distributor, working in conjunction with Tecnam North America. "Bill Canino and Sportair USA have done a fantastic job together with Fabio Russo to bring this exciting project to the point where Tecnam wished to get involved in its full scale manufacture," clarified Phil Solomon, CEO of Tecnam's U.S. representative. "As the exclusive importer of Tecnam aircraft in North America the Snap will now come through Tecnam North America who will work closely with our partner Bill and Sportair USA to market it to American customers."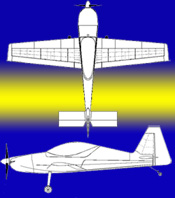 SportairUSA has been led by Bill Canino for many years and made a name as the importer of such well-liked models as the Sting and iCub. The company also sells seaplanes and performs a wide range of maintenance services from its home at the North Little Rock Municipal Airport (KORK). "Snap is fun to fly, competitive, and very inexpensive to own and operate compared to conventional aerobatic aircraft," observed Canino. He expects, "It will be certifiable as a production [or Special] Light-Sport (SLSA), Experimental Light-Sport (ELSA), or Experimental-Exhibition (EE)." Progress reports on testing and documentation of the airplane will be reported at the Snap website as new information becomes available.
Snap's standard 9.2-gallon fuel tank is centrally located up front although Tecnam said, "It is possible to install an acro (header) tank below the main tank that allows the aircraft to perform inverted flight if the electronic injection engine and inverted oil system are installed." The company reported the standard engine is the 100-hp Rotax 912 but the fuel-injected 912is can be installed as well. "It is [also] possible to install a special Rotax 912-derived engine with an extra 23 horsepower where allowed (Experimental category only in the USA). "In competition or in practice Snap burns five gallons per hour of premium auto fuel and little-to-no oil, making it inexpensive to own and operate," noted Canino. Tecnam added, "Snap offers incredible performance and is easy to fly for anyone having a basic taildragger experience."