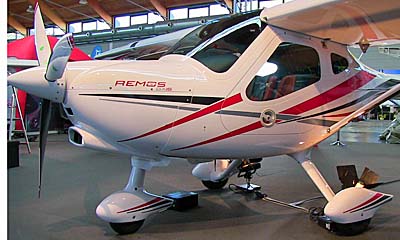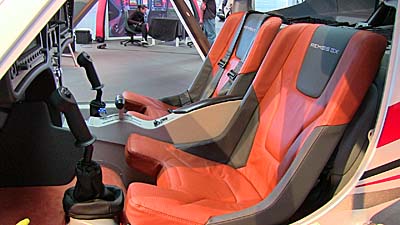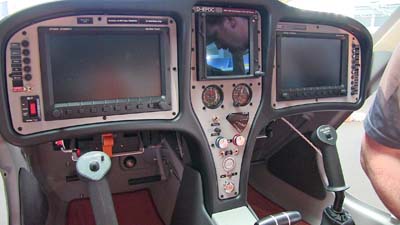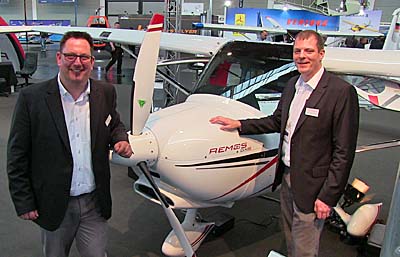 Think back far enough in the still-fairly-new LSA sector and you should recall a time when one brand made some major impact on all of personal aviation. The company was Remos and their U.S. team amped up promotional activity to the level of full page ads in most of the biggest aviation magazines in aviation. By my casual estimate, Remos was spending north of $35,000 per month on splashy advertisements.
Remos also did an airplane giveaway with AOPA; the company was a seemingly unstoppable juggernaut. Prudent or not, you had to admire that the company pulled out the stops in an effort to become the main LSA brand. Such a no-holds-barred approach has worked for products in other industries. However…
Then the door of opportunity slammed shut. It was not that the advertising didn't work. Certainly it did make the brand well recognized. However, by 2009 the global economy was in a tailspin. When the initial pent-up demand for LSA was significantly satisfied sales began to contract, a victim of these two influences. Remos' aggressive marketing push began to look risky.
Indeed, within months, the German company got in too deep. Bleeding red ink, Remos was forced by German laws to enter a condition that might called bankruptcy in the USA. Yet as Americans know very well, companies can and do emerge from bankruptcy. By working hard to correct earlier mistakes and by finding fresh investment, these enterprises can be stronger and better after such an ordeal.
That seems to be the case with Remos. They recovered from their brush with disaster and have been clawing their way back up the LSA ladder. At Aero 2016, the company's display — while modest compared with their elaborate (and costly) exhibit from years back — looked proper and professional.
Team members held a press conference and announced their new GXiS model that is powered by Rotax's fuel injected 912 iS model. As it has for years the airplane looked good inside and out. Plus Team Remos did their work to install the 912 iS in a customer-pleasing manner.
Remos reported on their GXiS implementation, "It's the first Remos aircraft powered the Rotax 912 iS Sport with electronic fuel injection. Among other things the prototype shown in Friedrichshafen had a state-of-the-art avionics suite, a redesigned cowling and a new system called Remos SMARTStart. "Starting-up the engine has never been so easy," said Remos. After logging more than 150 hours in two LSA using the 912 iS, I can say that the Remos method of controlling this engine looked excellent.
"With this new version, [we are aiming at] the European LSA market with EASA certification." While similar to achieving FAA acceptance of a Special LSA, gaining a Restricted Type Certificate in Europe involves a few more steps and it would signify a worthwhile achievement.
"GXiS will also be available as an ultralight aircraft by the end of the year," stated the Pasewalk, Germany company. At Aero, they showcased their GXNXTClub model. "The avionics suite contains the new Dynon SkyView SE with 7-inch-screen, radio, and transponder. Customers who place an order before the end of June, will get their ultralight GXNXTClub starting at only 83.990 Euro plus tax. At present exchange rates that translates to a reasonable price tag of just over $95,000 (this "Club" aircraft is aimed at Europe; U.S. sales of this lower-priced model were not discussed).
When Remos appeared to fold under the effects of overly ambitious marketing and a slumping world economy, I feared we might have seen the last of this brand.
My worry was exaggerated and I'm pleased to see the aircraft recover and return to the market. Presently, it appears this German producer is significantly concentrating on European sales and that started well at Aero 2016. On the strength of their showing the new GXiS, the company reported, "Six aircraft were sold [in] four days [of Aero]. Further contracts were prepared during the show." They explained that one customer is a flight school based in Bavaria in the south of Germany. "This school has been using Remos aircraft for training for a long time — now the fleet will be expanded by two new aircraft."
Fortunately for U.S.-based LSA enthusiasts, we reported earlier about their Missouri importer that has a ready supply of parts to serve the American fleet comprised of 118 Remos models (see 2015 market report).