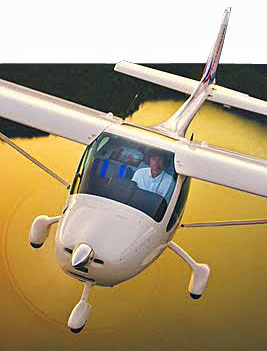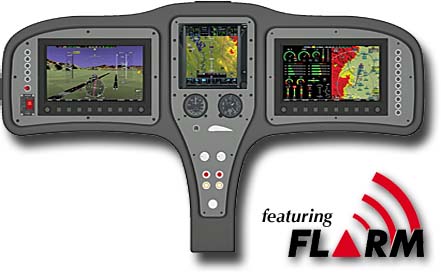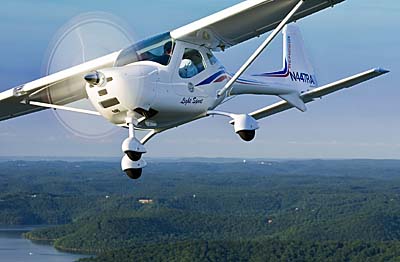 Article updated March 9, 2016 — Skybound Aviation in Cape Girardeau, Missouri has been appointed the "exclusive resource" for Remos G3 and GX parts in the USA. The company operated by Glenn "Mac" McCallister and Bev Cleair is open for service 6.5 days a week (not Sunday mornings) and is also a dealer for Remos. Contact them at 573-833-0426 or email Mac.
In our 2014 report, you read that a well-known German supplier of Light-Sport Aircraft, Remos, fell from their high perch. The company became known to nearly all Americans when the U.S. importer, closely allied with the German producer, ran a series of full page ads in the USA's biggest aviation magazines. It brought wide awareness but cost the company dearly. As their timing coincided with the global economic downturn, Remos stumbled badly and was forced to go through reorganization.
As reported, a new investor stepped up during the process and Remos has persevered. Still building airplanes in Pasewalk, Germany, the company has revitalized following their tumble and recently announced a new model that will be debuted at the upcoming Aero 2016 show in the third week of April, a couple weeks after Sun 'n Fun (thankfully for those of us who attend both events).
On February's Leap Day, the European company announced that it, "will present the next generation of its high-wing composite aircraft Remos GX at Aero Friedrichshafen from April 20th to 23rd." They specified, "The redesigned cowling [reveals] what is to be found underneath: a Rotax 912 iS Sport with electronic fuel injection." The new model named Remos GXiS offers avionics by Dynon and Garmin.
"With this new version, [we are] heading towards the European LSA with EASA certification," added company public relations spokesman, Patrick Holland-Moritz. Until recently when the company moved away, motivating him to seek work closer to home, Patrick was a journalist for Germany's large aviation magazine, Aerokurier where he often reported on the light aircraft sector.
For the last few years, Remos manufactures and assembles in Pasewalk, Mecklenburg-Western Pomerania, Germany. They have long promoted the design as being wholly made in Germany.
Remos engineers and leaders like the newest 9-series Rotax for its electronic fuel injection that is more fuel efficient and makes carburetor icing a thing of the past. They added, "[Pairing the 912iS Sport] with the hydraulically operated constant speed propeller from the German-based manufacturer MT-Propeller, excellent flight performance is guaranteed." Of course, such an in-flight adjustable prop will not be allowed by FAA in America but it can make for higher performance in countries that do permit such equipment. ASTM standards already exist to cover adjustable props.
To implement the updated powerplant, Remos engineers had to make many changes, as did other airframe makers since the Austrian engine maker introduced the the 912iS. "At first glance, one may see the new air intake in the redesigned cowling of the GXiS. This is just one part of the completely optimized cooling system. There are also many invisible modifications on the fuel system and on the electric system on board." They summarized that the entire firewall-forward section of the aircraft was redesigned to accommodate the Rotax.
As those of us who have flown with the iS series know, it presents differences for pilot operation, but in many ways it is easier. Remos engineers said, "The start-up procedure is as easy as it is in your car. Almost all system checks, for which the pilot had to take care before, are done automatically now."
The attractive instrument panel of the GXiS is highly modern. Its avionics suite includes a touch sensitive 10-inch-screen combined EFIS/EMS Dynon SV-D1000T/B. In the center stack we see Garmin's GTN 750, an all-in-one WAAS GPS/NAV/COM navigation system and control panel for radio, audio panel, transponder and autopilot.
Even more intriguing is the inclusion of a collision avoidance system: TRX-1500 by Air Avionics. "It receives ADS-B signals, deals with FLARM and shows the surrounding traffic on the moving map," said Remos. The transponder installed in GXiS sends ADS-B signals. Like many Remos aircraft over the years, GXiS is equipped with an emergency airframe parachute made by U.S. manufacturer, BRS.
For the U.S. market and other countries that allow it, GXiS grosses at 1,320 pounds (600 kg). In Europe, an "ultralight" model must be lighter (472.5 kg) so, "Customers may choose between several more compact avionic options," said Remos. This version will come with the well-proven fixed-pitch three-blade propeller by Neuform instead of the MT adjustable prop and this is likely the choice for American buyers as well.
Remos invites those attending Aero Friedrichshafen 2016 to see the first article GXiS that will be used for EASA flight testing at space 207 in Hall B3. I'll hope to capture a video interview on the new offering.