This year celebrates 15 years of Light-Sport Aircraft and its companion pilot certificate, Sport Pilot. This year also celebrates the 12th year of LAMA providing the LSA Mall. What a fascinating ride it has been!
For 2019, LAMA will again host its special location at the big spring celebration of flight that is Sun 'n Fun. LAMA is able to mount this attraction thanks to longstanding support from Sun 'n Fun management and many industry players.
The purpose of the LSA Mall is twofold: (1) present aircraft to visitors in a convenient, enjoyable setting, and (2) showcase the light aircraft industry in one location. The LSA Mall is not limited to Special Light-Sport Aircraft but features Sport Pilot-eligible kit aircraft and ultralights plus specialty light aircraft that may be of interest to pilots.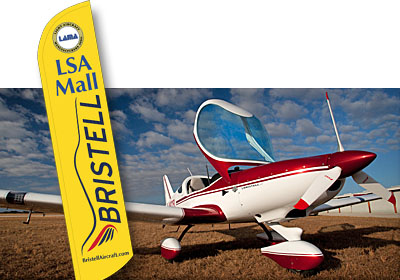 For 2019, the LSA Mall will add a few previously-owned LSA, as this part of the light aircraft market is developing. I've written about used LSA as a way to offer highly airworthy but more affordable aircraft. Not only does this benefit buyers with different budgets but it supports new aircraft sales because pilots seeking something brand new often have a used aircraft they need to sell before they can complete the new purchase.
For years, airshow organizers have been impressed that sellers of LSA and Sport Pilot kits have been willing to display in close formation with one another. I find it a tribute to this aviation sector that they realize each aircraft has appeal to certain pilot buyers and it may not always be their aircraft. Conversely, someone looking at their competitor may also examine what they have and a kind of cross pollination can occur. Good for all!
For Sun 'n Fun 2019, we are expecting the following aircraft, a dozen strong…
LSA and Sport Pilot Kits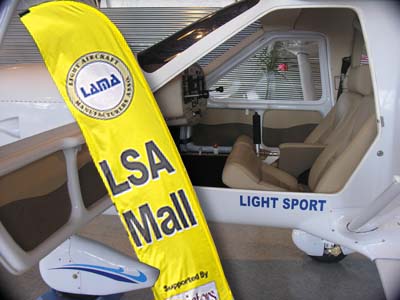 In addition to dozen Light-Sport Aircraft and Sport Pilot kits all parked wingtip-to-wingtip, LAMA will also again host a display of engines used on Light-Sport Aircraft and Sport Pilot kits.
Pilots have a understandable fascination with engines and the display in the LAMA tent at the LSA Mall in Paradise City is the one-and-only place where you can see them all in close proximity to one another.
Light Aircraft Engines
Rotax — maker of the new 915iS plus many other 9-series models widely used in LSA and Sport Pilot kits
Continental Motors — the builder of the 180-horsepower Titan engines that have taken LSA and SP kit by storm
Jabiru — maker of thousands of engines used around the world; see one of their several popular models.
Viking Aircraft Engines — based on Honda's advanced components, Viking has a range of engines available at excellent prices
AeroMomentum — based on Suzuki latest automobile engines, AeroMomentum offers wonderful value
Need a Free Ride?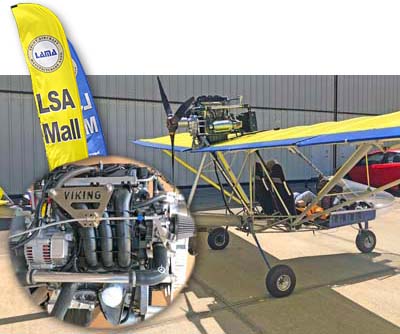 If you visit the core area of Sun 'n Fun, you know it is a fair walk to Paradise City. Yet it is a great draw as many see that Sun 'n Fun's "alternate airport" in Paradise City represents something of an airshow-within-an airshow.
As with AirVenture, Sun 'n Fun is a sprawling affair and it takes a while to hoof it from one location to another. Thanks to Rotax Aircraft Engines, LAMA is again pleased to offer a free ride on one of two 6-seater golf carts.
Operated by volunteers from Paradise City, you can catch a ride from the foot court area of Sun 'n Fun's main area to the Rotax exhibit at the main entry gate for the show and from that point to the LSA Mall. These golf cart shuttles run back and forth all day at no cost to rider.

Look for the golf carts with the Rotax logo prominently displayed and stick your thumb out for a ride.
I hope you are coming to Sun 'n Fun 2019. If you cannot, check back here for news as I find it.