Welcome to the newest Special Light-Sport Aircraft …except that it isn't so new(1). Indeed, we've seen the Ekolot Elf for a few years in this country. Here's what I wrote on its introduction in 2017.
I was immediately drawn to Elf for two reason: One, I love soaring flight, which represents one of the most enjoyable challenges I've found in flying. "Hooking" a thermal and riding it thousands of feet upwards with the engine off or idling is not only magical; it's also a good skill development exercise. Two, Elf was initially promoted as a Part 103, which I believe is aviation's most charming — and certainly least-regulated — segment. Low prices, no pilot license required, no N-numbers, no medical of any kind …well, no wonder Part 103 aircraft are selling so well the last few years.
In Germany they have the "120-Kilogram Class," meaning airplanes that weight no more than 264 pounds (very similar to the U.S. Part 103 at 254 pounds). A leanly-built Elf can qualify for 120-Class, but configured the way many Americans will want it, it does not quite meet Part 103, so importer Krzysztof "Kris" Siuba of Ekolot America worked with the Poland producer to earn Special LSA approval for this shapely single seater.
Long-Winged KR-010 Elf
A brief glance at Elf tells you it does not look like most American Part 103 aircraft, which are commonly tube-and-rag-type configurations thought necessary to stay within the tight weight constraints of Part 103. Yet in Poland, like many European countries, sailplane building is a substantial industry so skilled engineers and technicians are plentiful to create and build with composites.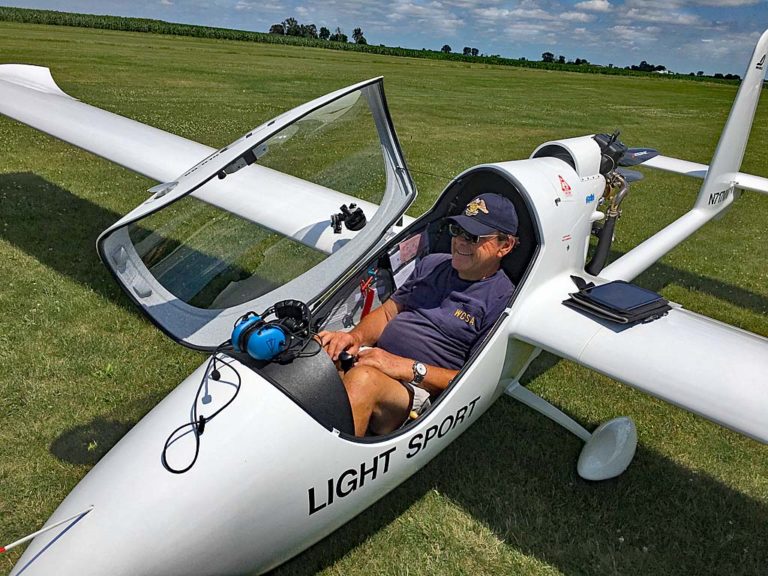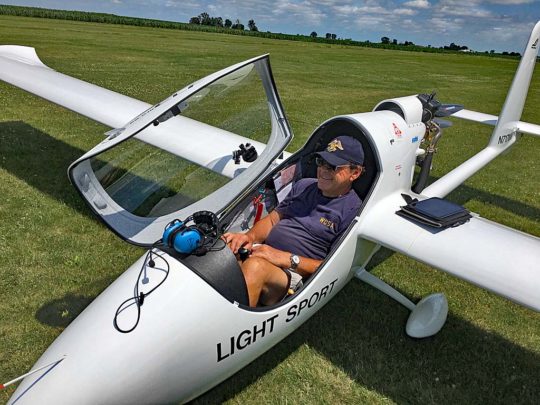 This long, slender, cantilevered wings draws me in like a bees to honey. If it does the same for you, this is one sleek choice. Surprisingly, it won't cost an arm and leg. In fact, the kit KR-010 is base priced at $39,000 plus a shipping fee(2). Elf is quite complete for this price tag but you can bid it up into the $40,000s by adding an airframe parachute and com radio.
As Kris describes the single seater: "KR-01A Elf is a full composite single seat SLSA that operates like a motorglider. It uses Parabeam® vinyl-ester resins composite material resulting in an amazing empty weight of 264 pounds, to qualify for the German 120-KG Class."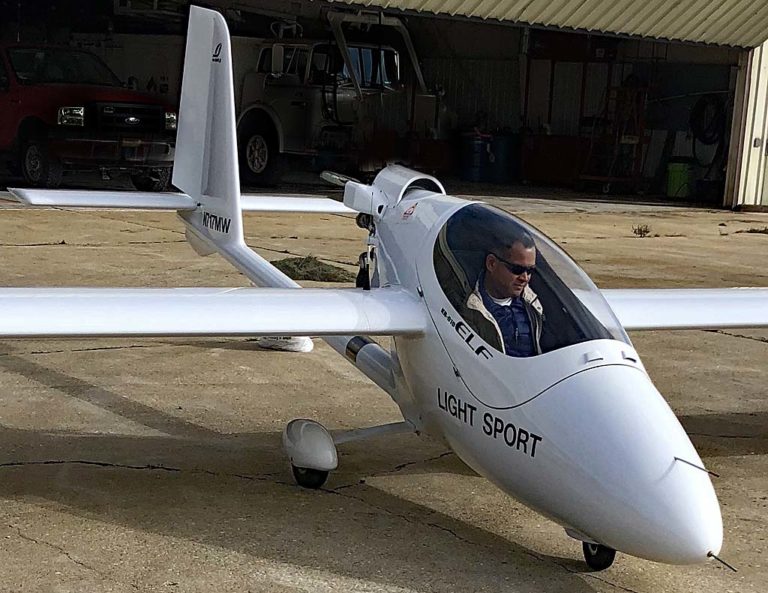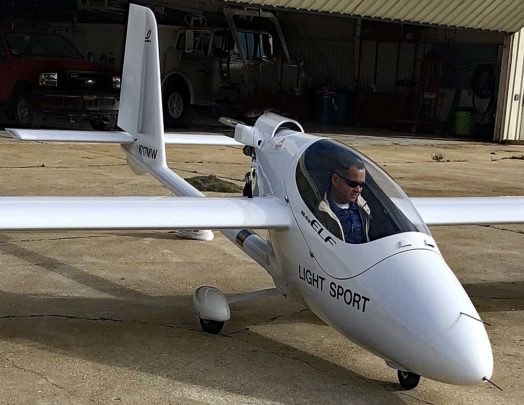 "Elf was designed by Jerzy Krawcyk of Ekolot by utilizing the early work of Slovenian-American Alex Strojnikun," explained Kris. "Elf features removable cantilever wings, cockpit under bubble canopy with tricycle fixed landing gear. The power-plant is a two-stroke engine with aft-folding composite propeller blades and can be equipped with ballistic parachute."
The producer of Elf and the also-very-handsome Topaz plus another model named Junior comes from PPHU Ekolot, a Polish manufacturer based in the city of Krosno. Formed in 1995 by director Henryk Slowik, a successful Polish business man, the chief designer is Jerzy Krawczyk, an aeronautical engineer who graduated from Warsaw Polytechnics – Aircraft Design and has 35 years of experience in designing aircraft.
Headquartered in DeKalb, Illinois, Kris operates NIU Group doing business as Ekolot America,
the distributor and importer for Ekolot.
Tech Specs for KR-010 Elf:
Wing Span — 35.2 feet
Wing Area — 113 square feet
Length — 17.9 feet
Height — 6.8 feet
Empty Weight (no parachute) — 264 pounds
Gross Weight — 551 pounds
Cruise Speed — 69 knots (79 mph) (3)
Never-Exceed Speed — 80 knots (92 mph)
Stall Speed — 29.7 knots (34 mph) (3)
Climb Rate — approximately 750 feet per minute
Takeoff Roll — 330 feet
Landing Roll — 165 feet
Powerplant — Polini Thor 200 HF (High Flow) producing 30 horsepower at 8,100 rpm
Fuel Capacity — approximately 7 gallons
Fuel Burn Rate — 1.05 gallons per hour
Enjoy this short video showing Elf as Kris first introduced it at Sebring 2017.
---
---
Note (1) — Elf won FAA acceptance as a Special LSA and is listed on the agency's website as well as our SLSA List.
Note (2) — Elf is available in two wingspans. The "Self-launching motorglider" has 35 foot span. The "Airplane" version has 30.8 feet of span and is $4,000 less expensive.
Note (3) — While this figure is slightly high for a U.S. Part 103, it might be changed via prop selection. Likewise stall is slightly high but Elf is available as a Special LSA.