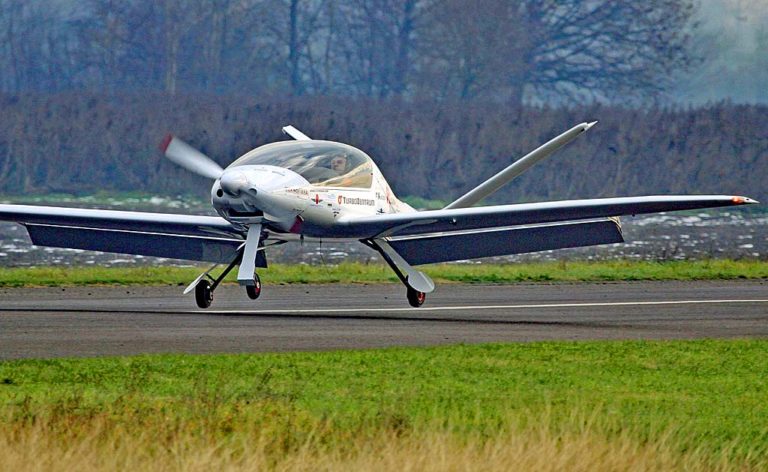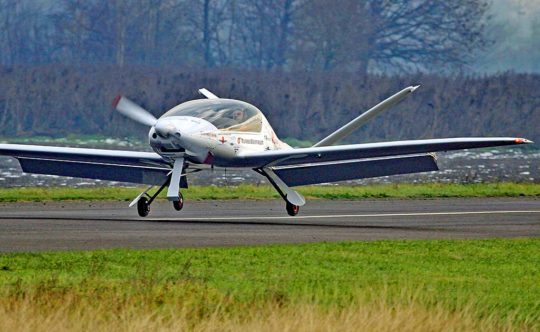 In our strongest month ever, April 2020, our biggest story was about the Swedish Blackwing "Speed Monster." Pilots almost universally admire a beautiful and fast aircraft. Blackwing won hearts …and perhaps some orders for the Scanadanavian manufacturer.
Blackwing edged out Risen with its record flight, prompting a representative of Porto Aviation Group to provide a deeper perspective. Many years ago as an active hang glider pilot, I found the records-keeping body, FAI, to be very strict and formal in how it administered world record claims.
Siren 

or

 Risen
Whatever the Name; It's Fast
One of my most popular videos (with well over a half million views and hundreds of comments) is an interview I did with Alberto Porto, developer of Risen. It was 2015 and he had just introduced his speedster He said it would set records and it turns out he knew what he was saying.
When I read Blackwing's statements about eclipsing an older record, I wondered at the name Siren, the previous record holder. I wondered if it was a misspelling of Risen, but no, it was not. Risen is the retractable gear model. Siren is a fixed wing example (nearby photos).
Porto commercial director Stéphan D'haene wrote, "The [Blackwing people] were flying at FL100 (10,000 feet MSL). We were flying sea level. That makes a huge difference," he exclaimed!
"We are in discussion with FAI for clarification of the rules," Stéphan continued, "as different countries make different interpretations, apparently." He refers to FAI's practice of designating a national group to oversee and verify record claims before sending to the international headquarters.
I noted the inexact match of record attempts. SEA/Porto's record attempts were flown at a low altitude under  FAI rules that "have evidently been reinterpreted," Stéphan speculated. Any flexibility in how FAI reads the data is hard for me to accept given how rigid they used to be. In addition, he noted Siren was limited to 1,042 pounds (472.5 kilograms, a European microlight standard). Stall was less than 35 knots and Porto's fixed gear design had some 40% less horsepower available. Those points add up to a significant difference.
"For the Risen 914T — introduced in 2016 — our brochure stated 75% cruise at 355 kilometers per hour (192 knots)," Stéphan noted. "At full power the aircraft will exceed 200 knots at FL100."
"Altitude is a key contributing factor to a record based on ground speed," observed Porto Aircraft, expressing a point most pilots will recognize. "We all know, that speed varies with altitude."
Stéphan said, "[This means] the two record flights (Blackwing more recently and Risen a few years back) were not done in comparable conditions. For that reason, they should not be compared." He explained that FAI previously stuck to a consistent approach that allowed records to be compared using a correction factor.
Speaking for company boss Alberto Porto, Stéphan believes Risen 914 Turbo would fly 10 kilometers per hour (5.4 knots) faster than the Blackwing powered by the more powerful 915iS. He also reported, "Alberto did not go all the way during that run. He left some room to do future records."
"It's very simple. If we extrapolate the performance of the Risen 914T using the FAI correction factor, Risen 914T would be 392 kilometers per hour and [thereby] faster than Blackwing," Stéphan stated. "We didn't even mention the 22.5% more power" that Blackwing's 915 has over Risen's 914. In the previous benchmark, the retractable, turbocharged Risen claimed a straight-line record — but the story continues.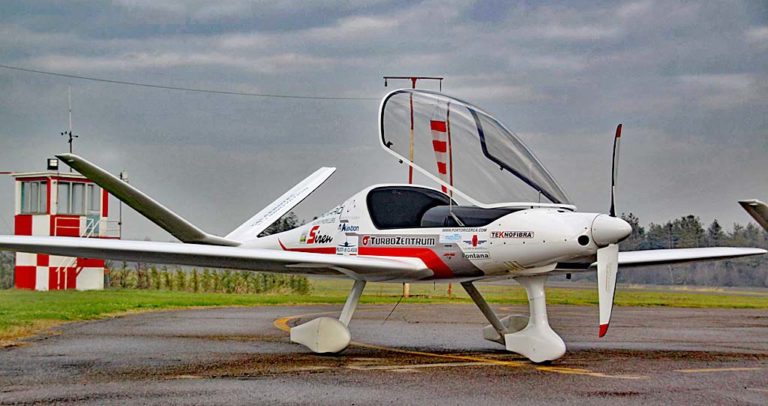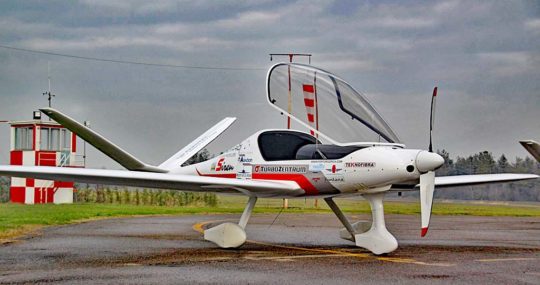 "Things are even more confusing for the [second record for a] 50-kilometer closed-circuit course," said Stéphan. "In every record we attempt, our motivation is to show that our marketing brochure is very accurate without inflated numbers. Because nobody could believe the performance of the fixed-gear Siren with [100 horsepower] 912ULS, we decided to set a new record. The result was an astonishing 288 kilometers per hour (corrected for ISA). We could fly the Risen 914T and set a much faster record, because of retractable gear and an extra 15 horsepower of the Rotax 914."
"We [did not believe another company would attempt to break a] record set by our fixed-gear Siren model," expressed Stéphan. "Why? Because [any speed] increase would be marginal, not much to brag about. All manufacturers in Europe understood that very well. There was [little] to win in beating this record and [until recently] everybody steered clear of the 50 kilometer closed circuit."
"Not so for the Swedish," Stéphan believed. "…they found a solution but facts are still facts." The Blackwing 915 performance on the 50 kilometer course corrected to normal FAI calculation is 302 kilometers per our versus 288 for the fixed-gear Siren. That's 14 kilometers per hour (7.6 knots) faster for a retractable gear design with 41% more power and higher cost. Just imagine a fixed-gear Siren with that same Rotax 915iS?"
Closing Thoughts

Stéphan observed that I had written (in my second article about Blackwing's achievement), "This ain't over yet…"
I suspect it is still not over but here we have an example of how records work to stimulate new innovation. While the exchange of official FAI record bragging rights from Blackwing and Porto make for interesting reading, the truth is both have accomplished a lot — speeds beyond 200 miles an hour on fairly small engines. Such a figure speaks to airframe efficiency, clever engineering, and determination. Aviation can use all of that it can get. Bravo to both companies!
---