Five years back at my favorite airshow in Europe — Aero Friedrichshafen — I could not pass the supersleek blue and black low wing from Sweden, my father's ancestral home. A stunner, it caught my eye and that of everyone else such that taking pictures of it without people surrounding it was difficult.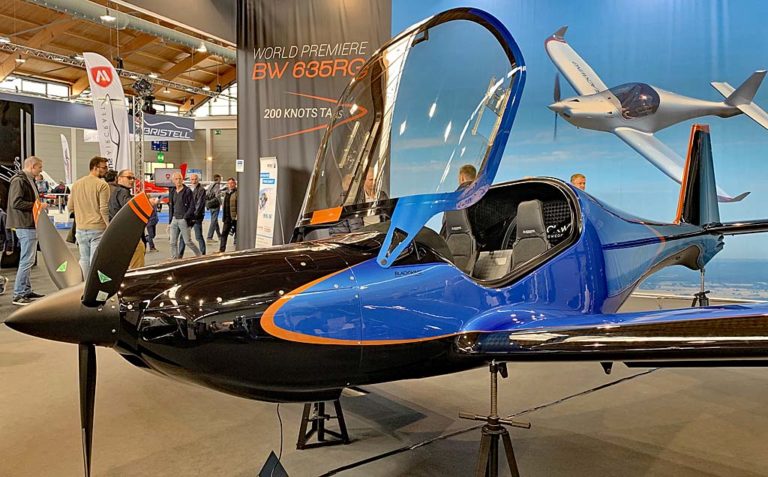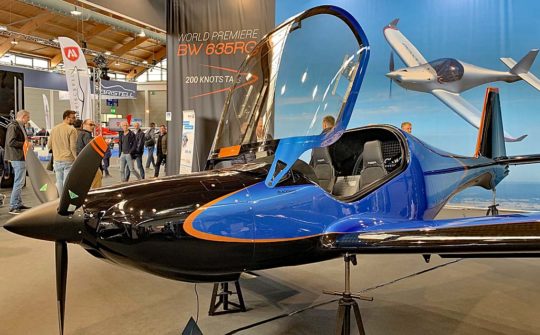 During this coronavirus mess, Sweden has been in the news because authorities did not fully lock down the country. Some closures were recommended and certain folks (older, immune-deficient… you've heard all this repeatedly) were encouraged to self-isolate. Yet pictures show restaurants, streets, and other public venues with plenty of people. Sweden has had deaths, of course, every one of them tragic. Yet it will provide a good baseline with which to judge the effectiveness of lockdown procedures from draconian to… well, Swedish.
However, the greater freedom enjoyed by Swedes allowed an impressive flight only a few days ago.
Smokin' Lightning
Blackwing BW600RG
Founded in 2011, Blackwing Sweden AB made its worldwide debut at Aero 2015. This drop-dead gorgeous design from the Scandinavian country impressed everyone and its main man, Niklas Anderberg, with his ready smile, wonderful command of English, and his Scandinavian blond hair stood out almost as much as his airplane.
When he wasn't answering a million questions, we snuck in a short conversation where he told me the sign on the wall (photo) stating "200 Knots TAS" was not mere bragging. He said they would do it.
OK, I accepted his statement, captured a few more photos when people let me have a view, and moved on to other attractions at the show.
Niklas is obviously both a man of his word and intimately knowledgeable about his design.
On April 15, 2020, sure enough, Blackwing released the following news:
"Yesterday, flight history was written… in Sweden! The country's pride, Blackwing, has always had high ambitions and, in addition, achieved the proof, that the aircraft is really out of the ordinary," the news release glowed! "It was proven when the previous world record for top speed was completely pulverized — Blackwing reached a staggering 393.4 kilometers per hour (approximately 212 knots) as an average speed on a 15 kilometer (9.3 mile) stretch, flying in both directions."
"That's just over 60 kilometers per hour (about 30 knots) more than the previous record," reported a very enthused Niklas!
Not only did Niklas and team best the previous record, they also challenged the record for a closed circuit of 50 kilometers (31 miles) and, "the old record was beaten, by far."
Blackwing achieved an average speed of 352.9 kilometers per hour (approximately 190 knots), which is almost 70 kilometers per hour (approximately 37 knots) faster than the previous record. Usually, records are beaten by small margins but Niklas blew right past the old mark.
The aircraft was a BW600RG with a Rotax 915iS.
"The combination of airframe and powerplant may well be described as a 'speed monster' that requires a quick and educated judgment from the pilot," reported the company. As shown nearby, onboard were Niklas and Fredrik Lanz, founder and co-worker at Blackwing.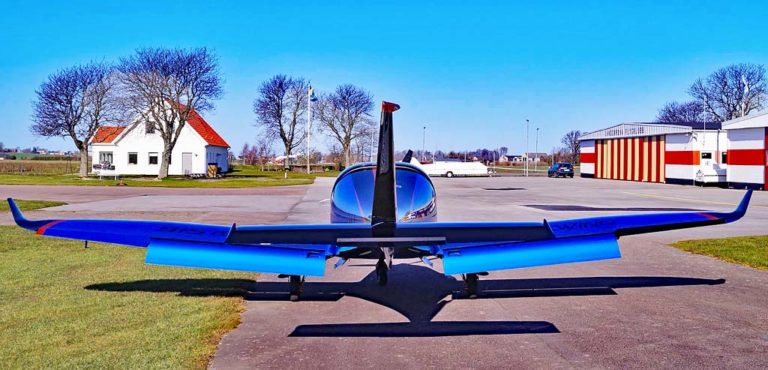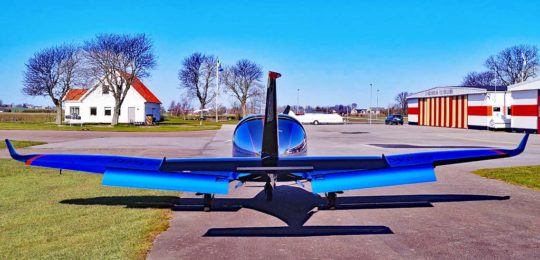 The two pilots from the south of Sweden set two new world records and have filed for FAI (Fédération Aéronautique Internationale) recognition.
Niklas (pilot and CEO of Blackwing) and Fredrik reported their record attempt…
"On Tuesday, April 14th, weather conditions were excellent in Landskrona to try to set a world record," they said. "We flew in cold air, which made the conditions of 10,000 feet for our turbocharged Blackwing 600 RG almost optimal," said Anderberg.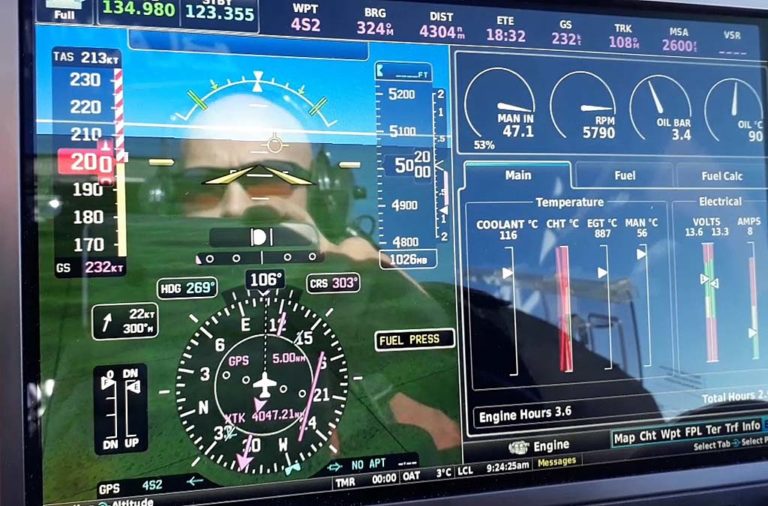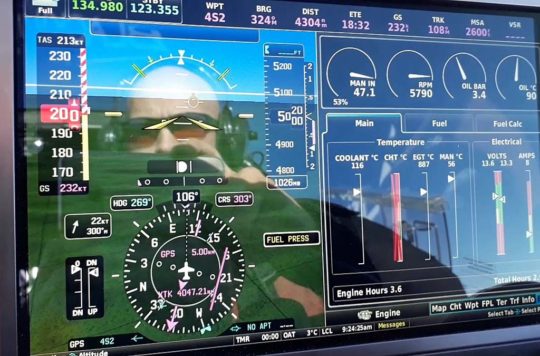 While laying claim to two new world records, to gain proper recognition of their achievement, the performance must now be checked and approved by the International Aviation Sports Association, FAI.
The Swedish Aviation Sports Association congratulated Niklas and Fredrik for fantastic results. The records won will sure help this fairly new company, Blackwing, as they prepare for production and global sales.
"Flight days and exhibitions have been canceled due to the coronavirus where our goal has been to get orders for BW 600 RG," noted Niklas. "We hope that the attention around these world records can aid incoming orders," he explained.
Previous FAI-Recognized Record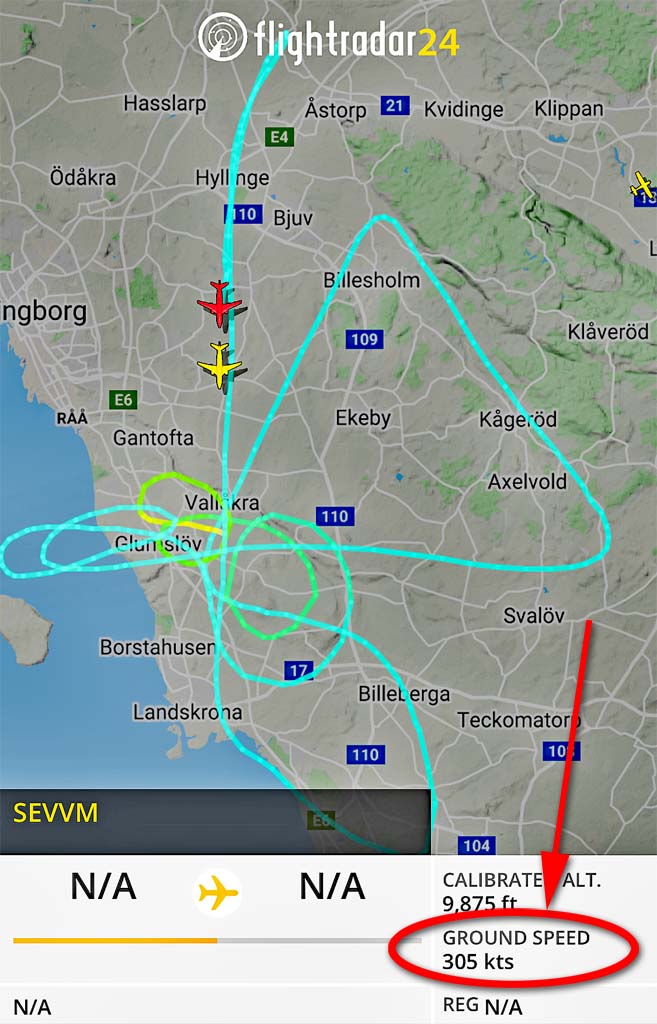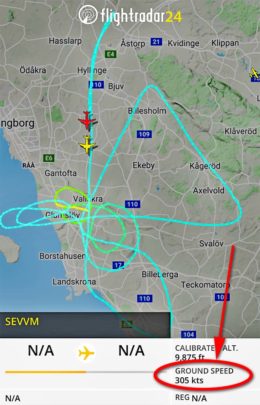 For the official record in Class UL aircraft RAL2T (Movable Aerodynamic Control / Landplane / Flown with two persons / Thermal Engine), previously recognized record holders include:
Speed ​​over a closed circuit of 50 km: 15 Dec 2019 283.62

kilometers per hour;

pilot Alberto Rodolfo Porto (Italy) with crew Elisa Tomasi (Italy) aircraft Siren
New [pending] record: April 14, 2020 348

kilometers per hour;

pilot Niklas Anderberg (Sweden) with crew Fredrik Lanz (Sweden)
Speed ​​over a straight course (15 km): 15 Dec 2019 330.45

kilometers per hour

pilot; Alberto Rodolfo Porto (Italy) with crew Elisa Tomasi (Italy) aircraft Siren
New [pending] record 14 April 2020: 377

kilometers per hour;

pilot Niklas Anderberg (Sweden) with crew Fredrik Lanz (Sweden)
On Friday April 17th, FAI officials responded to Kjell Folkesson of the Swedish Flygsportförbundet (Air Sports League) who, adhering to FAI procedures, submitted the claim on behalf of Blackwing, "Well received; we will check and publish these preliminary claims on Monday," said FAI's representative. It takes time to go through an established process before they can claim official status as a record holder.
You may enjoy Niklas' final comment to me when I sought confirmation and asked additional questions:
"We had a Glasair III as a chase plane with 340 horsepower. It needed full throttle to keep up. ?"  A Rotax 915iS outputs 141 horsepower.